April 16, 2019
Asia News Network's Ishan Joshi takes a look at some of the most frequently asked questions about the Indian election.
Termed the "biggest democratic exercise' in the world, India's mega election spans over a number of days and involves a significant percentage of the world's population. Asia News Network Associate Editor Ishan Joshi takes a look at some of the most pressing questions as the elections continue in India.
 Why do the Indian elections take so long?
Primarily, because of the logistics involved in conducting elections in this continent-sized country.
India has close to 900 million eligible voters spread across 29 states and 7 union territories.
Some of these areas are battling armed Islamist/Maoist insurgencies, others are considered sensitive due to issues of social unrest/law and order, and all of them are robustly contested by India's political parties.
All of this makes the conduct of a free and fair poll contingent on adequate deployment of security forces and Election Commission (EC) observers to oversee every aspects of campaigning, balloting, counting of votes and declaration of results to prevent malpractices.
The logistics now include physical transportation of Electronic Voting Machines (EVMs) to one million polling booths for voters to exercise their franchise in an area spread over 3.3 million square kilometres.
And then securing them till counting day.
It is the largest such democratic exercise in the world.
Will religion play a major role in deciding the election? 
Religion does play a significant role in the Indian election though unless there is a major religious conflagration or communal riot it does not usually trump governance issues for voters.
A sotto voce appeal to religious identity has been a feature of Indian polls since the first general election in 1952, but a more overt appeal to voters' sentiments can be traced to the late-1980s/1990s.
That is when the BJP led by LK Advani, who later served as Deputy Prime Minister in the first BJP-led government from 1998 to 2004, mainstreamed as a campaign issue the perceived 'appeasement' of India's minority (mainly Muslim) population of close to 200 million at the expense of the majority Hindu population which comprises 80% of India's 1.3 billion people.
He termed this approach 'pseudo-secularism', accused the Congress Party and its allies of being its main practitioners, and argued that all Indians citizens must be treated equally without any special privileges.
The pushback against the BJP's 'use of religion' by the Congress and other 'secular' parties, in power from 2004 to 2014 under Prime Minister Manmohan Singh, is thought to have hurt Hindu sentiment as it went too far the other way, effectively promoting a differential citizenship model for India.
The BJP pounced on a statement by the former Prime Minister in which he said the first right on the country's resources was of the minorities (and other disadvantaged sections of society) as an example of the politics of 'bias' against the Hindu community.
Under Narendra Modi, the BJP is believed to have significantly consolidated the notoriously fractured 'Hindu vote' by fanning the majority community's sense of grievance and married it to its 'development for all, appeasement of none' campaign in 2014.
It brought the party to power with a thumping majority.
The 2019 campaign too has seen the two major national parties appealing to religion albeit via a surrogate discourse, as it were.
Prime Minister Modi is using nationalism and India's war against Islamist terror to try and consolidate the Hindu vote especially in the North and Central Indian Hindi-speaking states.
Congress president Rahul Gandhi, on the other hand, has made a great show of visiting Hindu temples and declaring himself a Shiv Bhakt (devotee of Lord Shiva) while talking up an inclusive Hindu identity.
He appeals to minority religious sentiment by upholding their Constitutionally mandated rights and protections but has of late been criticised for endorsing gender discrimination among minorities in his appeal to religion.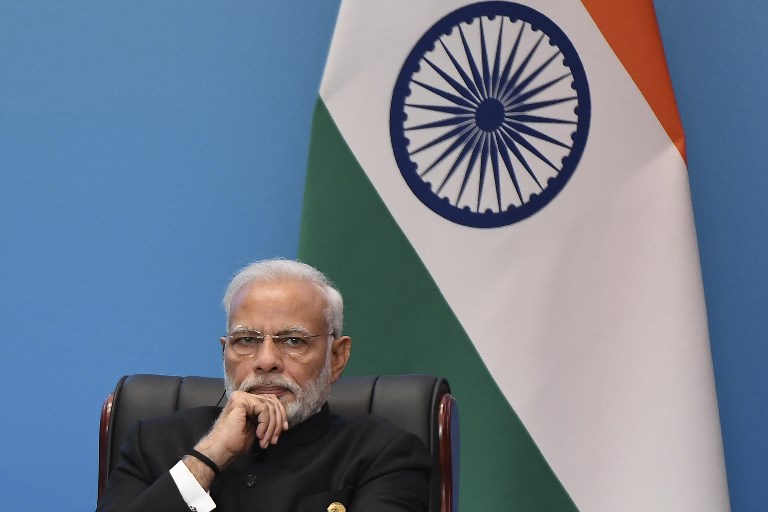 Is the caste system going to play a role, especially considering the Dalits' role in society now?  
Caste remains a very powerful determinant in the Indian election.
Though in social terms the repressive and restrictive practices of the caste system are in the process of being demolished thanks to urbanisation, better quality education and increased mobility, the electoral pull of caste is still strong.
Studies have shown that caste mobilisation as a political tool remains the most effective way of asserting group rights in electoral contests.
Even India's 400 million voters in the 18-28 age-group, a number of them part of the emerging neo middle-class of about 600 million, are not free of this phenomenon.
Which is why nearly all major electoral alliances for the 2019 election have been premised on the coming together of political parties which draw their support very largely from specific caste groups.
This is best illustrated by the North Indian State of Uttar Pradesh, which elects the maximum number of lawmakers (80) to Parliament out of a total of 543, where the ruling BJP is facing a formidable Opposition alliance of three regional caste-based parties.
The Bahujan Samaj Party (BSP) or party of the (disempowered) majority led by a three-time former Chief Minister of the state Ms Mayawati, has a monopoly over support of members of the numerically very significant Dalit or Scheduled Caste community who were considered 'Untouchables' by conservatives for centuries.
She has allied with Akhilesh Yadav, another former Chief Minister and chief of the Samajwadi or Socialist Party.
A youngish even 'modern' politician in his 40s educated in Australia, he makes highly progressive noises but is dependent almost entirely on his eponymous Yadav caste folk for electoral support.
The Yadavs, traditionally cattle rearing, middle peasantry in North India, are officially classified as Other Backward Castes (OBCs) and form a sizeable chunk of the state's OBC population.
The third leader in the alliance is Ajit Singh, formerly a Cabinet Minister in both BJP and Congress administrations.
He claims exclusive support from the land-owning, agricultural Jat community which, though it comprises under two percent of the total population of the state, is heavily concentrated in the western part of UP and influences the outcome in 8-10 constituencies.
The Jats are agitating for inclusion of their caste in the OBC list.
Such UP-style alliances among so-called upper/middle/lower caste groups are being formulated across the country in a majority of states to a greater or lesser degree
The national parties, BJP and Congress, though careful not be identified with a particular caste given their larger ambitions, also play the game assiduously.
The caste of a politician, especially in rural constituencies, is a prime consideration for selection as party candidate.
Dalits or Scheduled Castes, who form nearly 20% of the Indian population on their own and close to 50% when counted along with OBCs, however, do not owe political allegiance to a pan-India partyใ
Traditionally, a large section used to vote Congress nationally but that is no longer the case.
Empowered by India's post-Independence affirmative action policies including quotas in education and public sector jobs but politically under-represented, Dalits have over the past three decades been mobilised by different, mainly regional parties in various states.
BJP and Congress, too, get Dalit votes in quite a few states.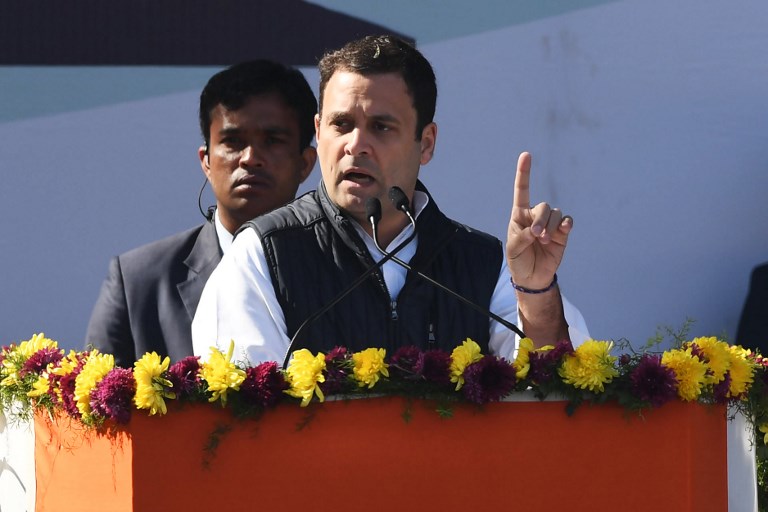 Will India's relationship with Pakistan, given the events of the last few months, play a role in determining the outcome?  
The ruling BJP is certainly making a concerted effort to wrap itself around the national flag in the run-up to the election.
It is showcasing India's land-based special forces' cross-border surgical strike in 2016 as well as the recent air-strike on a terrorist hideout in Pakistan following the Pulwama terror attack in its 2019 poll campaign.
The aggressive election campaign against Pakistan is being led by Prime Minister Modi against that country's 'perfidy' in using Islamist terror groups to bleed India.
Such a campaign is likely to help the party consolidate its staunchly nationalist traditional support base.
But the jury is still out on whether it will impact the way a majority of Indians vote.
In tracking polls, most citizens cutting across, caste, class and community say they are concerned about the country's security and proud of its armed forces as well as appreciative of the Prime Minister's "bold decisions against terror emanating from Pakistan".
But they are equally focussed on development, better infrastructure, jobs, education, safety and over-all economic prosperity.
The BJP's argument is that the two are not mutually exclusive.
The Opposition has responded by saying the BJP's 'shrill, anti-Pakistan campaign' and 'nation-first rhetoric' is really just an attempt to hide its nervousness and deflect voters' attention from bread-and-butter issues.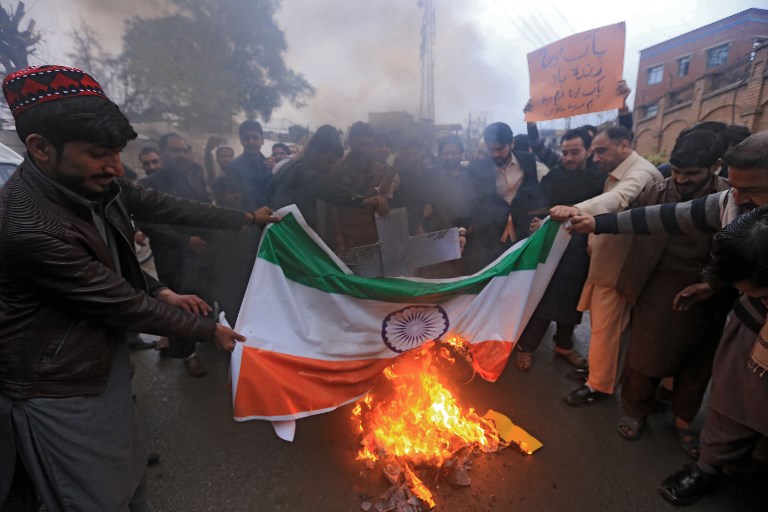 Are there any freedom of the press issues going into the election? 
Though not an electoral issue in any significant way, media freedom has been in the news over the past few years, almost from the beginning of Narendra Modi's tenure in 2014.
It has not helped that the Indian Prime Minister is perhaps the only democratically elected head of government in the world not to have had a single official press conference in his five years at the helm.
An eco-system of abuse where professional journalists are viciously trolled and all manner of salacious/false allegations against them aired seems here to stay.
In all fairness, this phenomenon was in evidence long before the BJP came to power.
But there are some who believe it has got much worse, especially for women journalists, under the current regime.
Of course, the Press hasn't helped its own cause by blatantly taking sides for or against the current regime.
'Paid media' has, ironically, become both a slur used by the government to discredit professional media as well as a statement of fact.
Going into the election, the BJP has made no bones about its approach towards professional media under Modi's leadership – it is to ignore/criticise it in the main and only occasionally engage with it.