April 6, 2023
BANGKOK – Artificial intelligence and virtual care are already transforming hospitals in the Asia Pacific region, including Thailand, and the trend is accelerating, according to global health tech company Philips.
Smart hospitals have become necessary in an industry under increasing pressure to improve efficiency as a result of ageing populations, changing medical needs, the rising cost of medical care, and a shortage of healthcare workers, explained Mark Burby, the company's head of health systems sales and solutions for the Asia Pacific region.
Existing technologies and innovations are capable of addressing these issues, Burby told The Nation, adding that patients have more options, more information, and higher expectations from healthcare providers.
Hospitals are embracing technology to become smarter, pivoting towards digitalisation to improve operational or clinical efficiencies and patient experiences within and beyond hospital walls, he said.
Artificial intelligence (AI) and virtual care, however, will be the key technologies that help hospitals deliver better diagnostics, treatment and other services despite a more limited workforce in the near future, he said.
Healthcare providers need to concentrate on AI to deal with big data challenges, Burby said.
AI has the potential to be a game changer for interpreting data to accurately support medical decisions that help doctors know exactly what a patient's problem is, how to treat them, which drugs to prescribe, and what the sufficient dose should be, he said.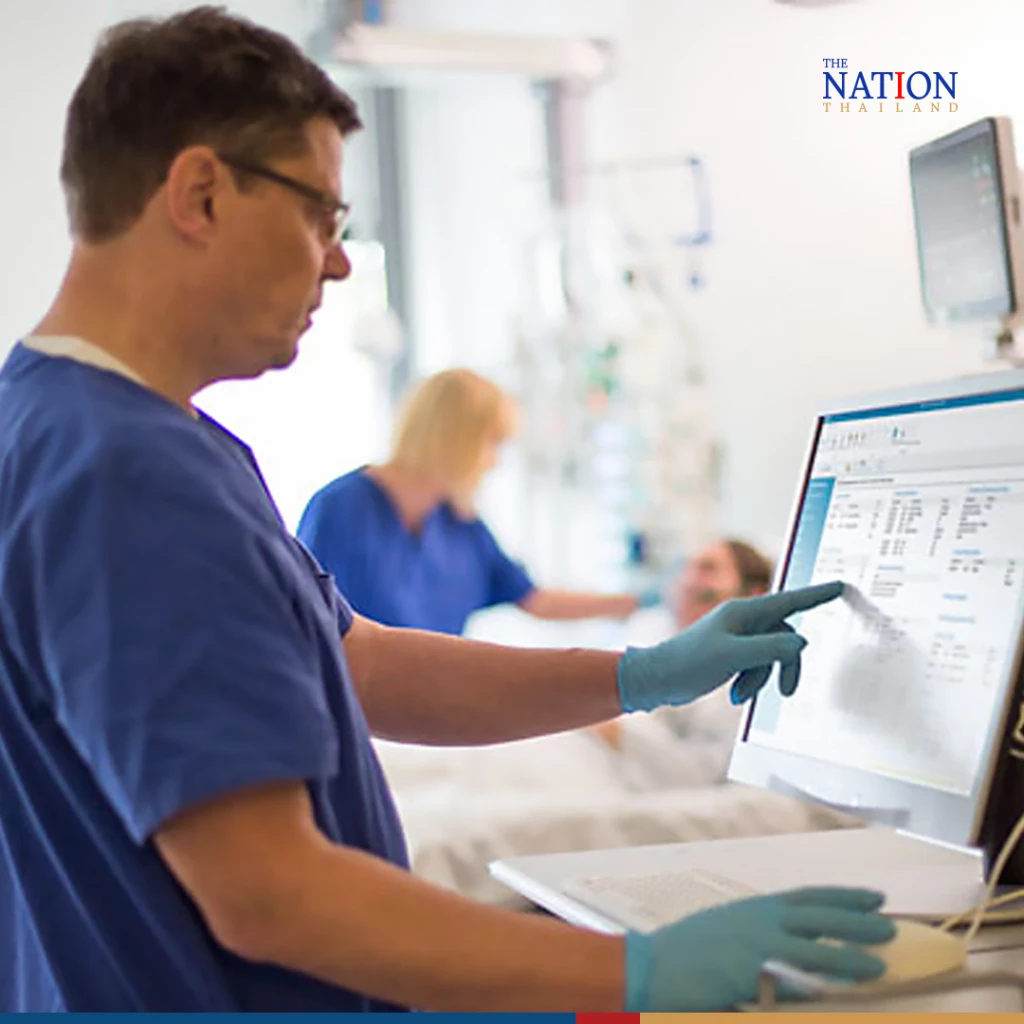 Virtual care
Burby pointed to the Covid-19 pandemic as a catalyst for making healthcare professionals see the importance of providing care outside of hospitals.
Telemedicine, for example, has become more acceptable to patients and providers for delivering healthcare, while new devices allow healthcare providers to monitor patients remotely.
Philips' Future Health Index 2022 report found that 23% of healthcare leaders in the region prioritise extending care beyond their existing facilities now, while 32% see this as a priority in three years.
"Across the region, different hospitals are at different stages of the digital transformation journey and maturity. Historically, it's about the technology transforming from paper base to digital and electronic systems. In Thailand, we are seeing progress in technology adoption like picture archiving and communication system around the radiology and imaging system," Burby explained.
More than 45% of Thailand's healthcare units have converted into smart hospitals, according to the Philips report.
The Public Health Ministry has established a strong strategic direction for the adoption of digital technologies and established a clear goal to transform hospitals and healthcare facilities into smart facilities.
More than technology
However, becoming a Smart Hospital is more than just having innovative technologies and knowing how to use them.
Burby defined a smart hospital as the intelligent connection of people, including healthcare staff and patients, data, and the system, which is the process of working around data, as well as technology, to improve the delivery of care.
"Currently, hospitals are burdened by staff shortages and rising healthcare costs, so smart hospitals must address these challenges," he noted. "The outcome is central to improving operational efficiency – optimising workflow and resources, allowing healthcare workers to focus on patient care."
Furthermore, hospitals are looking at the smart hospital approach as a strategic way to achieve clinical excellence, which uses technology and data-driven insights to achieve excellent clinical outcomes and efficiency.
Smart hospitals aim to enhance the experience of the patient before even arriving at the hospital, Burby said, adding: "It involves the entire duration of the hospital stay and thereafter. It's about creating a seamless patient experience before, during, and after hospital visits."
He noted that it takes more than a building to create a smart hospital, explaining:
"A smart hospital isn't constrained to the physical building anymore, so a future smart hospital is about embracing technology to improve care within and beyond hospital walls. We need to ensure that technology is embedded and accepted into the transformation process by implementing the technology as part of the healthcare staff's skills and capability development."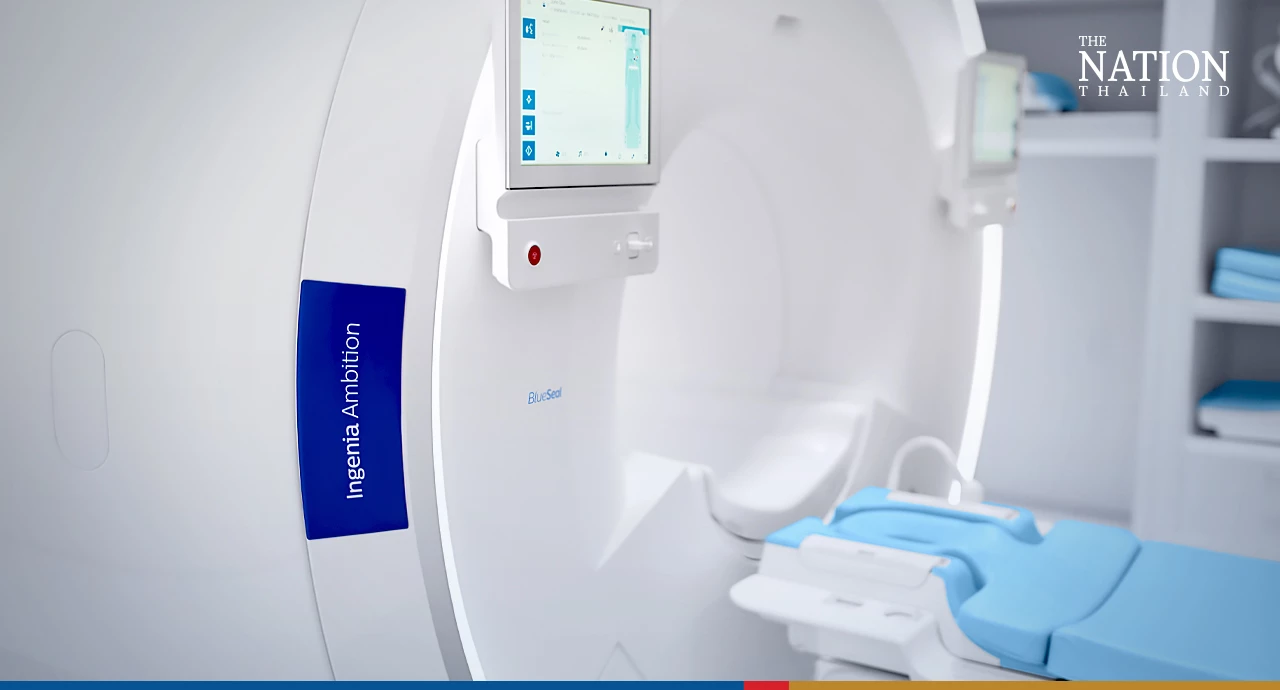 Massive opportunity
Philips sees significant opportunities for growth and partnerships across the Asia Pacific region due to massive investments in technology for healthcare systems.
According to its Asia Pacific 2022 Future Health Index, 82% of health leaders in the region recognise the value of health data, 55% are already heavily investing in AI, and 82% predict AI will become a top investment within three years.
Meanwhile, using AI to support clinical decisions is a priority, while over 80% of the region's healthcare leaders believe predictive analytics will improve health outcomes, patient and staff experience, and reduce costs, according to the Philips Health Index.
Burby said Thai healthcare providers have progressed from physically collecting data to using solutions that automatically integrate all data in one system and turn it into insights to support clinical decision-making.
"Integrating patient data at a single point of access simplifies and speeds up workflow. As a result, healthcare providers will have more time to care for patients. It will be easier for the doctor to retrieve information if all information is integrated in one place," he explained.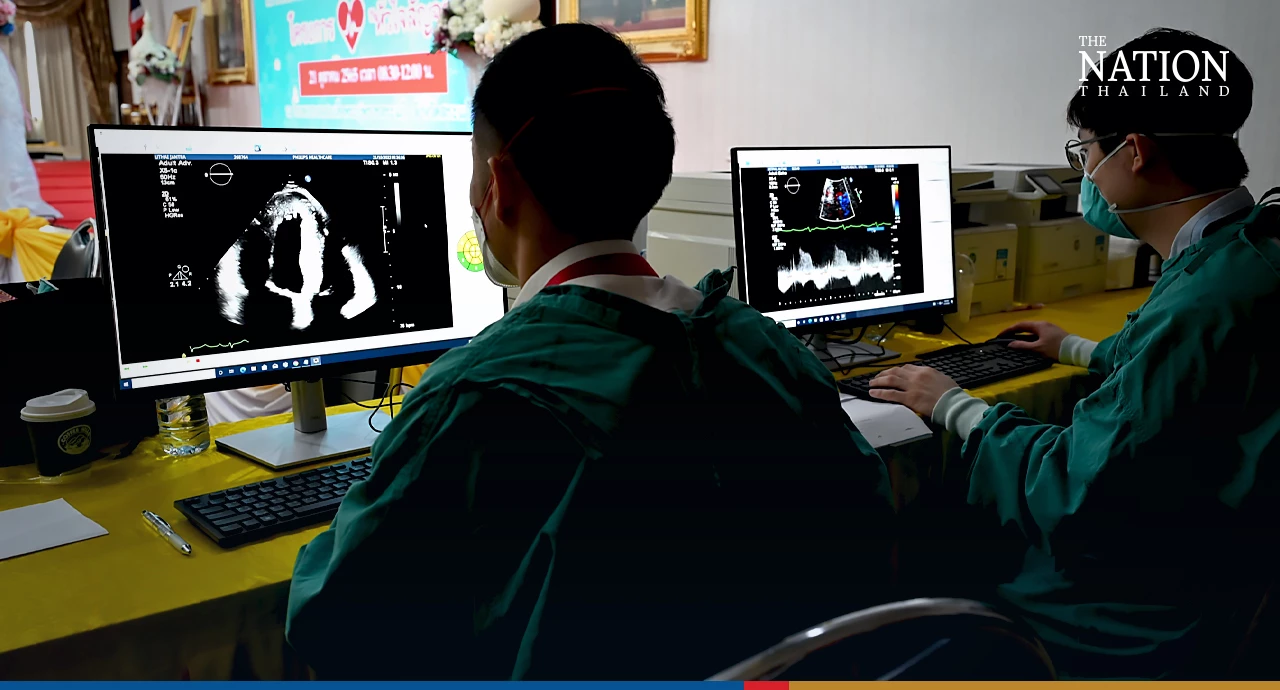 Philips is collaborating with the Cardiac Center at Chulalongkorn Memorial Hospital to implement solutions to better manage patients with cardiovascular disease, reduce paperwork, and enable faster, more informed diagnosis and clinical decisions.
Furthermore, as staff shortages are a critical issue in the region and in Thailand, Philips is committed to finding effective solutions to deliver care and improve care quality that do not require more staff.
"Our goal is to collaborate with healthcare providers to transform how care is delivered and experienced in order to achieve the quadruple aim: improved patient experience, improved health outcomes, improved staff experience, and lower cost of care," Burby said.
Philips expects to play a role in Thailand's development into a global medical hub by supplying cutting-edge innovations and solutions, he said.
Burby said that the strength of Philips stems from its higher-than-average level of investment in research and development. In 2022, Philips invested 10.5% of its sales revenue in research and development, compared to the industry average of about 8%, he said.
The company generated sales of 17.8 billion euros last year. It employs about 77,000 people in more than 100 countries.