July 23, 2019
By Ishan Joshi and Cod Satrusayang.
In the years before the current trade war, China and the developing countries in Asia enjoyed sparkling growth rates as a result of the region's intertwined free trade and special economic zones and relatively cheap labour.
But as the United States, has increasingly under President Donald Trump, looked inward with protectionist and mercantilist policies, the region's growth rates have come under threat.
A trade war between the United States and China have made the headlines but economic data from around the region points to struggling economies and a scramble to find alternative outlets for exports.
The China Factor
China has had to reinvent its economy and seek new trade partners as Trump continues to yo-yo between inflammatory rhetoric and rapprochement centered around his personal diplomacy.
While China's Belt and Road Initiative has yet to fully take off, its diplomats have made overtures to both the European Union and the African Economic Community, respectively.
China has also courted the United Kingdom, lining itself to be the UK's predominant trade partner in a post Brexit world.
The US's decrease in trade with China has also seen other regions step in to fill the void.
According to statistics put out by the Chinese customs authority, ASEAN has replaced the United States as China's second largest trade partner behind only the European Union.
Chinese exports fell in the first quarter of 2019 by over 8% while American exports to China dropped 31% compared to the same period from the previous year.
This has been made up, in-part, by China's increasing trade with Southeast Asia.
Beijing has also tried to stimulate growth with packages and propaganda campaign designed to increase domestic consumption. By some measures, it appeared to be working with domestic retail sales up 9.8 percent in June of this year.
However, these moves do not fully fill the void that has been left vacant as a result of the trade war.
Economic growth slumped to a near three-decade low in Q2 of 2019, the weakest rate since at least 1992, when the National Bureau of Statistics (NBS) started to publish quarterly data.
Despite, Beijing's media putting on a brave face, it is clear that the trade war has affected China's economy and has brought it to the negotiating with the US.
ASEAN
While ASEAN countries have done its best to fill in the void left by the United States in the Chinese market, the trade war has undoubtedly left its mark on the more mature economies in the region.
Singapore's economy, as the most developed country in the region, performed worse than expected in the second quarter of 2019, its lowest rate since the global financial crisis in 2008.
Estimates by the Ministry of Trade and Industry (MTI) pegged Singapore's economic growth at 0.1 per cent in the second quarter of this year, well below analysts' expectations of 1.1 per cent according to a Bloomberg forecast.
Indonesia's annual economic growth eased to 5.07 per cent in the first quarter of 2019 from 5.18 percent in the previous three-month period and below market expectations of 5.18 per cent. This was the weakest growth rate in one year, as both private consumption and fixed investment rose at a lower pace.
The developing countries, however, continue their strong growth filling the manufacturing void left by China while seeking Chinese investments for infrastructure and development.
Vietnam's economy continues to be one of the fastest-growing economies in ASEAN. Economic growth was maintained in the second quarter at 6.7% while manufacturing growth sored into the double digits.
The Philippines, Cambodia and Laos also maintained solid growth rates, fueled in part by Chinese investments and infrastructure projects.
Analysts say that these investments, while fueling enviable growth rates in the short term, may lead nations into debt traps to the mega Chinese projects like the Belt and Road Initiative and the AIIB.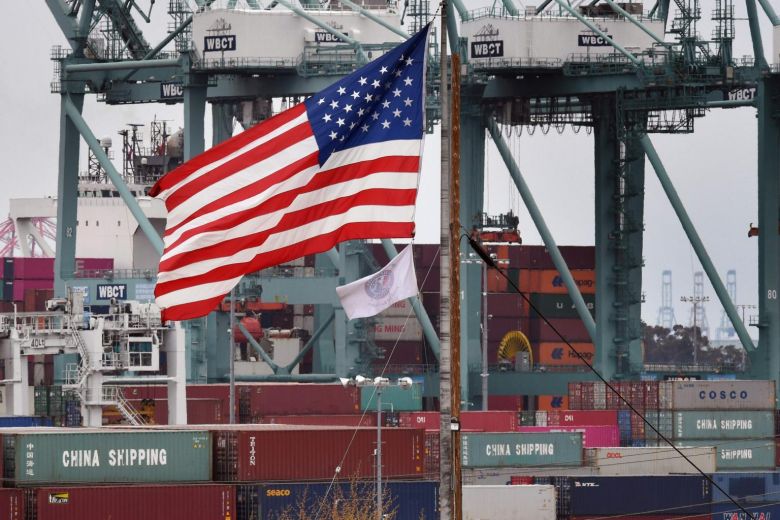 North East Asia
South Korea, as the most economically developed country to be integrated with China in Asia, undoubtedly felt the pains of the trade war.
The South Korean economy expanded 1.7 per cent year-on-year in the first quarter of 2019. It was the weakest growth rate since the third quarter of 2009, amid a slowdown in manufacturing and a sharp contraction in construction.
South Korea's major business groups, meanwhile, are shifting to emergency mode, setting detailed contingency plans for a variety of scenarios amid concerns that the restrictions on exports of key tech materials from Japan to Korea could stay in place for a long time.
Leaders of the country's five biggest conglomerates — Samsung Electronics, Hyundai Motor Group, SK Group, LG Group and Lotte Group — are tightening their reins on the groups' operations, bracing for possible ripple effects on the economy and business environment as a result of Japan's decision.
Japan meanwhile is doing better than expected despite low domestic demand. The Japanese economy expanded for the second consecutive period in the first quarter of 2019, defying market expectations.
GDP expanded 2.1% in seasonally-adjusted annualized terms (SAAR) in Q1, above the 1.6% (SAAR) expansion registered in Q4 and comfortably beating market analysts' expectations of a 0.2% drop.
However, like China, Japan has come under sharp US criticism over its trade imbalance and Shinzo Abe's government will likely have to navigate President Trump's mercurial trade policies to continue Japan's unexpected growth.