September 9, 2022
BANGKOK – BMA deputy governor Wissanu Supsomphol held an urgent press conference at 1.30pm with BMA deputy clerk Narong Ruangsri.
Wissanu said rains would continue from Thursday afternoon until Monday and the rainwater would aggravate the situation in Bang Khen, Lak Si, and Lat Krabang districts as well as the Rangsit area in Pathum Thani province, which were already hit by flooding.
Wissanu urged Bangkok residents to monitor announcements from the BMA. He said the city administration would issue warnings three hours in advance to warn residents about possible flooding.
He said if Bangkok roads were flooded, the city administration would provide vehicles of the BMA and would coordinate with the Royal Thai Army to provide trucks to transport commuters at major Skytrain stations.
The deputy governor said the BMA could handle the rising water on the Chao Phraya because the existing flood embankments along the river are over three metres high, while the water in the river was about 1.85 metres above sea level.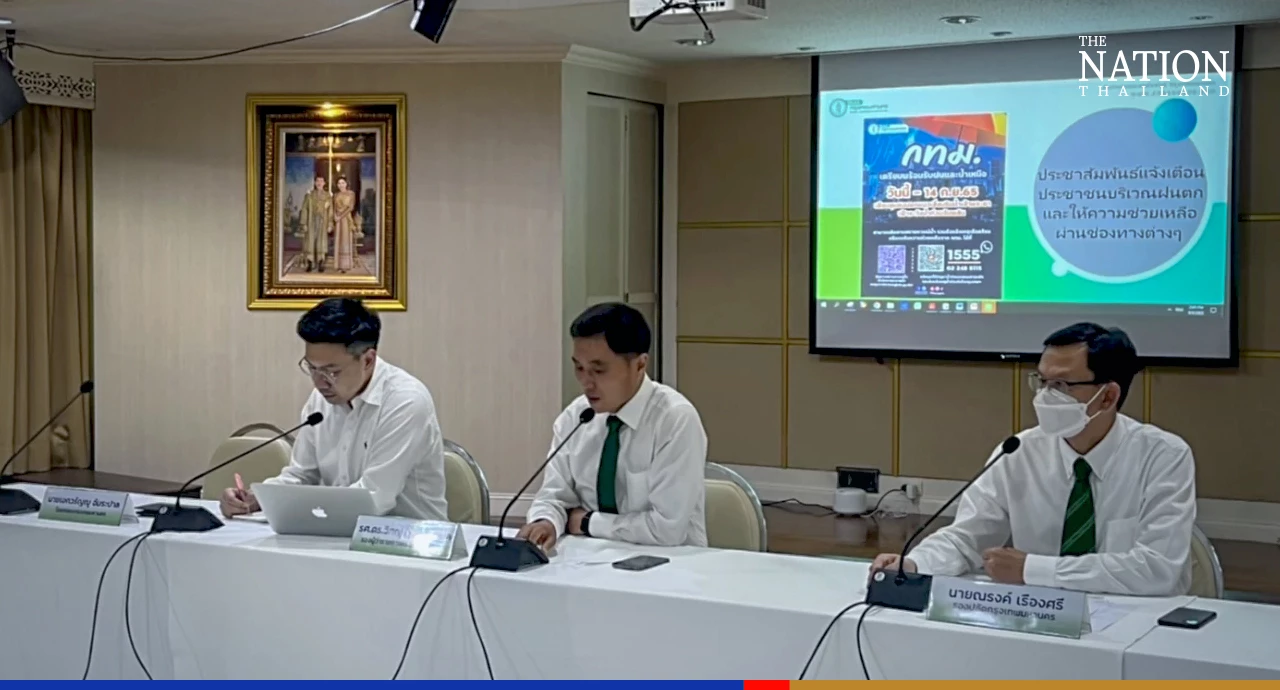 He added that the BMA has only four mobile water pumps, which are not enough to tackle the flooding, so it has to borrow some pumps from the Royal Irrigation Department.