February 28, 2022
BANGKOK – Protesters showed up in the late afternoon carrying the Ukraine national flag and signs calling on Russian President Vladimir Putin to withdraw troops from their country without condition.
A similar protest was simultaneously held in Phuket's Patong Beach and both wrapped up after 20 minutes.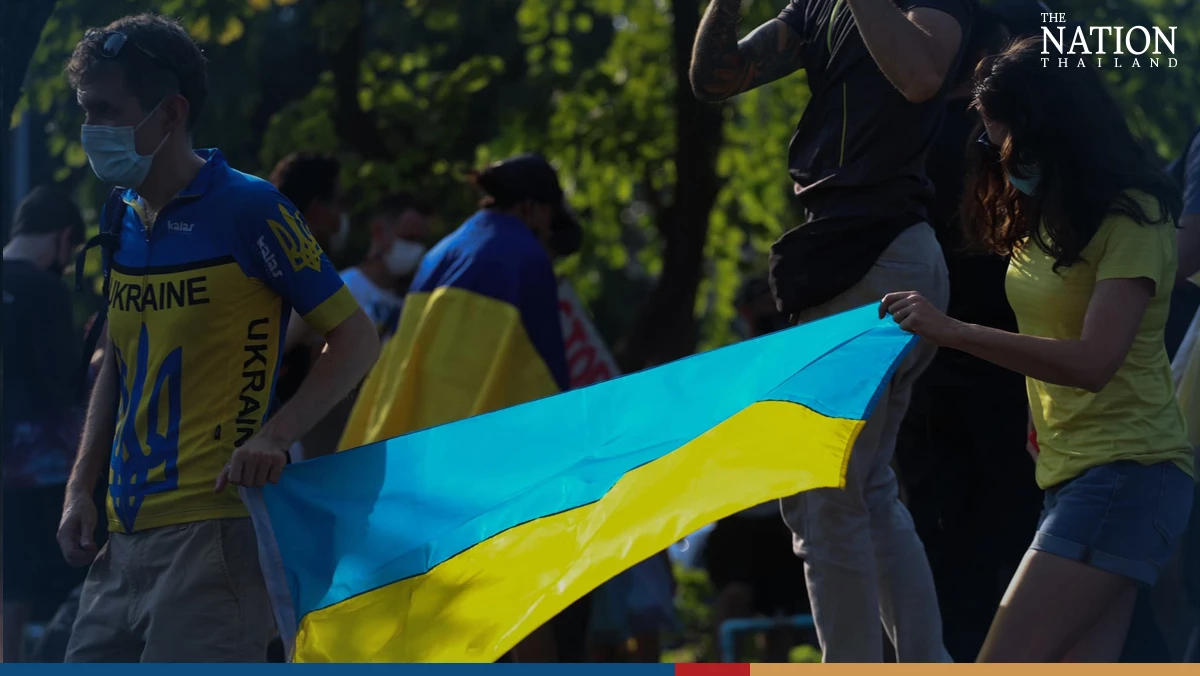 The protesters in Bangkok were met by police, who stopped them from entering Benjakitti Park unless they removed their signs and flags.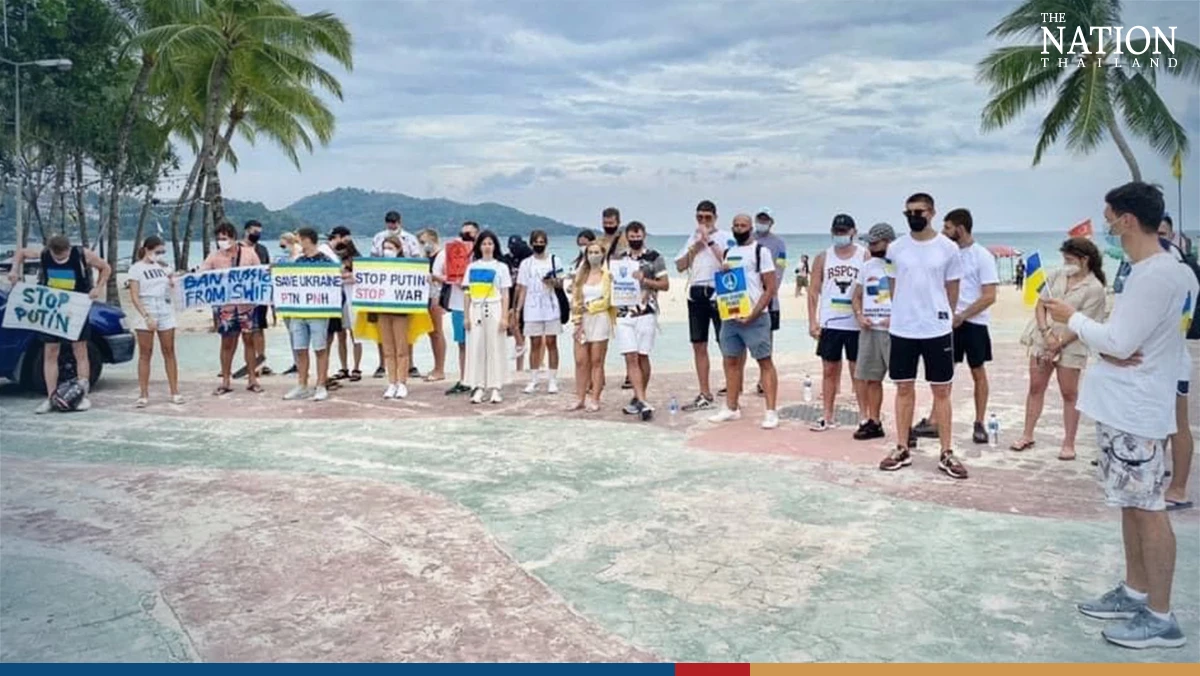 Reports say the group had swelled to 200 to 300 protesters during the march and that there are plans to hold a protest outside the Russian embassy in Bangkok on Monday.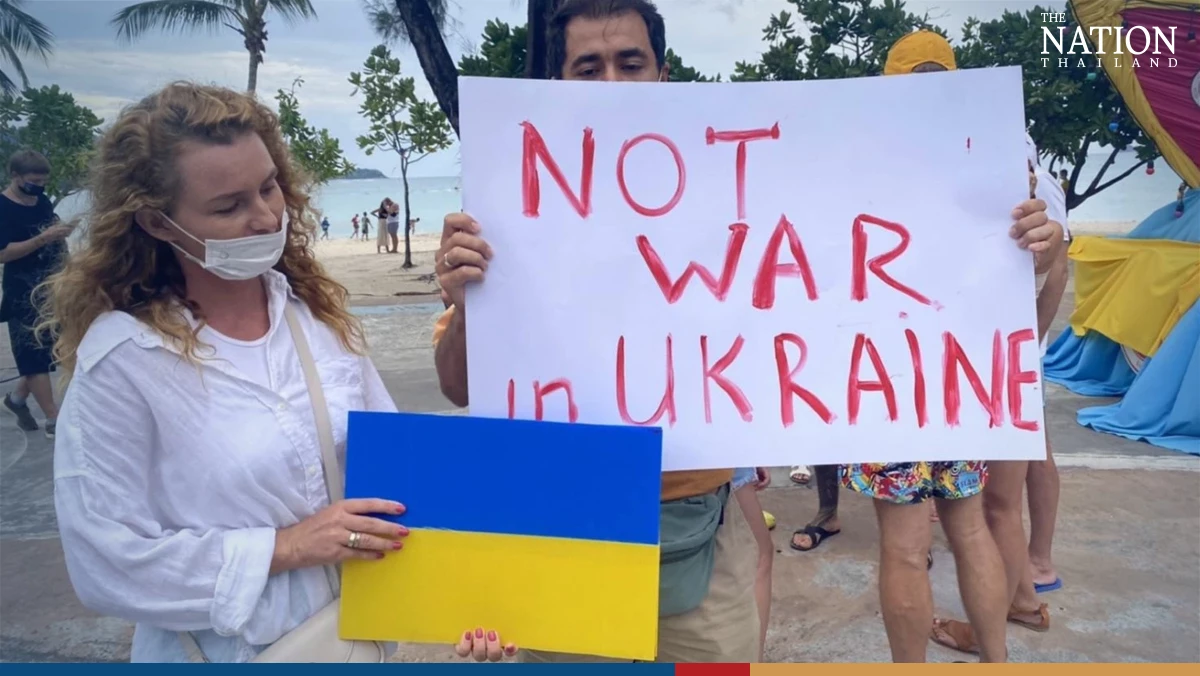 Russia invaded Ukraine, its neighbour to the southwest, on February 24, marking a dramatic escalation of conflicts that began in 2014. This is the largest conventional military attack on European soil since World War II.
The invasion was preceded by a Russian military build-up that started in early 2021, during which Putin criticised the post-1997 enlargement of the North Atlantic Treaty Organisation (NATO) as a threat to his country's security and demanded that Ukraine be legally prohibited from joining the military alliance.
Despite the military build-up since November last year, Russia repeatedly denied it was planning to invade Ukraine until February 20.