March 8, 2023
BANGKOK – Bangkok Metropolitan Administration (BMA) has advised residents to wear face masks and avoid outdoor activities after fine-dust levels climbed above safe levels in several areas of the city on Tuesday morning.
Data from air-quality monitoring stations showed the level of PM2.5 – particulate matter under 2.5 micrometres in diameter – ranged from 61 to 93 micrograms per cubic metre (mcg) of air in 69 areas of the city on Tuesday morning.
Any level above 50mcg is considered unsafe as long-term exposure is linked with chronic diseases including lung and heart problems.
City residents who have difficulty breathing, eye inflammation, chest pain, or headaches after going outside should see a doctor, the BMA said.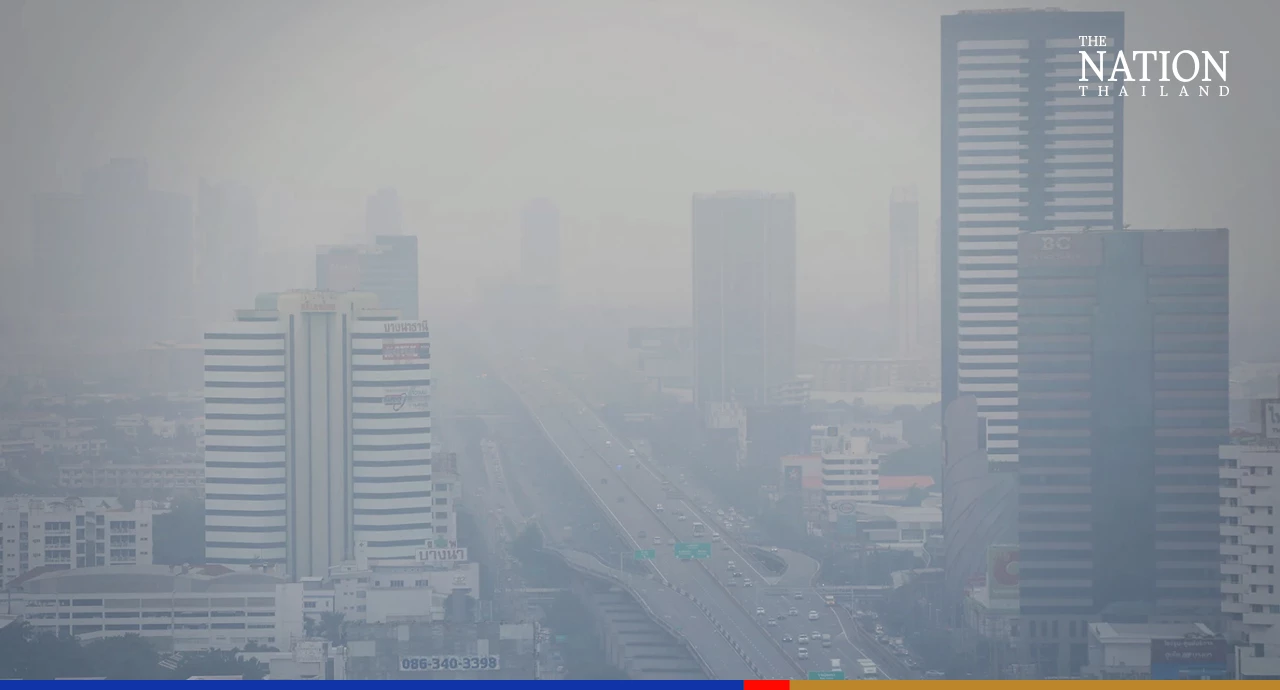 The 10 areas of Bangkok with the highest levels of PM2.5 as of Tuesday morning are:
1. Bueng Kum district office – 93mcg
2. Seacon Square, Prawet district – 87mcg
3. Chaloem Phrakiat Ror 9 Park, Minburi district – 87mcg
4. Lat Krabang Hospital, Lat Krabang district – 86mcg
5. Khlong Sam Wa district office – 85mcg
6. Nong Chock district office – 85mcg
7. Soi Phetkasem 81, Nong Khaem district – 84mcg
8. Suan Siam Intersection, Khan Na Yao district – 82mcg
9. Big C department store, Bang Na district – 82mcg
10. Bank of Ayudhaya Head Office, Yannawa district – 81mcg
Air quality can be checked daily on the AirBKK application, www.airbkk.com, as well as the Facebook pages of the Bangkok Metropolitan Administration and Environment Department.