July 14, 2023
BANGKOK – Chinese manufacturers of electric vehicles (EVs) are flocking to Thailand with several billions of baht in investment, helping to boost the kingdom's goal of becoming the EV production hub of Southeast Asia.
The new wave of investment came after Thailand rolled out incentives in a bid to woo Chinese carmakers, with an ambitious target to convert about 30% of the country's annual vehicle production into EVs by 2030.
China's leading EV maker Great Wall Motor (GWM) has played a key role in helping Thailand attain the goal. In 2020, GWM acquired a General Motors factory in Rayong province, with a plan to spend 22.6 billion baht turning it into a regional production centre for EV and hybrid cars.
The Chinese automaker will start producing its popular compact Ora Good Cat EV in Thailand next year. It is also bringing in its subsidiaries – MIND Electronics, HYCET and Nobo Auto – which make electronics, powertrains and seating, Reuters reported.
Meanwhile, GWM's Chinese rival Shanghai Automotive Industry Corporation (SAIC Motor), a state enterprise that owns MG Motor and has a partnership with Thai conglomerate Charoen Pokphand Group (CP), launched its first EV in Thailand in 2019. SAIC Motor said in April that it is investing 500 million baht to expand its existing plant for EV parts and battery manufacturing in Thailand.
BYD, another Chinese EV giant, is investing 17.9 billion baht to set up a new facility in Thailand that will start producing 150,000 passenger cars per year from 2024, some of which will be exported to Southeast Asia and Europe, Reuters reported.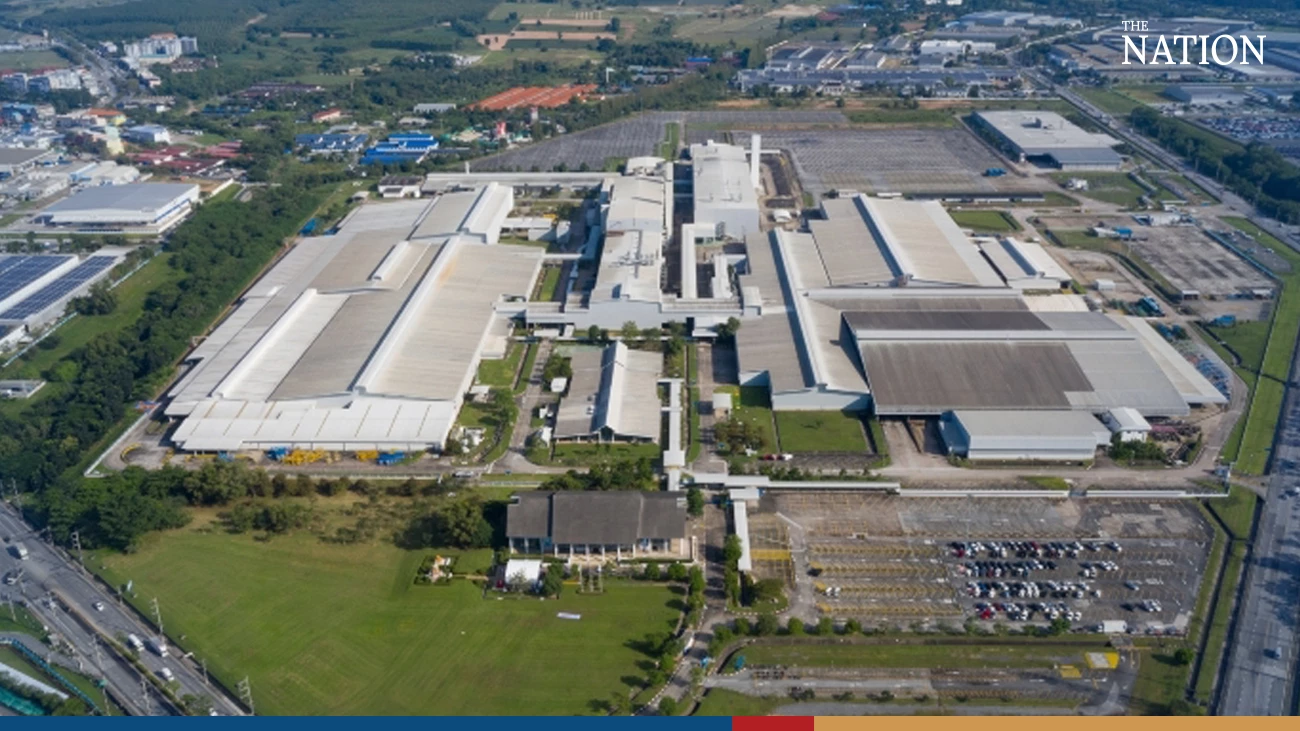 Also, Hozon New Energy Automobile from China's Zhejiang province is working with Thailand's Bangchan General Assembly to locally produce the electric NETA V model starting next year.
Many more EV investment deals involving Chinese automakers are in the pipeline, according to the Board of Investment (BOI). These include China's state-owned Chongqing Changan Automobile, which has partnerships with Ford and Mazda. It plans to invest 9.8 billion baht to set up its first right-hand drive EV factory outside China.
GAC Aion, a subsidiary of state-owned Chinese automaker Guangzhou Automobile Group (GAC), is planning to invest more than 6.4 billion baht to produce EVs in Thailand, according to the BOI.
Meanwhile, China's Chery Automobile is "very interested" to invest in Thailand and plans to enter the market early next year, the BOI said.
Geely, another Chinese automaker, is also in the early stages of planning an entry into Thailand, including weighing models for import and local manufacturing.
The influx of Chinese models appears to be helping to boost the popularity of EVs in Thailand, the second-largest car market in Southeast Asia, according to Reuters.
In the first half of 2023, over 31,000 EVs were registered in Thailand, more than three times the number for all of 2022, the BOI said, citing industry data. The price gap between EVs and combustion engine cars has also narrowed, in part because of government subsidies.
The cheapest variant of Great Wall's Ora Good Cat – Thailand's best-selling EV last year – currently costs around 828,500 baht, while Hozon's NETA V is priced at 549,000 baht, according to company websites.
As for Toyota's popular cars with internal combustion engines, the Corolla Altis is priced at 894,000 baht and the Yaris Ativ at 549,000 baht.