December 4, 2018
Rappler's Maria Ressa posts 60k bail after voluntary surrender.
Rappler chief executive officer and executive editor Maria Ressa on Monday posted bail amounting to P60,000 for her temporary liberty after a Pasig City court ordered her arrest for tax evasion.
Ressa and Rappler are facing five tax evasion cases filed by the Department of Justice (DOJ). Four of the cases were filed before the Court of Tax Appeals and the other one was filed at the Pasig City RTC.
Based on the complaint, Ressa and Rappler Holdings Corp. failed to indicate in the company's 2015 tax returns the total gain of almost P162.5 million from its issuance of Philippine Depositary Receipts (PDRs) to Washington DC-based NBM Rappler LP, a unit of North Base Media and Omidyar Network Find LLC.
On Wednesday night, Ressa arrived in the country amid her looming arrest.
She maintained the cases filed against her and Rappler have no basis.
"We have multiple cases and we will continue to fight every one of these cases, each of these cases has no real basis," she told reporters at the Ninoy Aquino International Airport Terminal 3.
"I'm personally under attack. Rappler as a company is under attack. I think we all know that the line has been moved," she added.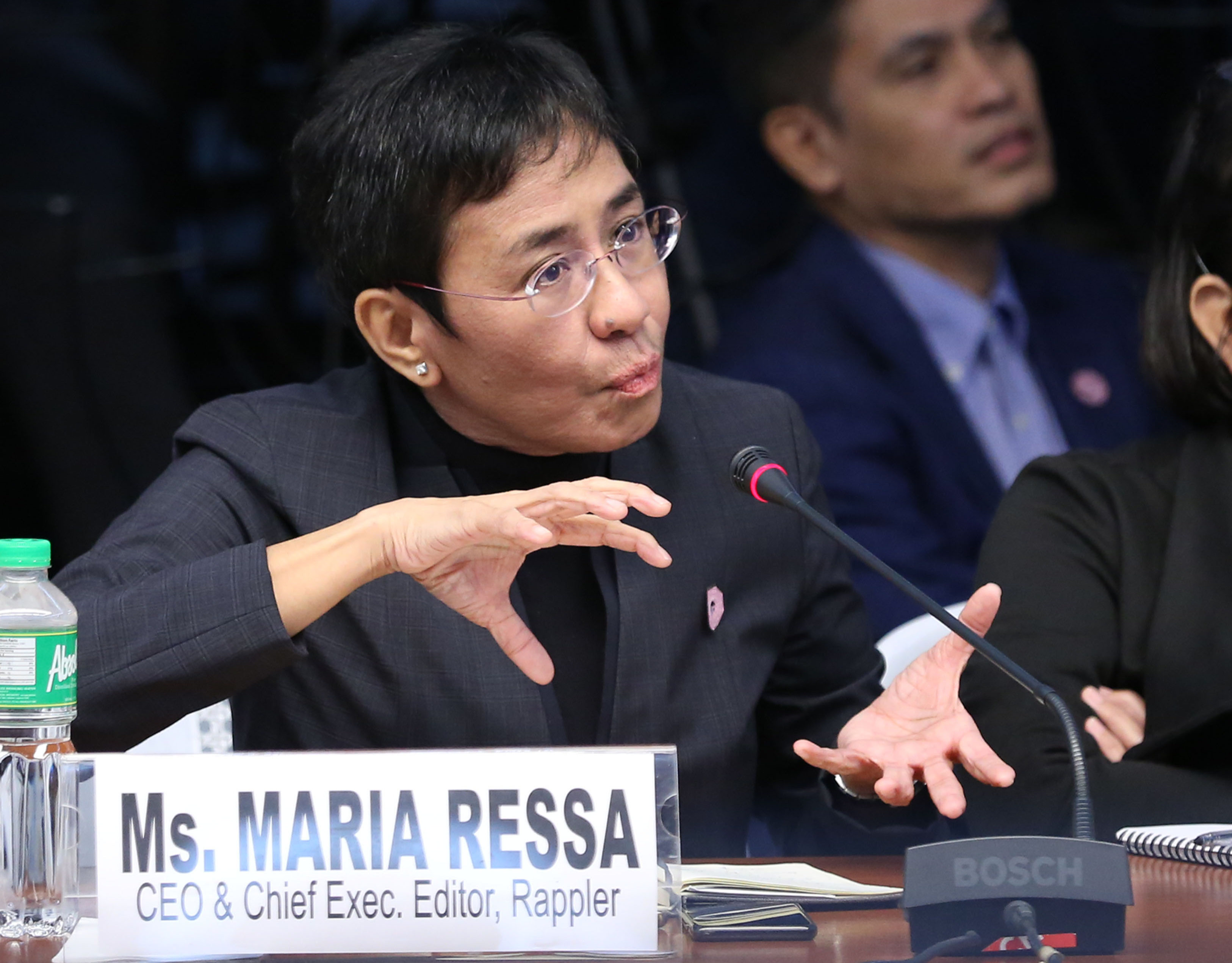 Press Freedom Award 
Ressa, was awarded the Golden Pen of Freedom Award by the World Association of Newspapers and News Publishers in June
The annual award aims to shine a spotlight on repressive governments and journalists who fight them and comes as Rappler faces attacks from the administration of President Rodrigo Duterte, who has condemned Rappler's reportage on the government's war on drugs, alleged human rights abuses and other controversies as "fake news."
"My heart breaks when I look at what our young reporters and staff have to live with – and the courage they show in the face of brute force and impunity… the respect they continue to show authorities, the nightmares they fight at night, the mission that lives inside them," Ms Ressa said in her acceptance speech at the awards function in Portugal.
She alleged impunity in government, "which is fundamentally changing our Constitution and our way of life, starting with a brutal drug war."
"We at Rappler decided that when we look back at this moment a decade from now, we will have done everything we could: we did not duck, we did not hide."
"My name is Maria Ressa. We are Rappler, and we will hold the line," she said, concluding her speech.