May 2, 2023
DHAKA – Tenth-grader Mosaddek Mandal Rahat never thought that he would be able to earn or become a successful entrepreneur at a very young age.
The 16-year-old schoolboy from Faridpur Sadar upazila now earns at least Tk 80,000 per month through fish farming.
Initially, Rahat had no experience in any specific area or capital to start a venture. But what he had was a hobby and passion for nurturing it. He was passionate about colourful fish from his childhood.
"From that passion, I bought two pairs of molly and guppy, most popular freshwater aquarium fish species, when I was studying in class eight two years back," Rahat told The Daily Star.
Later, he collected more fries of carp, comet, molly, guppy and started to raise them in a small water tank at their house in Dayararampur village of Sadar upazila.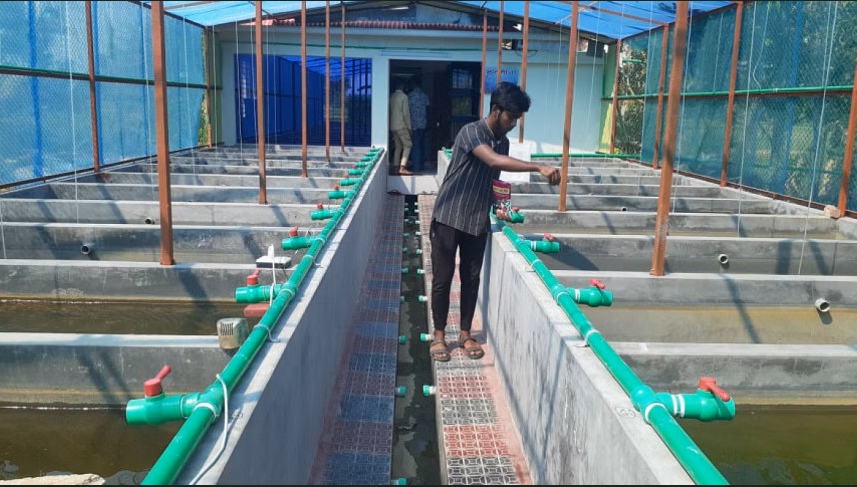 "As I did not know how to raise those aquarium fishes, I got some tips and learned the procedures of raising aquarium fish from YouTube videos."
Gradually, he started to increase the number of fish fries and their species and sell those after raising them in water tanks.
In the last one and a half years, Rahat established his aquarium fish farm "RM Ornamental Fish Zone" on 1.5 acres of family land in his village.
Customers from different districts, including Khulna, Meherpur, Brahmanbaria, Chattogram, Naogaon, Natore, Dhaka, Sylhet, Rangpur, and Rajbari, buy aquarium fish online.
Rahat said he usually sells three to five-inch colourful fish at Tk 13 to Tk 30 a piece.
Aquarium fishes are sold in polybags and with a certain amount of oxygen throughout the year and sales rise in February and March, he said.
"At that time, we could earn Tk 1 lakh to 1.5 lakh per month. However, the monthly sales are at least Tk 80,000 all over the year."
"I never thought that I would ever sell fish or become a fish seller. I started fish farming as a hobby," he said.
Talking about his study, Rahat said he spends his free time with fish. It does not harm his study.
"At first, my parents didn't want me to do fish farming. They were worried about my studies. But they are now very happy to see my concentration, dedication and progress towards my studies and farming," said Rahat, who is taking part on the ongoing exams for Secondary School Certificate from Faridpur Zila School.
Rahat said after the completion of SSC, he wants to complete secondary education and then want to study at Dhaka University. "I want to be a magistrate in future," he said.
Saif Doha, a teacher of a local school from whom Rahat first collected fish, said Rahat has now become a role model for youths
Rahat's father Mizanur Rahman said his son started fish farming during the Covid-19 pandemic. "Initially I was not satisfied with his activities. But finally, he managed to convince me with his work, dedication and success. He doesn't waste time."
Afroza Banu, the headmaster of Faridpur Zila School, said she was not aware of Rahat's fish farm before.
"After hearing about the farm, I am very excited to visit his farm. We want to create such a creative generation," Banu said.
Shirin Sharmin Khan, Faridpur Sadar Upazila Fisheries Officer, said, "I know about the fish farm. It is very encouraging for us to see how a schoolboy can build a farm. I would visit his farm very soon."