June 8, 2023
BANGKOK – Thailand's K-pop sensation Lalisa "Lisa" Manoban got her Thai skirt from a clothes shop in Udon Thani province, Thai-French actress Diana Flipo revealed on Wednesday. The clothes shop is owned by Diana's mother.
The Instagram image posted early on Monday went viral among netizens, when Lalisa had gone to Ayutthaya with her parents to make merit.
Diana, one of Lisa's close friends who joined this trip, posted photographs and gave information about "Chanruen Nakha", her mother's shop, located at Na Kha Clothes Market in Udon Thani's Mueang district.
Na Kha Clothes Market is the largest textile market in Udon Thani. The shop that sells Thai clothes was opened more than 30 years ago.
Suwimon Chaiwong, the owner of "Chanruen Nakha" and Diana's mother, said that all the clothes in her shop were hand made using a variety of fabrics, such as silk, ikat and mee kid, and emphasised traditional style and natural colouring.
If someone is interested in a modern Thai look, they can bring the pattern to the shop for tailoring.
Suwimon said that her daughter had called and told her about a trip to Ayutthaya temple with her friends, and she wanted her to sew a Thai skirt for this occasion. Suwimon said she tried out a variety of styles and colours before making her decision.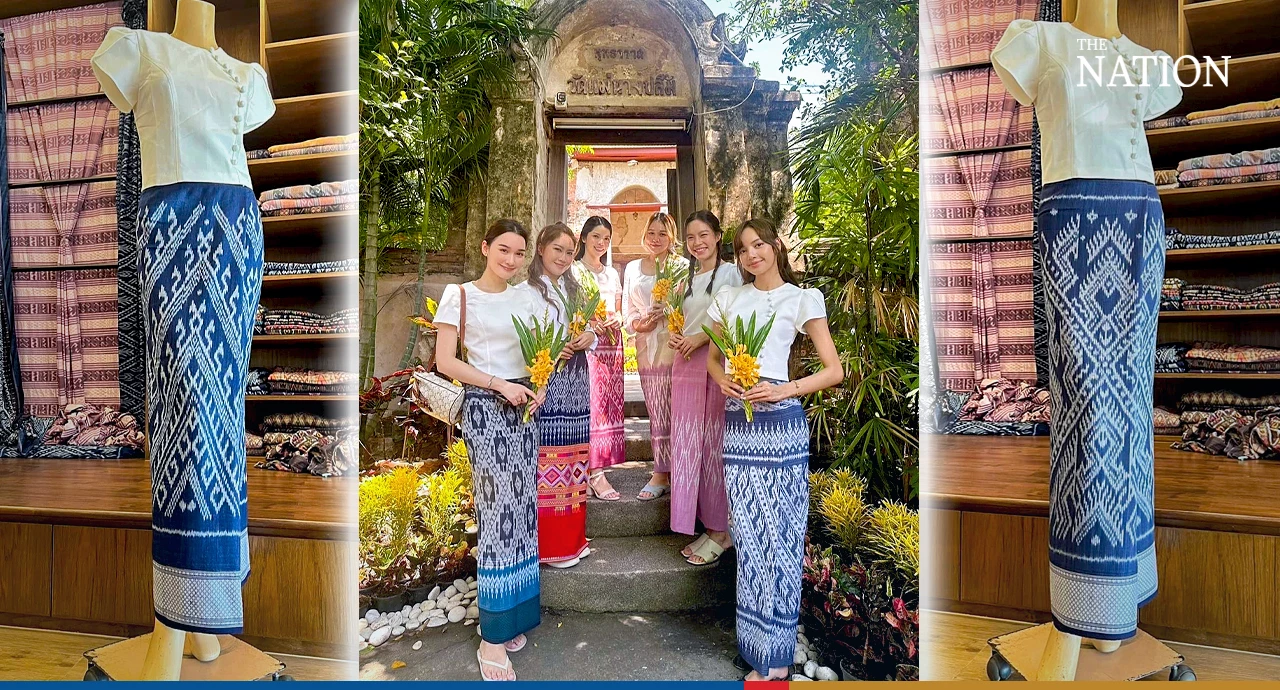 When Lisa wore the indigo-dyed skirt, Suwimon was flooded with orders around the clock, and soon they were out of stock. The skirt can be bought now only by pre-ordering, she said.
Suwimon added that she was overwhelmed that Lisa had worn her designed skirt, saying she did not expect it.
She said the fact that Lisa chose to wear her skirt had left her overjoyed.
Those interested can contact the shop via the Facebook page: https://www.facebook.com/ChanruenNakha and Line application: @chanruennakha.