December 12, 2022
BANGKOK – Individual Thai films often make waves globally, but overall Thai cinema simply lacks the consistency to sustain a wave the way films from South Korea and Japan do, international film professionals told a seminar on Saturday as the 15th World Film Festival of Bangkok prepared to wind up.
The biggest hurdle facing Thai cinema is at home, they agreed.
Thai audiences do not support Thai films.
"It is not about nationalism to support your own country's film. I simply ask that you be self-loving. Who will love you if you don't love yourself?" Park Sungho, a programmer at the Busan International Film Festival, said at "The Opportunities for Thai Film in International Film Festivals" seminar.
Park was joined on the panel by Paolo Bertolin of the Venice Film Festival's Selection Committee, Samuel Jamier of the New York Asian Film Festival, Sabrina Baracetti of the Udine Far East Film Festival, Thomas Bertache of the Udine Far East Film Festival, and Donsaron Kovitvanitcha, director of the World Film Festival of Bangkok, which concludes today.
The panelists agreed that Thai filmmakers are not novices in the international film market, noting that several Thai films have been massively successful internationally in terms of revenue, awards, and positive reviews over the last three decades.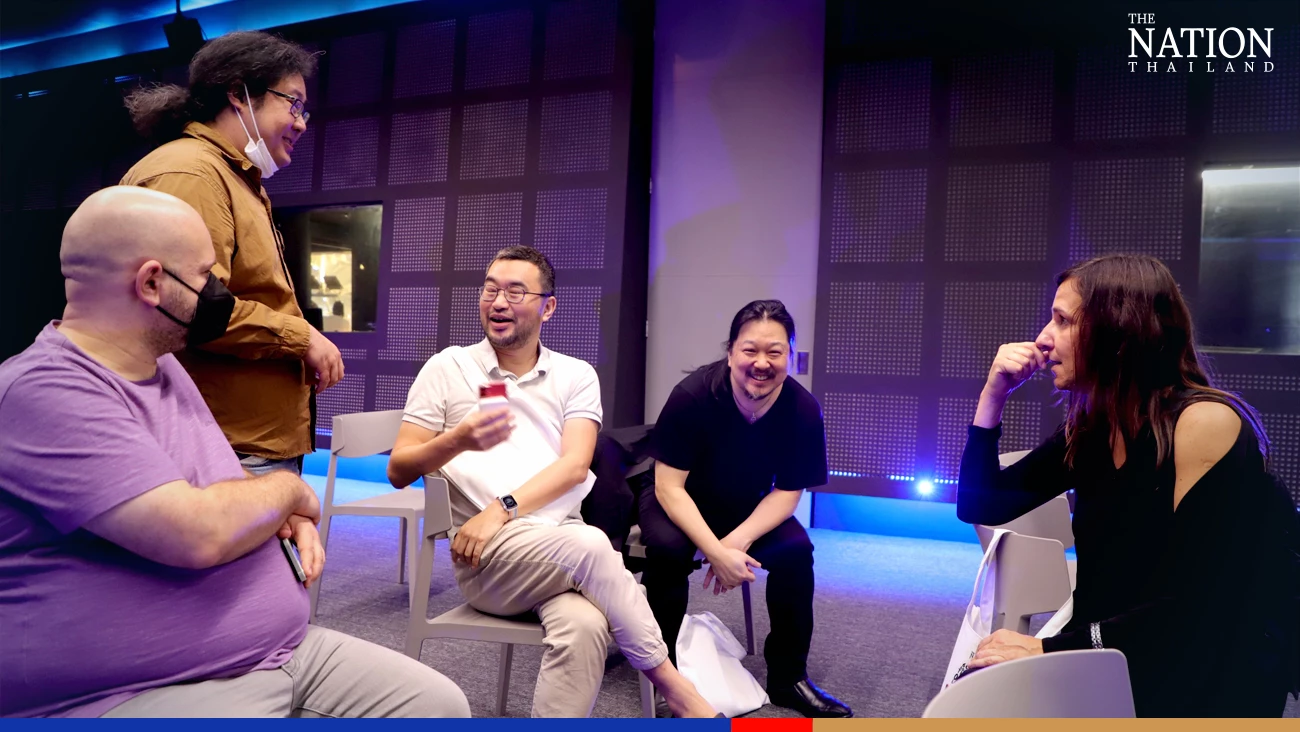 Still, many film industry professionals, including Thais, are perplexed as to why Thai films are not as popular – or as widely distributed – as films from other Asian countries, particularly those from Japan and Korea.
Bertolin said he was surprised to learn that many Thai films that were successful internationally were not well known in Thailand and had generated very little revenue in the kingdom.
Park noted that Thai and Korean films have made unequal progress globally, saying this reflected different levels of support in their home markets.
The other panelists agreed that the support of local audiences is crucial for the success of a nation's film industry because it provides the consistency necessary for the industry to develop in the long run.
Thai films are distinct and diverse, said Bertache.
"The storytelling is strong, and the image sequence is well-timed, with excellent composition and production. As a result, there are numerous opportunities for Thai films in international film markets and festivals," he added.
Bertache, Bertolin, and Jamier said Thai filmmakers should not limit themselves to producing films for festivals, but should also make high-quality films to entertain Thais.
This includes making more movies for popular genres like comedy, romance, tragedy, and martial arts. Films like "Tom Yum Kung", "Ong-Bak", "Nang Nak", and "Satree Lek" deserve support, they said.
The panelists also agreed that government support would help, saying that the success of a country's film industry is due to the convergence of support from people, the private sector, and the government.
They urged the government to keep out of film production, give filmmakers more freedom, and relax censorship.
The government must be fair and open-minded, and refrain from interfering in the industry to achieve its own political agenda, they added.
Thailand has the human resources – as well as the necessary infrastructure, funding, and cutting-edge technology – to produce films that can shine in foreign markets, they agreed.
Even in tightly regulated markets like Italy's, there are plenty of opportunities for Thai films, Baracetti said. She added: "All you need to do is be more confident."