July 27, 2023
BANGKOK – The epic global showdown between two legendary boxers, Manny Pacquiao and Buakaw Banchamek, will be held in the first quarter of next year.
"The Match of Legends: Manny Pacquiao vs Buakaw Banchamek" will be organised by Fresh Air Festival Co Ltd and cinema operator SF Corporation Plc.
The match will be an unparalleled display of fighting spirit, Fresh Air Festival CEO Vinij Lertratanachai told a press conference on Friday,
"We are honoured to have Manny 'PacMan' Pacquiao and Buakaw Banchamek for this historic event," he said. "It is a once-in-a-lifetime opportunity you won't want to miss."
Vinij said it was difficult to arrange a match between the two legendary boxers.
Their fight will be talked about for years after it ends, he added.
The pair will fight under international boxing rules. They will fight six three-minute rounds with two minutes of rest between each round.
The winner will receive a legendary boxer's belt and a cash prize of at least 10 million baht.
Vinij did not give an exact date for the match but said it would be in the first quarter of next year. He estimated that it would cost 875 million baht (US$25 million) to stage the event.
He did not say where the match would be fought or the time, explaining that organisers have to select the right time zone to ensure that boxing fans worldwide will be able to watch it live.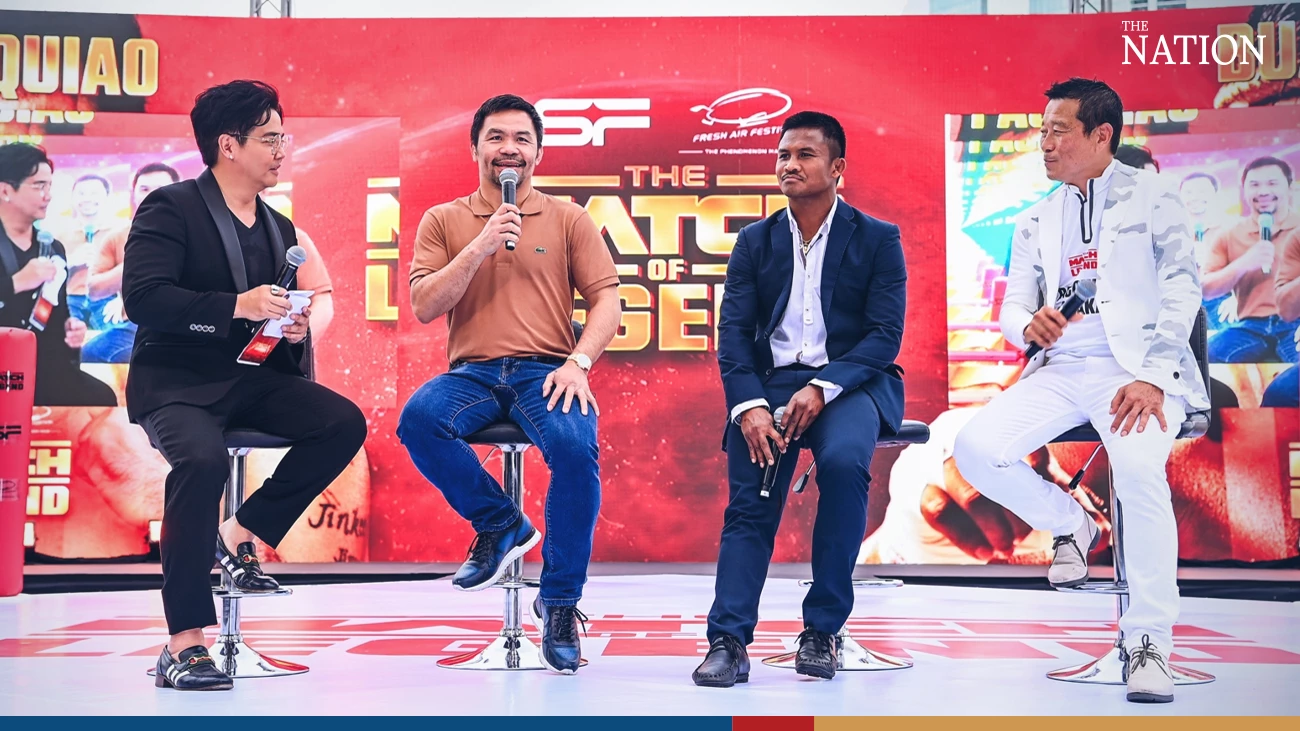 Pacquiao thanked the organisers for inviting him to fight in the once in a lifetime match against Buakaw, adding that he cannot wait to enter the ring.
When asked about the difference between international boxing and Muay Thai, Pacquiao said he had trained for Muay Thai in Thailand in 2005 and found that it was difficult because he had to use his knees and elbows as well as his fists.
"I will do my best and give good action for fans to make them happy and enjoy the show," he said, adding that it would be an honour to fight a world famous Muay Thai boxer like Buakaw.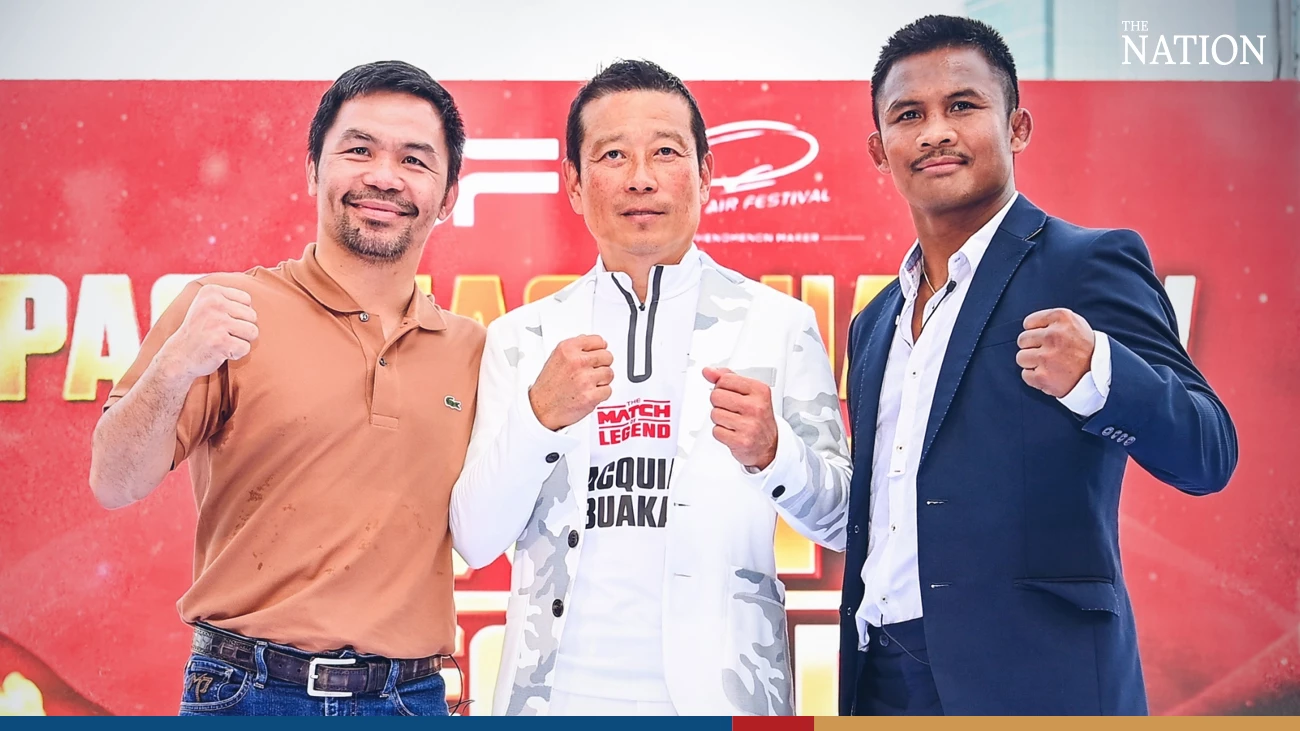 Buakaw said the match against Pacquiao had been his dream for before he quit boxing, adding that he did not believe that it would happen until he spoke with Vinij.
Buakaw said he will be careful not to use Muay Thai techniques against Pacquiao.
He also vowed to use his cash prize to build a college to train young boxers in Thailand if he wins this match.
Buakaw said a knockout could happen as soon as the first round.
Fresh Air Festival previously held The Match Bangkok Century Cup 2022, featuring two of the world's biggest football clubs, Liverpool and Manchester United.
Pacquiao is a national hero in the Philippines, where he was also a senator. He is known for never giving up and is the only professional boxer to win championships in eight weight divisions.
The legendary champion is an inspiration to athletes and fans globally.
Buakaw is a Muay Thai icon. His explosive style of kickboxing fuses raw power and perfect technique, leaving spectators in awe.
He is one of the greatest Muay Thai fighters of all time and a Thai national treasure.