July 8, 2022
BANGKOK – The National Broadcasting and Telecommunications Commission (NBTC) passed the resolution at its meeting on Wednesday.
In setting the administrative fine, the regulator took into account the severity of the problem caused by "call centre" scams and the widespread impact on mobile-phone users across the country, according to an informed source.
Scammer gangs posing as officials or staff members of state agencies use various tricks to deceive victims into transferring money to them.
NBTC regulations require that mobile network operators make sure that each person registers no more than five mobile-phone numbers with SIM distributors, using their ID cards. Those who want to register more than five numbers are required to do so at the service centres of the network operators.
This requirement is aimed at preventing criminal gangs from using their hoarded SIMs for their call-centre scams.
However, on many occasions, the NBTC found that small SIM distributors were not strict about this requirement, allowing many people to register more than five SIMs each.
The NBTC board resolved that mobile network operators would be allowed to rectify the issue within 30 days, and if they fail they would face an administrative fine of at least 1 million baht.
Also on Wednesday, the NBTC convened a meeting of relevant state agencies and mobile network operators regarding the issue of call centre and SMS scams. Among the participants were representatives of the Ministry of Digital Economy and Society, Bank of Thailand, Technology Crime Suppression Division (TCSD), AIS, True, DTAC, and National Telecom.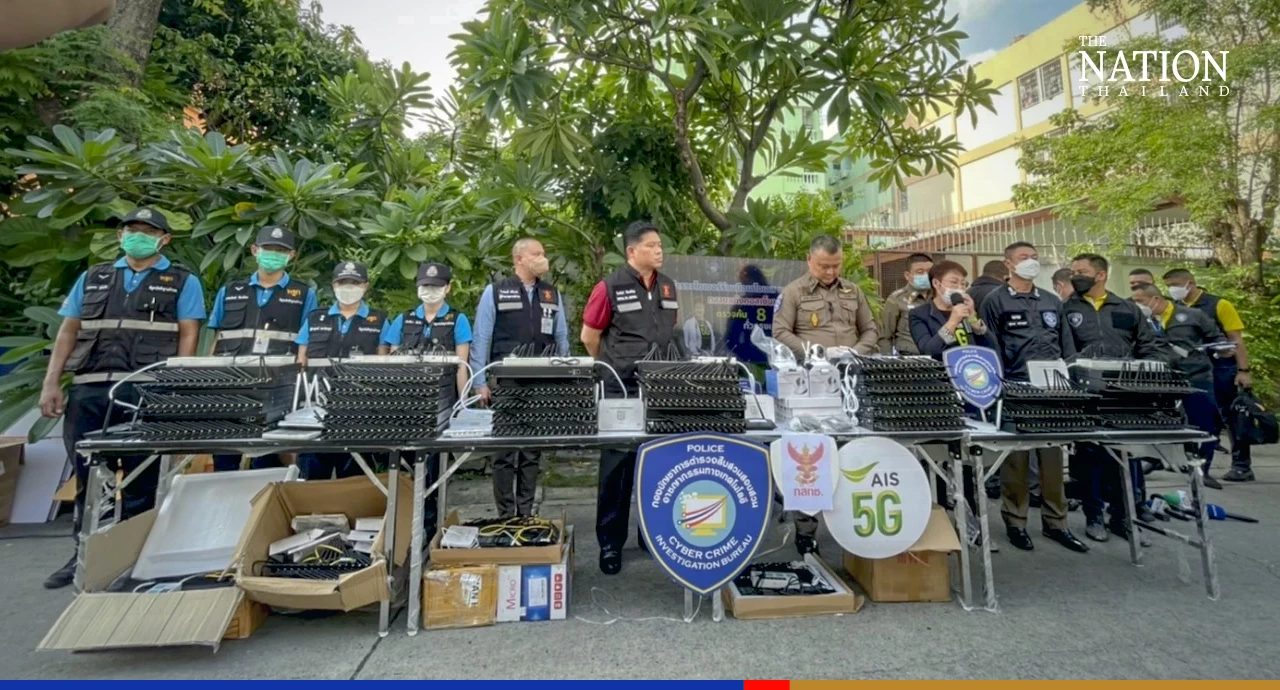 Meanwhile, TCSD police arrested four suspects and confiscated 43 IP PBX telephone switching machines during their searches at eight Bangkok locations in Bang Na, Huai Kwang and Lat Phrao areas. They were allegedly used by call-centre gangs.
The suspects were charged with public embezzlement and committing a computer crime and could face imprisonment of up to 10 years and/or a maximum fine of 200,000 baht, according to Cyber Crime Investigation Bureau commissioner Pol Lt-Gen Kornchai Klayklueng.