July 24, 2023
BANGKOK – The Filipino, also known as "PacMan", greeted fans and media at Don Mueang International Airport before checking into a hotel.
Pacquiao waved to his fans and media and did the "wai".
The chief executive of Fresh Air Festival, Vinij Lertratanachai, had earlier revealed that he was putting together another landmark sports event in Thailand — a fight between Buakaw and Pacquiao.
Vinij said that the two legendary fighters would fight in "The Match of Legends", or "The Match 3", which is scheduled to take place in January next year in Bangkok.
He said the press conference for this pulse-raising event would be held at IconSiam in Bangkok, where all the information, including the venue of the fight, the starting time, rules, and broadcast channels would be revealed. The two fighters will also join the press conference.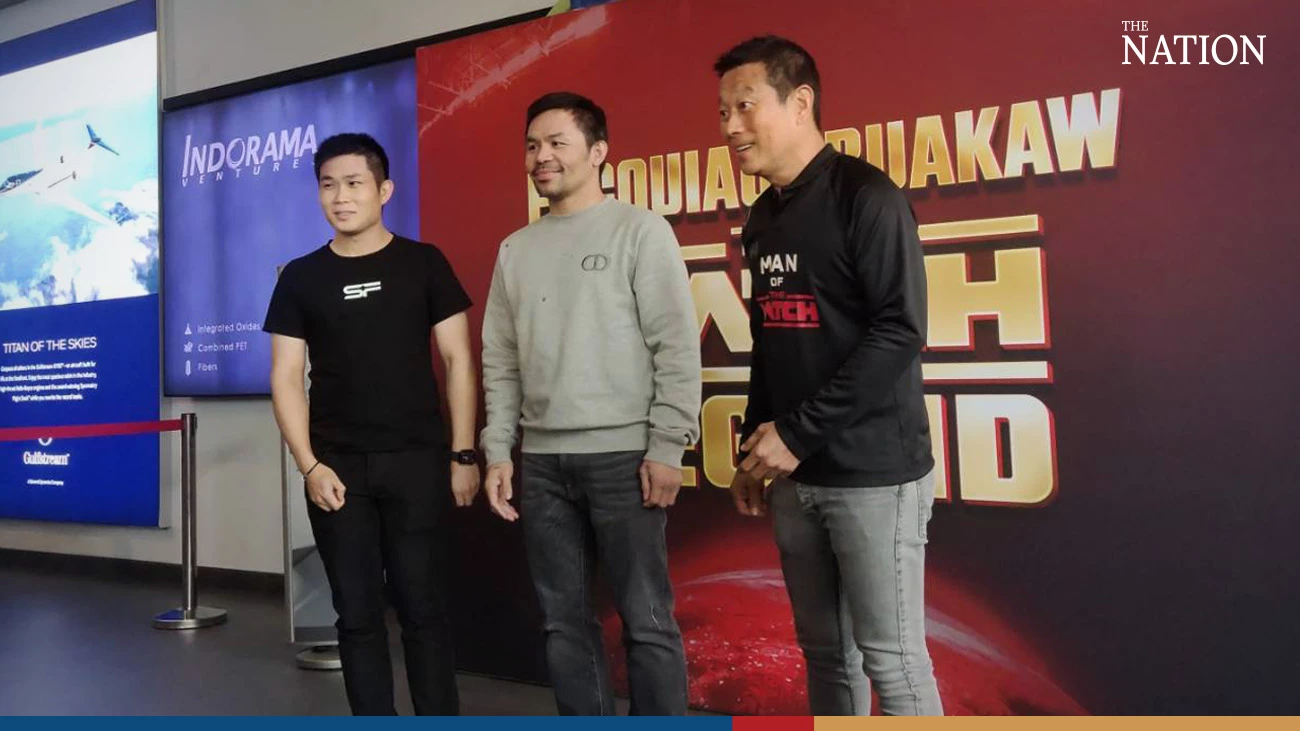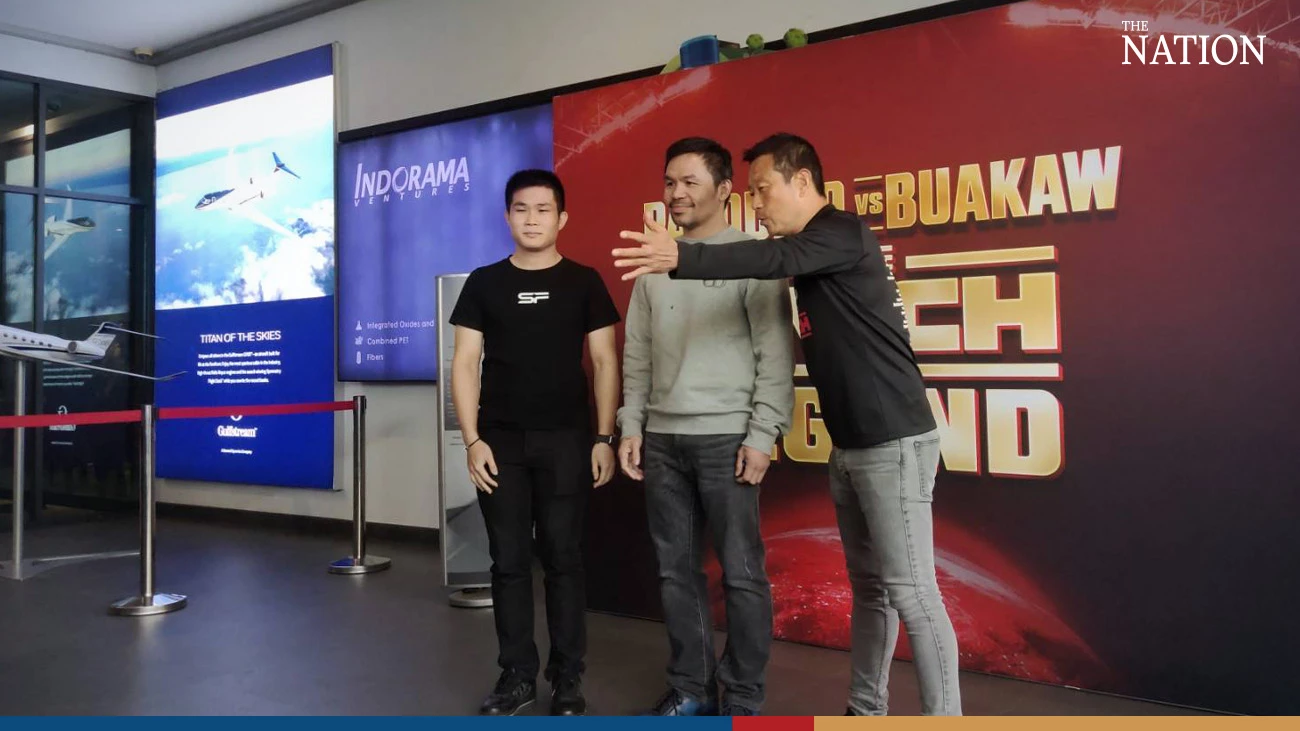 Since 1995, Pacquiao, 44, has fought 72 boxing matches, winning 62 — including 39 knockouts — losing 8 and drawing 2.
Buakaw earned a reputation by triumphing in international boxing tournaments, such as the 2004 and 2006 K-1 World MAX competitions.
Vinij is experienced in organising high-profile sporting events, such as the first-ever clash in Asia of English Premier League football clubs Manchester United and Liverpool in Bangkok last year.