March 6, 2023
BANGKOK – A prayer ceremony is being held at Chiang Rai's Phra That Doi Wao Temple to bid a final farewell to young "Wild Boars" footballer Duangpetch "Dom" Promthep.
The 18-year-old's ashes were handed over to his grieving family on Saturday morning at Suvarnabhumi Airport in Bangkok.
Duangpetch, a member of the Wild Boars football team rescued from a flooded cave in Chiang Rai in 2018, won a scholarship at Brooke House College Football Academy in Leicestershire in August last year.
On February 12, he was found unconscious in his dorm room by a teacher and taken to the hospital. Two days later, it was reported that his breathing had weakened and he was unresponsive.
Though the cause of the teenager's death has not been disclosed, it is not being treated as suspicious.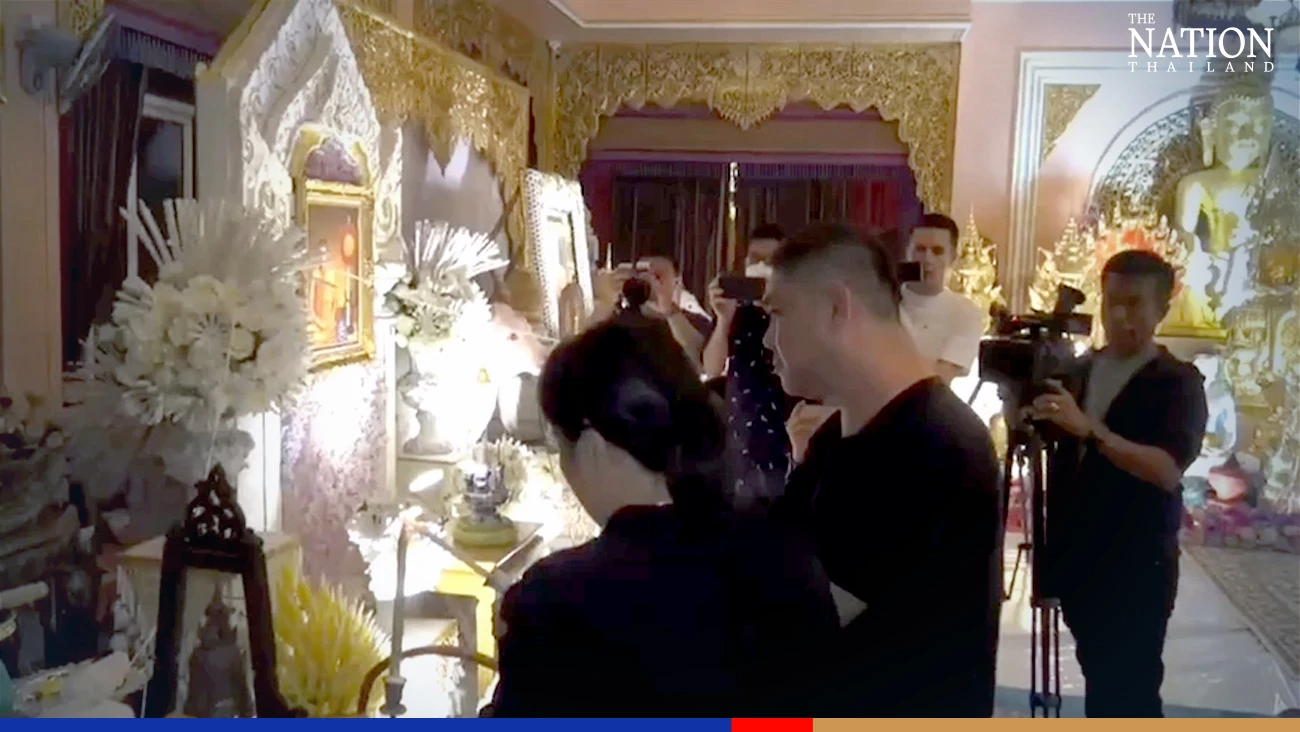 Some 100 people attended the prayer ceremony, including Duangpetch's parents and relatives, members of the Wild Boars team and others who were involved in the Tham Luang cave rescue. The prayers were led by the temple's abbot Phra Kru Prayut Chetiyanukarn.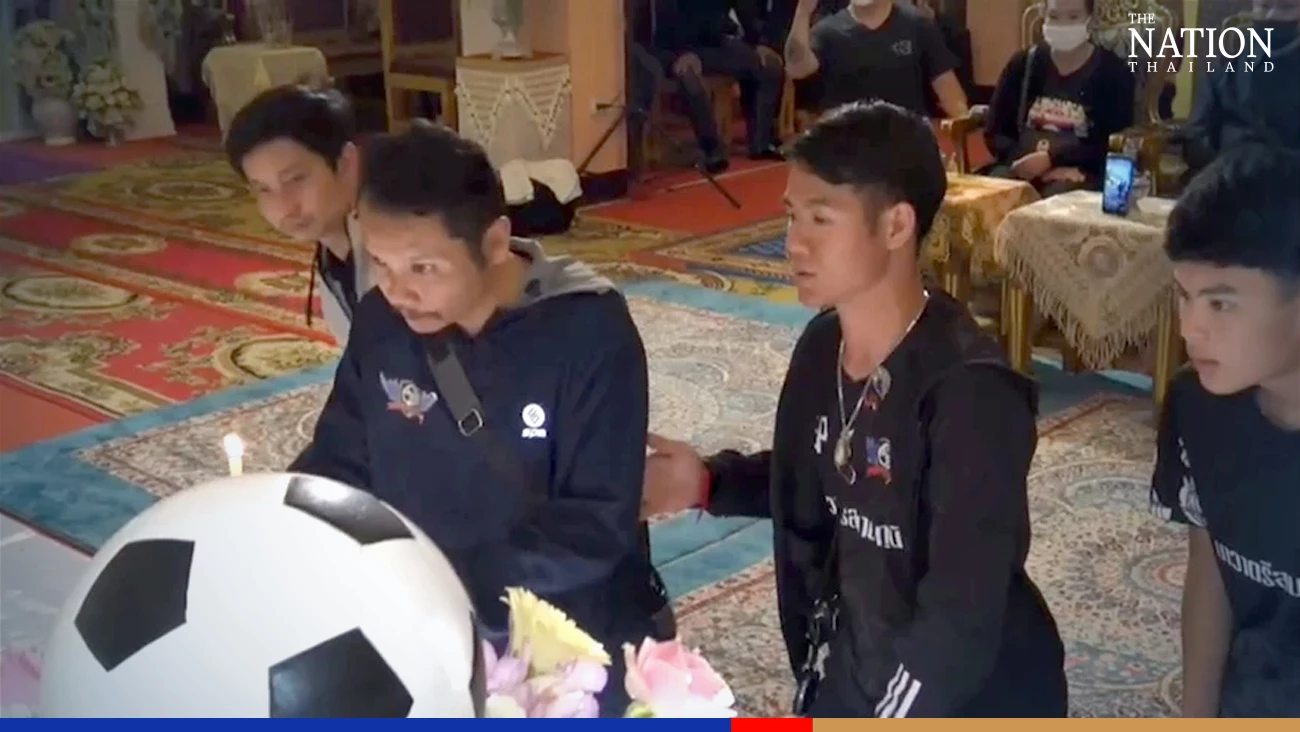 The teenager's ashes will be released into water in Chiang Rai's Chiang Saen district on Monday, the family said.