April 12, 2023
BANGKOK – The United Thai Nation Party (UTNP) played down its low ratings, saying it still has a chance to win the May 14 election with help from the "silent majority".
Prime Minister General Prayut Chan-o-cha is UTNP's sole PM candidate.
Akanat Promphan, UTNP secretary-general, said on Tuesday that his party was confident it would sweep up most of Bangkok's 33 House seats.
He was speaking at Nation TV's "Road to the Future" interview show. Akanat was at the Nation Group's headquarters to introduce UTNP's 33 Bangkok candidates on Tuesday.
Akanat said he has been in politics for more than a decade and knows from experience that the popularity of Prayut and UTNP was rising.
"Before the May 14 election day arrives, I'm confident Prayut's rising popularity will help the party win," he said.
When asked to comment on several opinion surveys that have shown Prayut and UTNP lagging in the third position, Akanat said these polls are not accurate, especially in Bangkok.
A recent Nida Poll found Prayut lagging well behind Pheu Thai's Paetongtarn Shinawatra and Move Forward Party leader Pita Limjaroenrat in terms of popularity.
"Opinion surveys in Bangkok have never been accurate, so I doubt the results," Akanat said.
He added that the survey before the 2011 election predicted that the Democrat Party would be beaten by Pheu Thai in Bangkok, but the result was vice versa.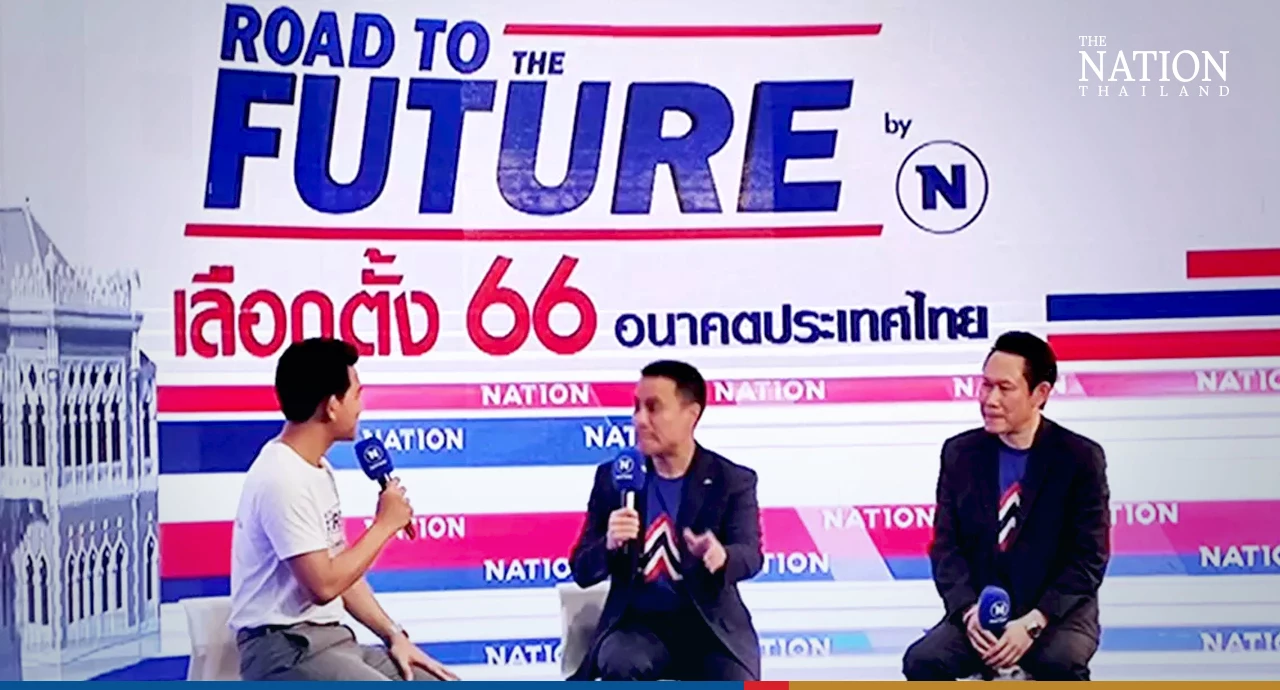 He also pointed out that surveys predicted Palang Pracharath would only win two Bangkok seats in the 2019 election when in reality it won 13 seats.
"Now Prayut and UTNP are only 5-6% behind Pheu Thai, so on election day, the silent majority may come out to turn the situation around," Akanat said.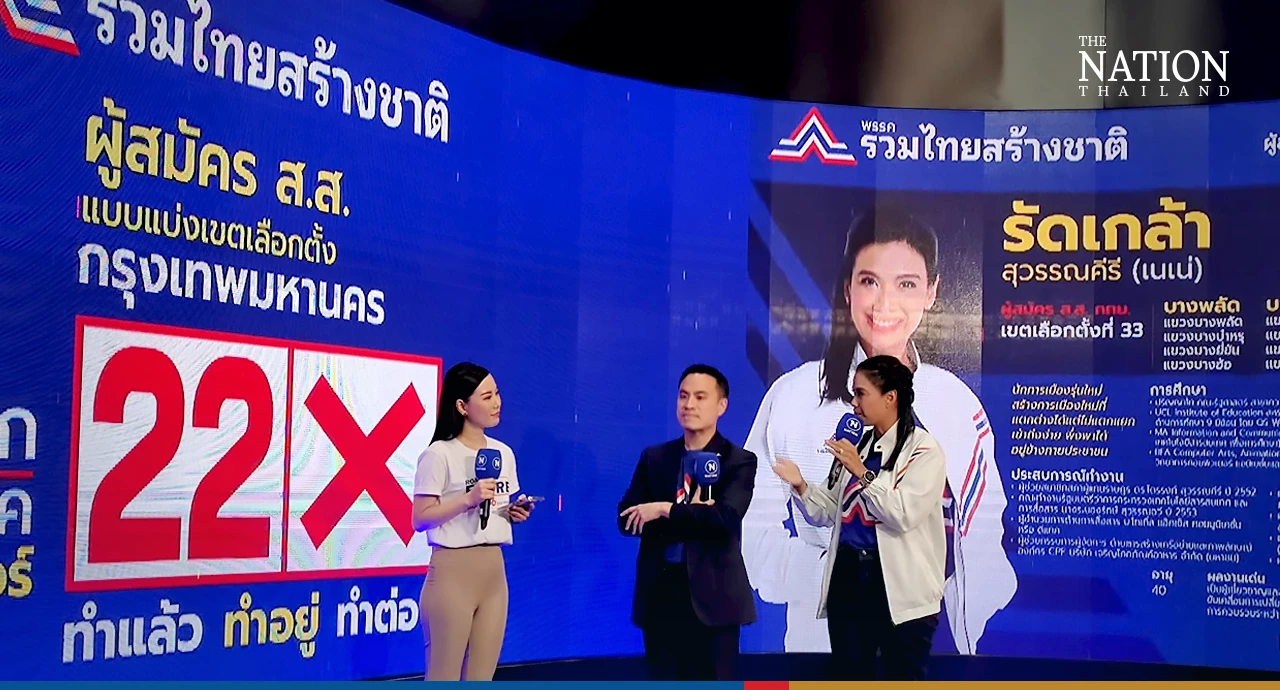 Speaking in the same interview, Radklao Suwankhiri, who is running in the Bang Plad and Bangkok Noi districts, said UTNP's economic policies will definitely win support from voters.
She said she has visited the constituents and learned that they love Prayut's policy to boost the state welfare allowance and elderly monthly allowance to 1,000 baht each.
UTNP's policy to allow state welfare cardholders to take emergency loans of up to 10,000 baht has also pleased voters, she said.
Pongpol Yodmuangcharoen, UTNP candidate for Suan Luang and Prawet districts, said the party is also aiming to provide social security medical coverage for freelancers.
He said this policy would certainly be welcomed by many freelance workers in Bangkok.
Currently, freelance workers can only contribute to a retirement scheme covered by the Social Security Fund, unless they or their employers contributed to the fund for at least a year before they became freelancers.
Pongpol said the UTNP also has a policy to boost welfare for voluntary conscripts, so the ratio of those entering the military voluntarily will rise to 70%.
Voluntary conscripts will also be allowed to complete their university education for free.