July 6, 2023
BANGKOK – Plai Sak Surin will need to be monitored and treated for the rest of his life in Thailand, adviser to the Environment Ministry Kanchana Silpa-archa declared on Tuesday.
She was responding to questions about whether the 29-year-old male elephant will be returned to Sri Lanka after it recovers.
"To ensure Plai Sak Surin spends the rest of his life in good health, we will have to continue tending to him in Thailand," she said.
She also thanked related agencies for bringing the elephant back home on Sunday.
Kanchana said it would not be easy to take back the other two elephants – Plai Pratu Pha and Plai Si Narong – that were gifted to Sri Lanka because they are now owned by temples there.
She said Thailand's move to take Plai Sak Surin back has triggered fears in Sri Lanka that elephants gifted to it by other countries will also be taken back. India and Myanmar have given Sri Lanka elephants as a gesture of goodwill, she added.
"However, from a positive aspect, Sri Lankan authorities will now pay more attention to elephants' welfare," she said.
Kanchana added that she had visited Plai Si Narong in Sri Lanka, and his condition is not worrisome. However, she said, she is concerned about Plai Pratu Pha as he is about 48 years old.
"I was not allowed to meet Plai Pratu Pha because he was in heat," she said, adding that she will go to Sri Lanka again to visit the elephant.
Plai Pratu Pha was the first elephant Thailand gifted Sri Lanka as a gesture of goodwill in 1980. Plai Si Narong and Plai Sak Surin were gifted to Sri Lanka in 2001.
The Sri Lankan government then gave these elephants to temples to serve as carriers of Buddha relics during religious ceremonies.
Thailand was recently asked to take Plai Sak Surin back after he began developing severe health problems. He is in quarantine in Lampang now, and veterinarians are attending to urgent problems like his inability to bend the left front leg, an abscess on the hip, a cataract in the right eye and abnormalities in his nails and feet.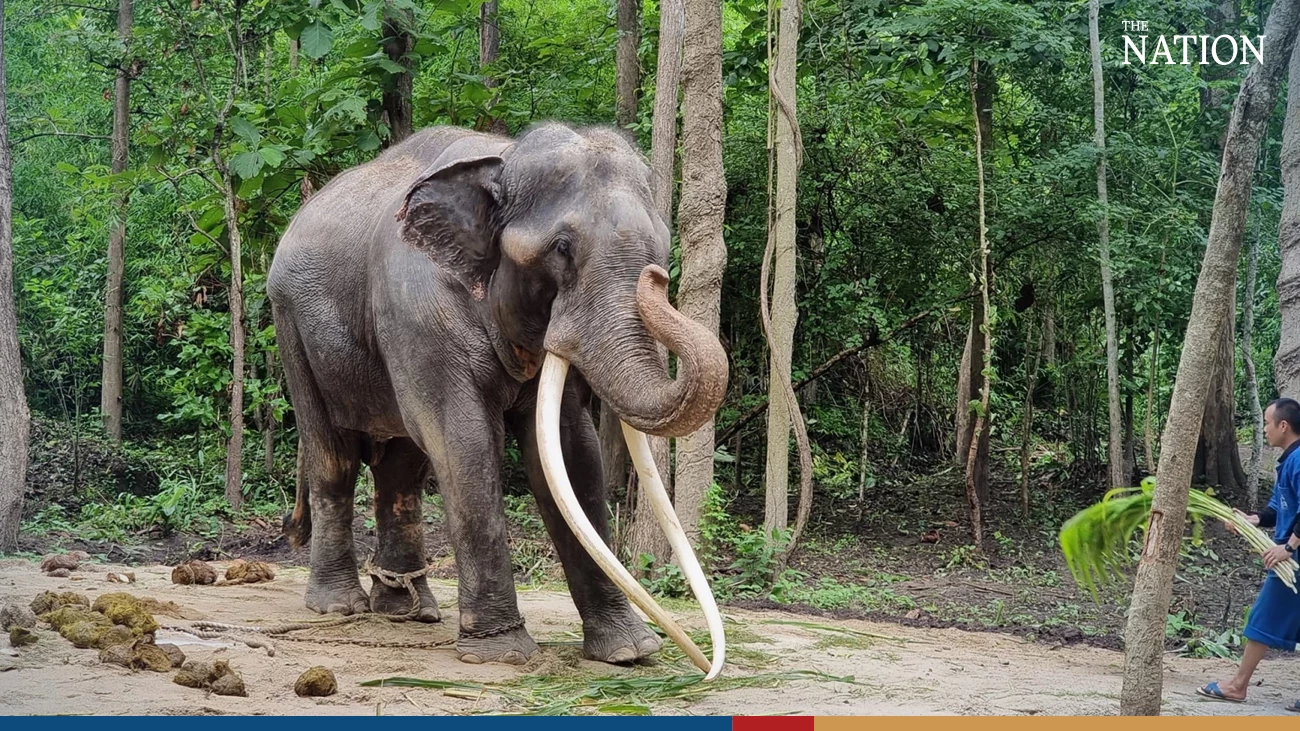 They are also testing his blood samples to see if he has contracted any contagious diseases.