February 16, 2023
BANGKOK – One of the 12 boys rescued from a cave in Chiang Rai in 2018 died in an accident in the United Kingdom, a monk and former teacher of the boy wrote on Facebook.
"May the soul of Duangphet rest in a good world. I hope Dharma accompanies you everywhere and you become my student again in a future life," Supatpong Methigo wrote on Facebook.
Duangphet "Dom" Promthep was one of the 12 members of the Wild Boar football team trapped in Tham Luang Cave in 2018.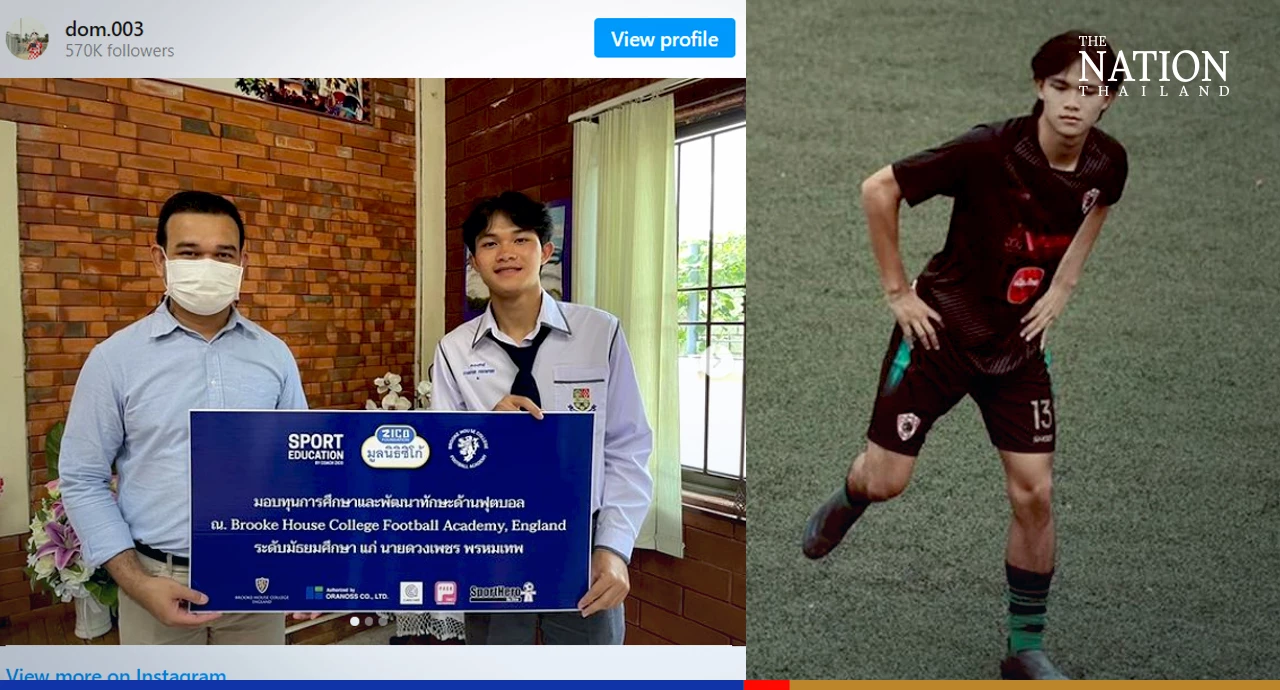 Thai-language media reported that the 18-year-old died from a head injury sustained in a fall.
Supatpong said Duangphet's grandmother told him Duangphet had died. She gives him alms every morning, the monk said.
Duangphet was a good boy who studied hard, he said.
After being rescued from the cave, Duangphet went to Chiang Mai to study sports and later received a scholarship to study in England, the monk said.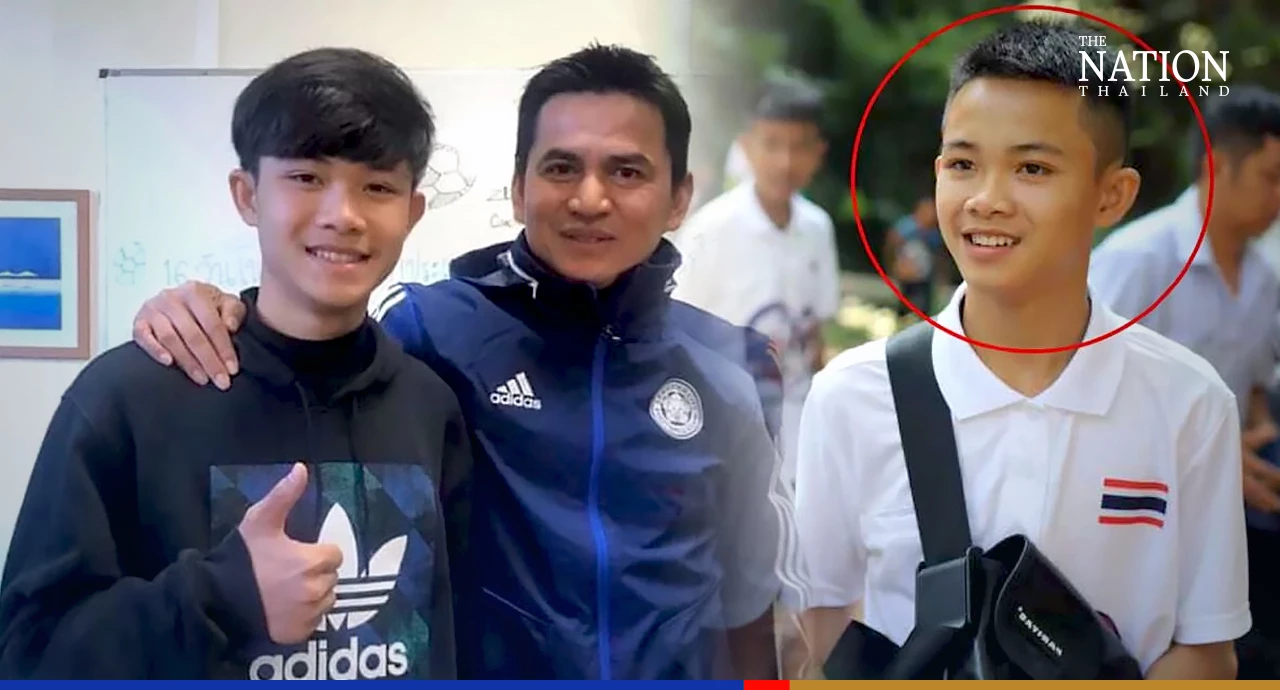 In June 2018, the world was transfixed for 17 days as an elaborate international mission unfolded to rescue 12 members of the Wild Boars football team and their coach after they were trapped by rising water in the Chiang Rai cave system.
The 200-metre-deep Chamber 1, which visitors use to enter the complex, was the command centre for a rescue operation led by Chiang Rai Governor Narongsak Osotthanakorn and Thai Navy Seals. Duangphet was part of the second group of boys carried out of the cave on July 9.
The Wild Boars have since become celebrities, depicted in a series of films and documentaries about their ordeal.
Duangphet received a scholarship to study at Vachiralai Bee School in Chiang Mai's Saraphi district. He became a member of Chiang Mai's youth football team.
In August last year, he used Instagram to announce that he won a football scholarship in England.
Duangphet said his dreams had come true after being accepted by the prestigious Brooke House College Football Academy, located about 150 kilometres north of London.
The academy nurtures talented footballers aged 12-19 for professional careers at clubs in England and globally.
Duangphet thanked the Sports Education Foundation, Zico Foundation, and Brooke House for granting him the scholarship.
He also thanked Vachiralai Bee School, Thai football manager and ex-player Kiatisuk "Zico" Senamuang, for their support, saying:
"I promise to work hard and do my best."