January 30, 2023
BANGKOK – The reopening of China has brought broad smiles to Thai universities as Chinese students return to their classes here and many more are expected to enrol for the next year.
Their return is especially welcomed by several private universities seeing declining enrolment among Thai students in recent years, officials say.
According to the Higher Education, Science, Research and Innovation Ministry, 14,423 Chinese students were studying at Thai universities in 2020 before the Covid-19 pandemic.
The ministry said 102 Thai universities have enrolled students from China, including 50 in Bangkok and surrounding provinces, 19 in the North and 12 in the Northeast.
The ministry said that 10,083 Chinese students, 70% of the total, were enrolled in private Thai universities in 2020 and the rest in state universities.
The top ten universities for Chinese students in 2020 were:
– Dhurakij Pundit University (2,826 Chinese students)
– Assumption University (1,560)
– Krirk University (894)
– Chiang Mai University (882)
– Stamford International University (824)
– Shinawatra University (592)
– Bangkok University (483)
– Huachiew Chalermprakiet University (451)
– Bangkok Thonburi University (342)
– Rajamangala University of Technology Krungthep (340)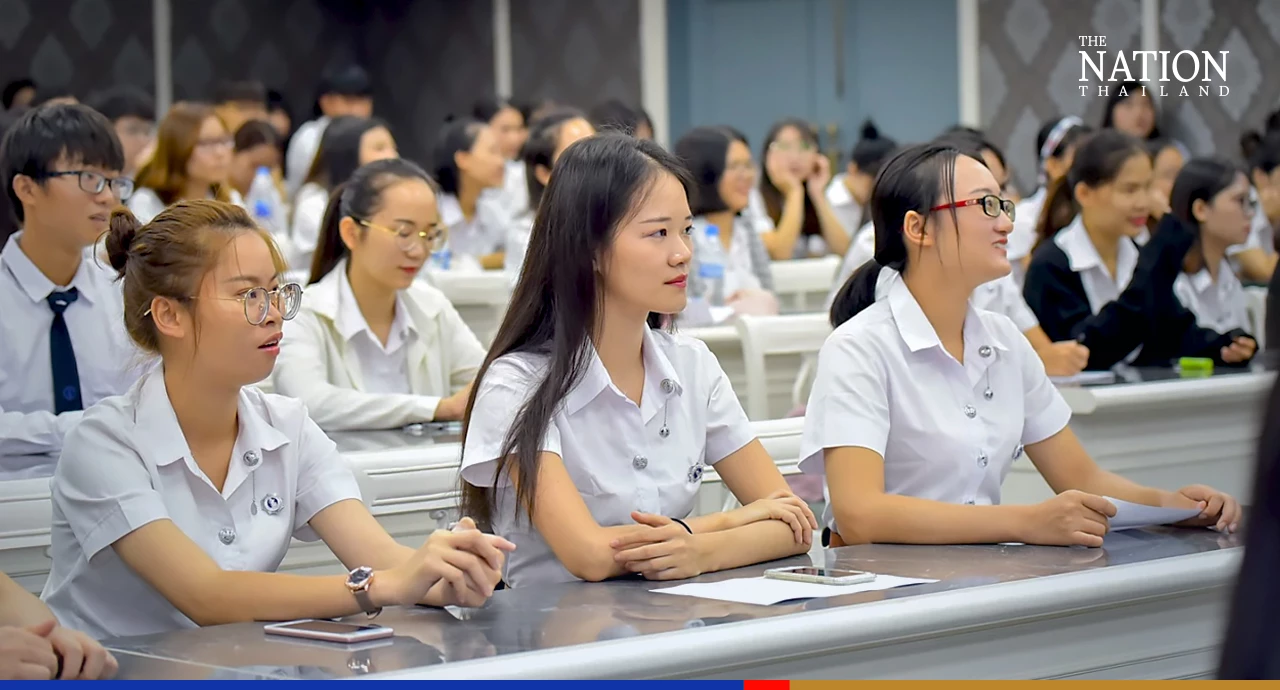 The Chinese Embassy in Thailand said the number of Chinese students studying at all school levels here was as high as 50,000 before the pandemic.
Most came from southern parts of China, including Yunnan and Guangxi provinces, the embassy said.
It quoted a recent study that found several reasons why Thailand attracted a large number of Chinese students. They include:
– China's universities have limited seats for students.
– The cost of studying in Thailand is affordable.
– There are plenty of courses in Thai universities that Chinese students want to study.
– Chinese students love Thai food, culture and tourist destinations.
– It is not hard for them to obtain visas.
– Cooperation between Thai and Chinese universities enhances opportunities for graduates to find jobs.
The trend of Chinese students studying in Thailand has prompted several Thai universities to adjust courses for them.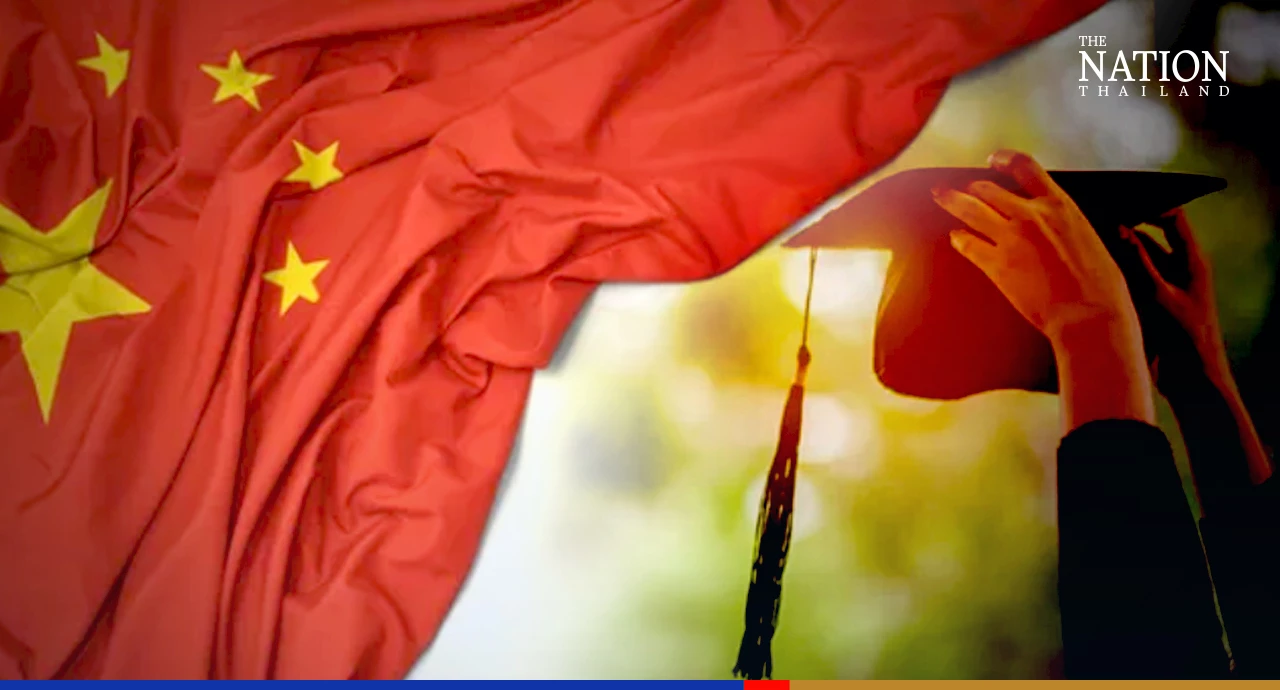 Dhurakij Pundit University vice rector Siridej Khamsuprom said his university was among the first Thai universities to tap the market for Chinese students.
He said the success of its courses prompted the Chinese government and education agencies to certify degrees from the university.
Research by Dhurakij Pundit University estimated that Chines students generated 1 billion baht in income a year for Thailand, he said, adding that when they returned to China they helped promote Thai culture and language in China, which improved bilateral ties.
Siridej said the Chinese government also encouraged Chinese students to study in Thailand by granting them scholarships.
Currently, there are over 3,000 Chinese students studying at Dhurakij Pundit University. Their main areas of study are business administration, tourism, and hotel administration.
"When China reopened its borders, Chinese students returned to study in person, after studying online for a few years," Siridej said.
He expects 1,000 freshmen to enrol in the university this year.
Siridej said his university has cooperated with Chinese universities to develop courses for Chinese students and its Chinese alumni help promote the courses in Shanghai, Beijing, Chengdu, and Kunming.
He said the university is now encouraging educational tourism among Chinese students.
The return of Chinese students is also welcomed by the Khon Kaen Chamber of Commerce.
Charnnarong Buristrakul, its chairman, said Khon Kaen is ready to welcome back Chinse students.
About 2,000 Chinese students are waiting to return to study in the province, Charnnarong said.
He added that the provincial capital is easy to reach because it receives about 20 flights a day from Bangkok. Chinese students can also travel by high-speed rail to Vientiane. It only takes about three hours to reach Khon Kaen from Laos by bus, he added.
Krirk University rector Krasae Chanawong said his university planned to open an international college with some courses adapted for Chinse students to help offset declining enrolment by Thai students.
The number of students at Krirk has declined from over 3,000 to 2,000 a year and it hopes to enrol 1,000 students from China a year, Krasae said.
Currently, about 50 Chinese students are studying language and culture courses at the university, he said.
Rangsit University said about 1,000 Chinese students were studying at the university each year and this year it expects to enrol 400 new students, compared to 300 new students last year.
The university said it had opened a Chinese-Thai Institute because China is placing more importance on Southeast Asia. The institute helps students from China study at the university.