February 11, 2019
Prayuth Chan-ocha may be prime minister after elections but what comes after is much harder.
On the 16th of May, 1877, French President Patrice de Mac-Mahon dismissed then Prime Minister Jules Simon and named a successor who was rejected by the house of parliament. Mac-Mahon responded by dissolving parliament unilaterally leading to a constitutional crisis which changed the landscape of French politics until well into the 20th century.
Thailand may soon experience something similar.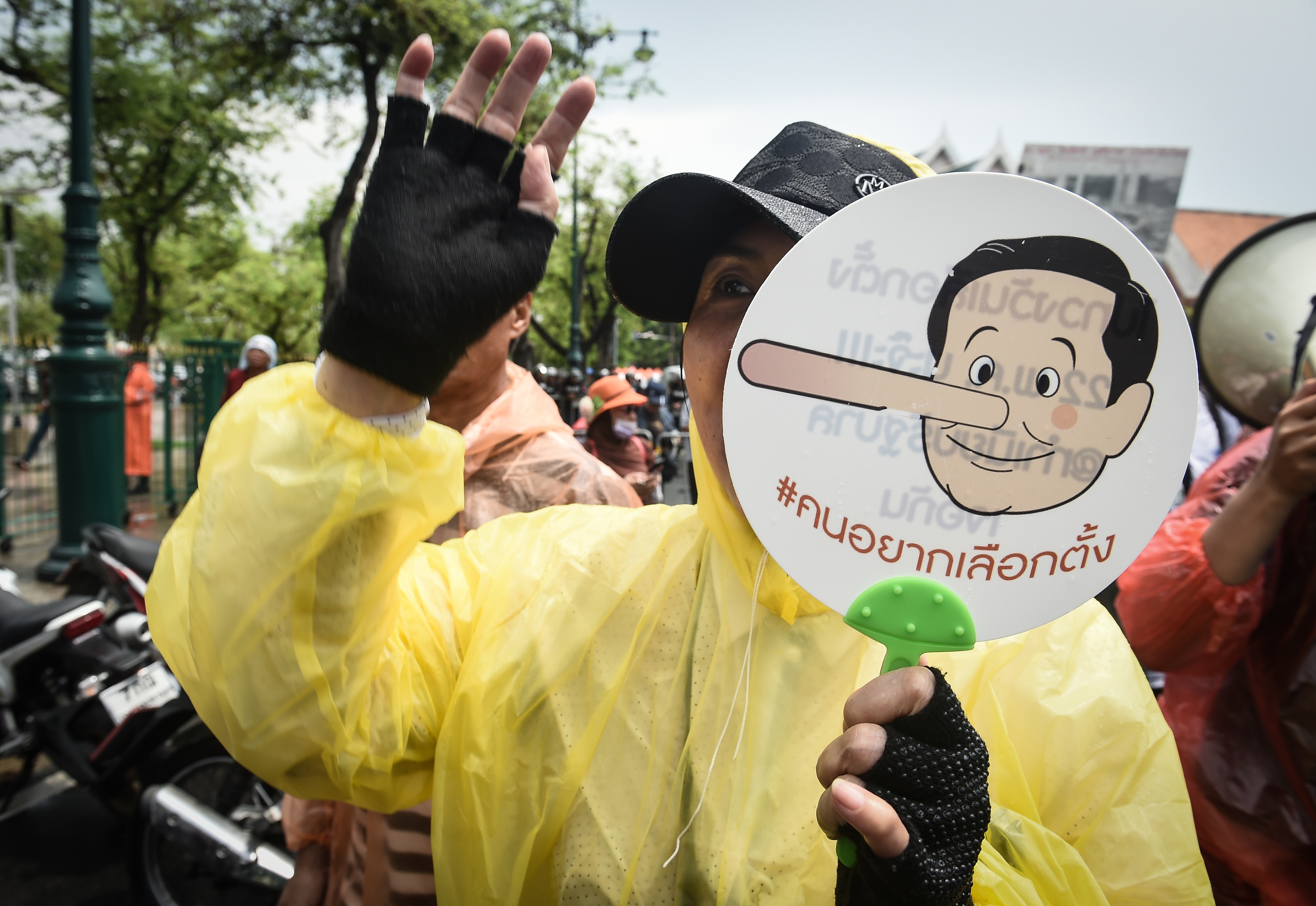 A dramatic Friday saw the Thai Raksa Chat party nominate the King's older sister Princess Ubolratana as its choice for prime minister followed by a late-night rebuke and rejection of her candidacy by the king and the palace.
Princess Ubolratana's nomination was welcomed by parties aligned with the Thai Raksa Chat and former Prime Minister Thaksin Shinawatra who saw her as a foil to the military-backed parties seeking to nominate current despot, junta-chief and prime minister Prayuth Chan-o-cha.
Prayuth overthrew Thaksin's sister Yingluck in a May 2014 coup and has ruled with a firm grip since. Under his regime, the constitution has been redrafted to enshrine military power and dissent has been met with arrests and prosecution.
Under the military-drafted constitution, the junta gets to appoint all 250 members of the upper house of parliament. This means that the military only have to win a fraction of the seats in next month's lower house elections to ensure its choice of prime minister.
The princess's candidacy was seen as a viable alternative to Prayuth's scheming. The monarchy and the royal family enjoy an elevated status within Thai society and are looked upon favorably by the population.
The palace's rejection of her nomination on the grounds that it would blur the lines between the monarchy and the government, while understandable, means the opposition needs a new figure to rally behind.
Princess Ubolratana was an ideal candidate as she would have drawn votes from a likely conservative senate that would otherwise uniformly back whatever candidate the military decides to nominate.
This leaves Thailand facing a crisis not unlike France in 1877. If the military succeed in getting Prayuth re-elected he will likely be the leader of a minority government. While the senate is allowed to vote for the prime minister, the lower house will be responsible for most matters of governance.
Unlike his current stint as prime minister, Prayuth will not have the benefit of a rubber stamp parliament, he will not have a dictatorial clause to push through policy and arrest dissenting voices.
The lower house will likely be hostile to his intentions and wary of his scheming. It will not be an easy path for the one-time coup leader to operate in a democratic environment.
And if Prayuth should, given his history of temper tantrums and jejune understanding of politics, dissolve parliament and call snap elections there will likely be a constitutional and political crisis.
Another coup by those loyal to Prayuth will likely not be as tolerated as it was in 2014 when the populace was fatigued by a decade of political instability.
While Prayuth may have made it easy for himself and his cronies to retain their hold on power, that is where the easy path ends and the hard one begins.