August 23, 2022
BANGKOK – Linda Pantanella Nilson, a pet lover turned entrepreneur, spotted this "oppawtunity" and launched MyFriend Your Pet's app, an online app that caters to pets and pet owners' needs by providing all kinds of information, ranging from tips on taking care of the pet to consultations and even throwing a party for your four-legged "son" or "daughter".
"The pet industry continues to grow in Thailand. According to a recent survey, Thailand has the highest pet ownership ratio in Asia [after Indonesia] with 75 per cent of Thai families having one pet or more. Falling birth rates in Thailand and change of mindset in millennials are also creating a high demand for pets," said Mathieu Hervillard Le Peillet, co-founder and chief executive officer of Thai Innovative Technologies Co, Ltd – creator of the MyFriend app.
The Covid-19 pandemic also triggered a "loneliness epidemic", with people becoming increasingly isolated while working from home or being quarantined as high-risk cases. Hence, demand for pets has risen as people need some company and moral support.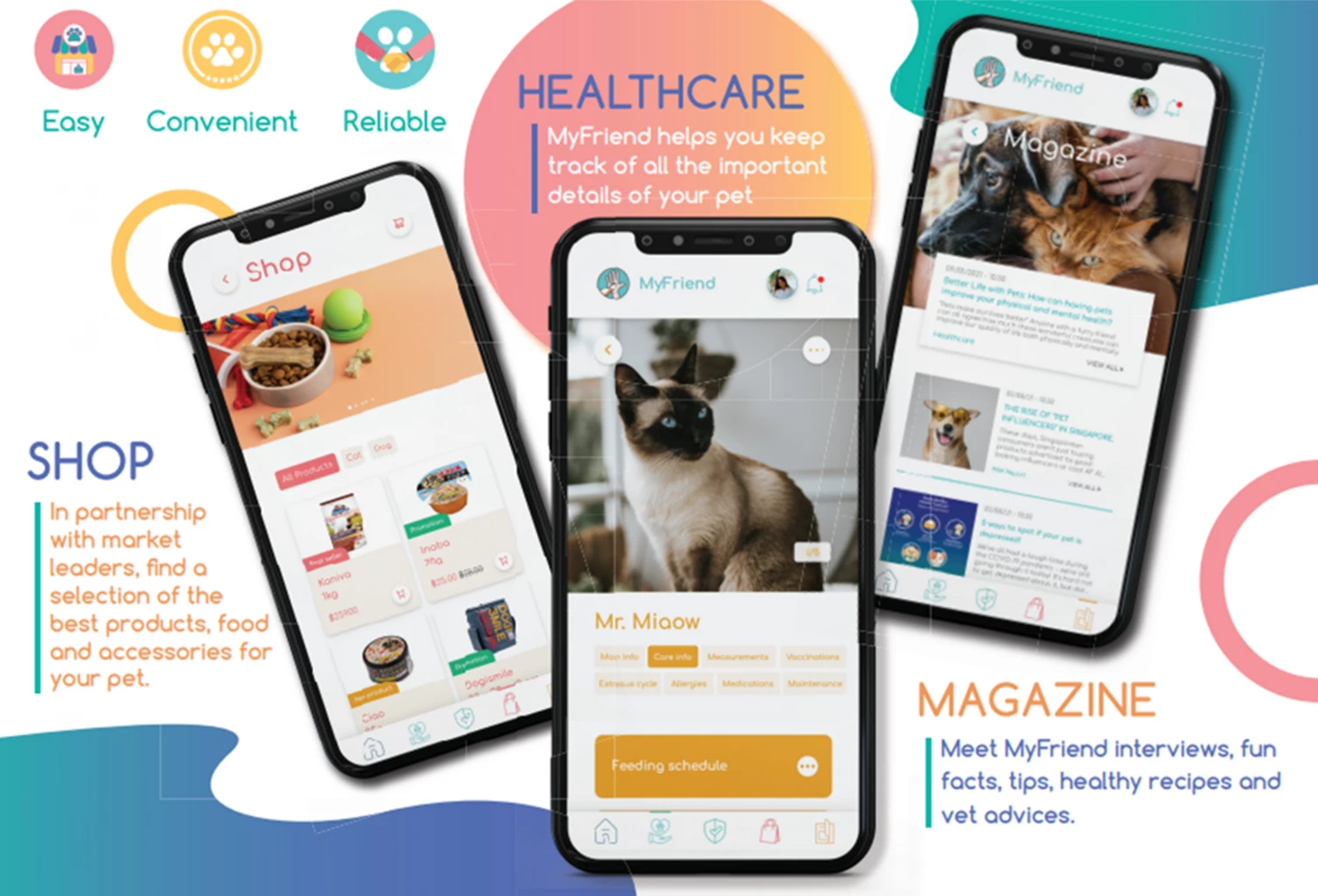 The bilingual (English/Thai) app offers pet parents an all-in-one service that allows them to voice their opinions, participate in discussions and share the latest trends. Pet parents can also "shop" for treats on the app and within this month, the app is expected to launch a pet-insurance scheme.
Pet alerts and pet hotel bookings will be launched next month, and other exciting pet solutions will be launched before yearend.
Call (02) 123 8744 or email info@myfriendapp.com, or download the app from the App Store and Google Play.