February 20, 2023
JAKARTA – Keke Kananta, head of artist and repertoire (A&R) at Sony Music Entertainment Indonesia, kicked off the year 2023 with a jolly start. One of his newer artists, the 19-year-old Aruma, managed to break through the upper echelon of Spotify's Indonesia Top 50 chart with her debut single "Muak" (Fed Up). It was not just Aruma. The label's recent recruits, such as Meiska and Raissa Ramadhani, have also started gaining traction.
Keke later concluded that as the Indonesian music industry entered the post-pandemic era, music audiences started craving new voices. However, with the new generation and new pool of talents, he concurred that his most significant task was still yet to come.
"Now the [music industry] is content-driven, which translates to data-driven. As an A&R, I have to be able to examine the data. If I relied on my sense of music alone, I would fall behind," he told The Jakarta Post on Feb. 3.
Time for 'regeneration'
Keke equipped himself with a few insightful discoveries as he embarked on the new year. Case in point, he discerned how local music audiences had stopped "idolizing the idol" but instead started "idolizing the song." This shift, he found, resulted in audiences opening themselves up to the works of the more unfamiliar names.
"The emergence of these new artists, I think, painted a color that might lead to regeneration," he deduced.
Unlike the past decades, there is a talent shortage to scout in the present era. Younger people have become more active in showcasing their chops, uploading song covers on YouTube or self-releasing an original repertoire on Spotify.
Keke later found the red thread among these aspiring musicians. "They already know what they want [as a musician], their character and vision. So, as an A&R, in terms of scouting, I would try to match them with what my label needs," he said.
Sevri Hadis, head of A&R at Hits Records, also witnessed how music audiences had finally taken notice of newer talents. An example is Awdella, whose song "Tertawan Hati" (Heart Captivity) has managed to break through the charts in the past month.
Among music labels in Indonesia, Hits Records is commonly known for recruiting talents whose breakthrough came from televised talent competition programs such as Indonesian Idol and X Factor Indonesia. Awdella, an Idol alumnus, made a case for how such programs still provided a good pool of new talents.
"So far, public interest in such talent programs is still great. Also, looking at some of our signees and their corresponding releases, the result has been pretty good," he told the Post on Feb. 2.
Moreover, Sevri opined that talent competition programs helped give "an easier start" for potential label signees.
"[Because] the grooming process and the talent exposure had already taken place there," he added.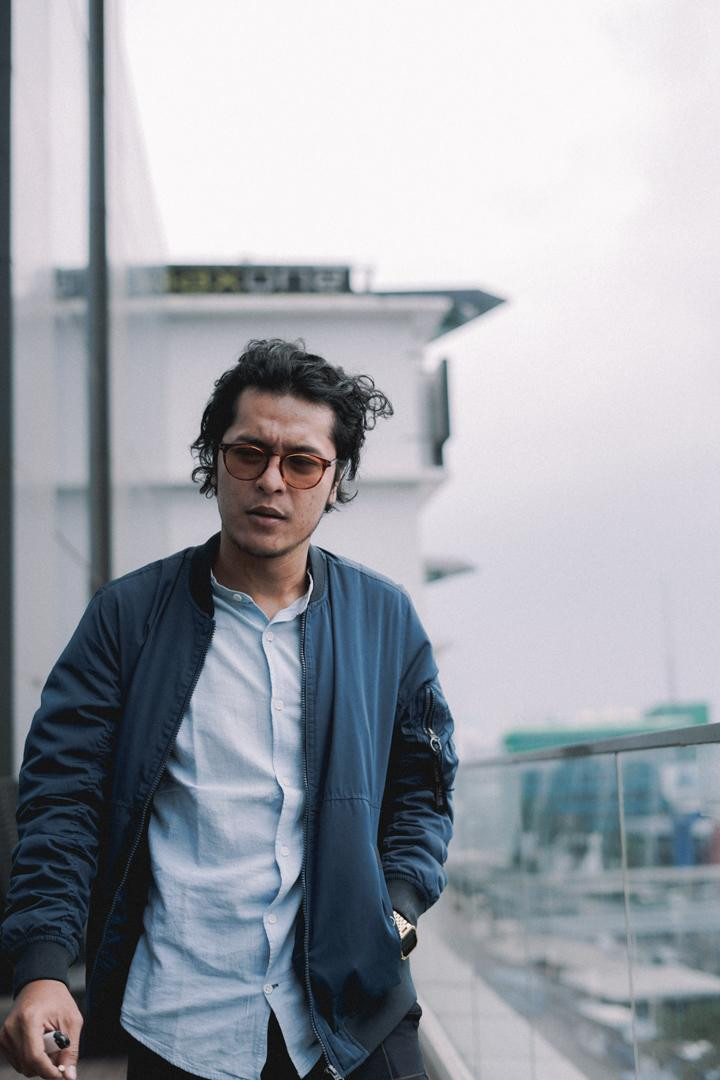 New stories: Sevri Hadis, head of A&R at Hits Records, observes how current music audiences resonate better with singer-songwriters. (Courtesy of Sevri Hadis) (Archive/Courtesy of Sevri Hadis)
An 'original' voice
Sevri might have a massive pool of prospective artists to choose from, but as talent competition programs churn out more alumni, proper curation has become more essential than ever. Unfortunately, not all alumni have what it takes.
"We're looking for the artist's potential. Sorry to say, but there's no guarantee that the winner and the runner-up possess a bigger potential than the others. An example is Mahalini, who placed fifth [on Idol]," he explained, whose new song "Sial" (Damn) reached the apex of both Spotify's Indonesia Top 50 and Apple Music Indonesia Top 100 charts this month.
When it comes to the current industry trends, Sevri came up with his observation: Singer-songwriters, in contrast to singers, seem to be more "relatable" to audiences. Both "Tertawan Hati" and "Sial" were co-written by the artist.
"What's most important [now] is how much the talent is interested in performing. And then, whether they can write their songs," he underscored.
Major labels are not the only ones who started making their moves. Redrose Records, an indie label founded by Isyana Sarasvati and Sarah Kasenda, is also ready to add fresh voices to its repertoire this year.
While Sevri is interested in continuing his label's pop streak, Sarah is more focused on the authenticity any potential label signee might bring to the table.
"Our dream is to create original talents whose work is authentic and possesses a bold character," Sarah, on behalf of Redrose Records, told the Post on Feb. 4. "We don't limit ourselves with market trends and stuff as long as they can make music from their hearts and they can be truthful in their music. Having a big dream and strong passion for their music, that's what we're looking for."
Sarah also commended how aspiring artists were "getting braver" in their musicianship.
"We're hoping we can create talents with a signature trademark. Talents with bold, strong and deep characters," she added.
No artist is an island
Bold and confident talents might seem ideal, but there is always a downside. The biggest one being how the prospective artist might think there is no merit in signing to a label in the first place, especially considering how recent technological advancements might allow them to release their music independently.
"At the end of the day, the challenge, based on my experience, is how the talents don't completely trust the label, thinking that they can do things by themselves," said Sevri.
"There's this stigma that when they join a label, they will be constricted," Sarah explained. "That they might be unable to make music wittingly."
Ultimately, however, Sarah believed that even in this modern era, a musician could not carry on alone.
"Every musician and every creator still needs support," she asserted. "They still need supporters. A team and such."
"A label is more than just an investor," remarked Sevri.
Last but not least, the debutantes should be able to stand toe-to-toe with the existing artists and vice versa. Keke advised the already-popular names, especially the ones who made it big during the pandemic era, not to be overly self-confident.
"They should not feel wary, but they should appreciate what is going on now with the new artists," said Keke. "They shouldn't feel too comfortable with being at the top and having multiple hit songs. Because they would certainly be replaceable."