August 11, 2023
BANGKOK – Most people nowadays are looking for natural treatments that will keep them looking young, which is why the new non-invasive, skin-tightening treatment – "ultherapy" – is gaining so much popularity.
Ultherapy tightens the skin of the face and neck through the use of ultrasound. Under this treatment, controlled ultrasound waves are released at precise depths under the skin to stimulate collagen production, thereby promoting tightness. This treatment results in natural-looking youthful skin that can last for up to one year.
To cash in on the treatment's popularity in Thailand, Merz Aesthetics, manufacturer and distributor of ultherapy equipment, has been partnering with beauty clinics here for the past eight years.
Founded in 1908 as a family firm in Frankfurt, Germany, Merz Aesthetics has also been building its presence in Thailand through large-scale expos. The latest was the "Merz Aesthetics Expo: Haus of Confidence" held at Bangkok's Siam Paragon from August 3 to 7.
"Ultherapy is one of the most effective, non-invasive methods to rejuvenate the skin," says Dr Dissapong Panithaporn from the Demis Clinic, a Merz Aesthetics partner.
"Nowadays, we have a fresh resolve to fight ageing without getting wounds or injury [from cosmetic surgery].
"However, people should beware that there are plenty of clinics in the market offering fake ultherapy treatments. Usually, customers cannot tell the difference.
"Hence, if you are thinking about getting ultherapy, check to see if the clinic's name is listed on the www.merzclubthailand.com website," he said.
The doctor said people can start undergoing ultherapy treatments from a young age like their 20s or 30s to lock in the youthful look. Then, he said, this youthful, dewy, smooth, firm look can be maintained with one ultherapy session per year.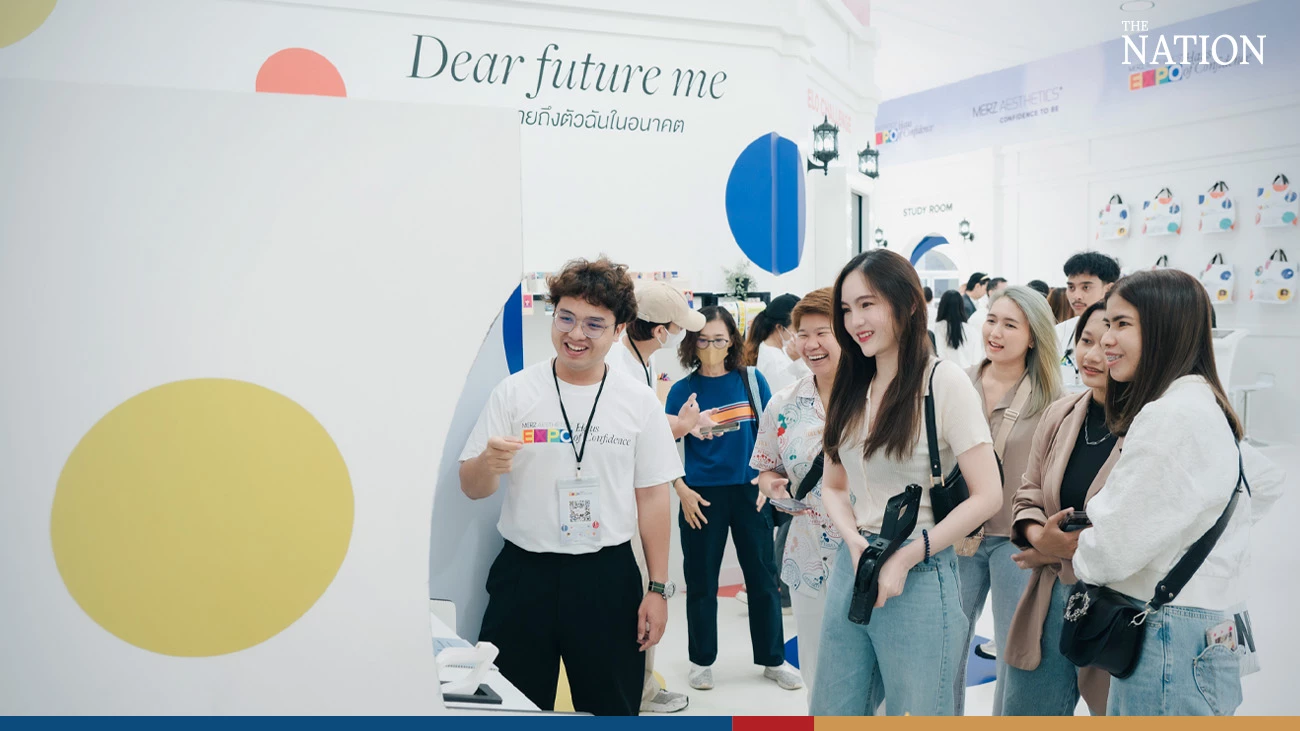 "Compared to other skin-tightening techniques, ultherapy stands out due to its credibility, safety and precise targeting of treatment areas," Dissapong said. "Real-time visualisation of skin layers and the ability to choose the exact depth for treatment contribute to its popularity and safety."