June 26, 2023
BANGKOK – Former Democrat Party leader Abhisit Vejjajiva said party members must first agree on a new direction and then work towards it with unity if they want to revive the golden days of Thailand's oldest political party.
The party is now disintegrating, he admitted on Saturday.
It suffered two humiliating defeats in the last two elections: first in 2019 and then again on May 14 of this year.
In both elections, it was wiped out of one of its former strongholds: Bangkok.
"Let me be straight. Without unity, no one will be able to revive the party," Abhisit said. "So, all sides concerned must reach a common stand about the direction the party should take."
Abhisit was commenting on the party's leadership election, which will be held on July 9 after Jurin Laksanawisit stepped down to take responsibility for the Democrat's defeat on May 14, when the party lost half of its seats.
It elected a mere 25 MPs – 22 constituency and three party-list seats – compared to 53 in the 2019 election.
Ahisit was Jurin's predecessor.
Abhisit himself stepped down to take responsibility for a rout in the 2019 election, when the number of Democrat MPs elected fell from 159 in 2011.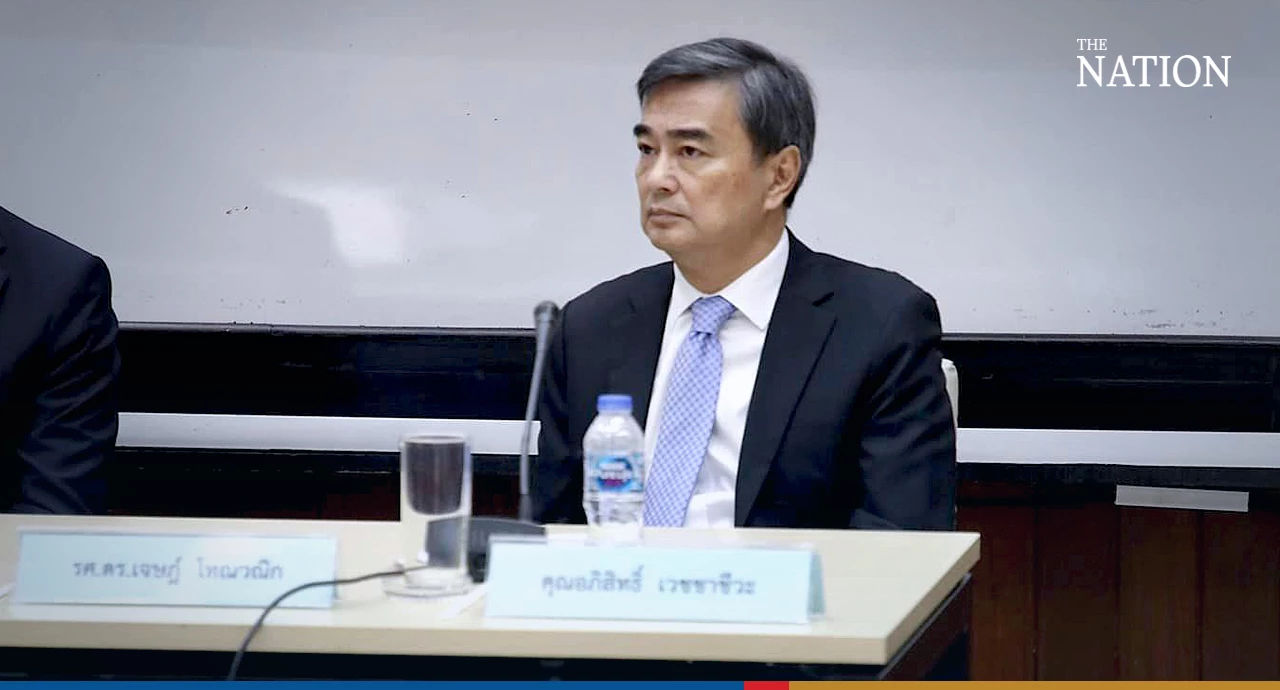 Abhisit also resigned as an MP to avoid having to vote to elect General Prayut Chan-o-cha as the prime minister at that time, but he has remained an ordinary member of the party.
"It's not easy to revive the party. I believe some party members will see our problems in the same way. To move forward, we must have unity and we must stay on the path of the party's original ideals," Abhisit said.
"We must create a political stand to revive the party based on [ideals]. I would like the newly-elected MPs and caretaker executive board of the party to help create unity."
Abhisit said the Democrats must reach a clear decision on the party's direction before the party can elect a new leader.
"If the party walks on that agreed-upon path , it will have a chance to revive," Abhisit said.
He said the task of regaining the party's popularity is the responsibility of its 25 MPs.
"I would like the Democrats to stop talking about individuals contesting the party's leadership because the party now needs solidarity and clear political direction," Abhisit added.
The last election saw the Democrats elect the fewest number of MPs in its history. When the party contested its first election in 1957, it won 31 House seats.
During its golden days, it elected 114 out of 279 MPs in 1976, 123 out of 393 MPs in 1996, 128 out of 500 in 2001, 165 out of 480 in 2007, and 159 out of 500 MPs in 2011.