March 22, 2023
BANGKOK – Democrat Party leader Jurin Laksanawisit confirmed on Tuesday that his two predecessors, Banyat Bantadtan and Abhisit Vejjajiva, would help with the party's campaign for the upcoming election although they themselves would not contest for a House seat.
Jurin said Chuan Leekpai would be the only former Democrat leader, who would seek re-election as a party-list MP.
Jurin said he had held discussions with the three senior former leaders and all of them had pledged they would support the party's election campaigns in the the best way possible.
"Khun Abhisit is still a party member who is willing to help with the party's campaign, but he will not contest for a House seat," Jurin said.
Jurin succeeded Abhisit as the party leader after Abhisit stepped down to take responsibility for the humiliating defeat of Thailand's oldest political party in the 2019 election.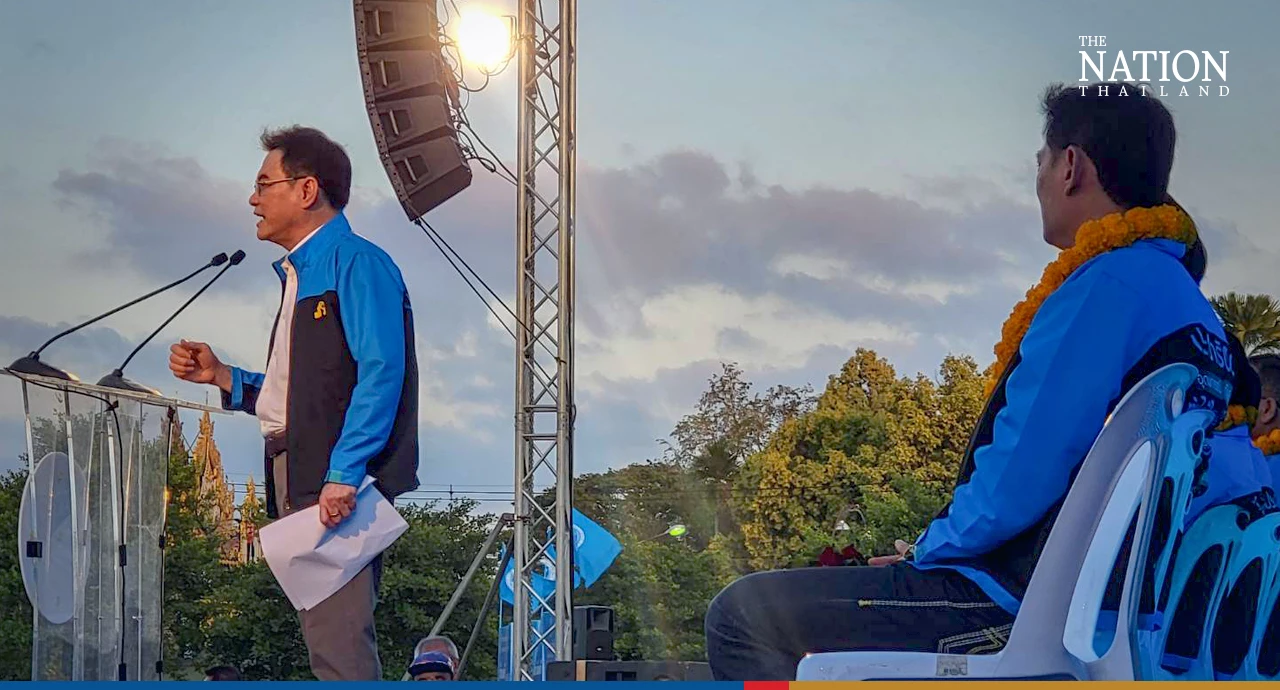 During a televised forum, Abhisit was asked whether he would support former coup leader General Prayut Chan-o-cha for prime minister following the 2019 poll. Abhisit replied "No", although he realised that Prayut was then very popular for restoring peace and order to the country. Abhisit's strong democratic stand was seen as the reason for the Democrats being wiped out from Bangkok, their traditional stronghold.
Seen as a man of principle, Abhisit also quit his House seat because he could not force himself to vote for Prayut as the prime minister in line with his party's resolution. He has been keeping a low profile as a party member.
Observers said Jurin lacked charisma to lead the party. Under his leadership, many Democrats bolted the party, including Korn Chatikavanij, Witthaya Kaewparadai, Thavorn Senneam and Pirapan Salirathavibhaga.
Jurin said he was not aware of Chuan wanting to retire from politics. To the contrary, Chuan had informed him that he wanted to contest as a party-list candidate.
On Monday, Chuan declared he would not accept the post of House speaker again after the next election.
Jurin added that the Democrat Party is now ready to field candidates in 400 constituencies nationwide and submit the full list of 100 candidates for the popular vote election.