June 23, 2023
BANGKOK – Bangkok Metropolitan Administration (BMA) is piloting the use of CCTV surveillance to prevent motorcyclists from riding on footpaths in a bid to ensure compliance with traffic laws and promote road safety.
The project was officially launched on Wednesday during a press conference by Governor Chadchart Sittipunt at City Hall 1 in Phra Nakhon district.
Also joining the governor were his deputy Wisanu Subsompon and advisor Pol General Adit Ngamjitsuksri.
Chadchart said the city has set up a CCTV network controlled by artificial intelligence (AI) to help city officials enforce traffic discipline among motorcyclists who ride on footpaths, jeopardising the safety of pedestrians.
"Using human officials alone to monitor and enforce the laws has resulted in conflicts with motorists and a lack of transparency," he said. "For that reason, we are using CCTV to record the evidence. AI technology will help identify the owners of vehicles from our database and issue the fine accordingly."
According to traffic laws, using a vehicle on a footpath is punishable by a maximum fine of 2,000 baht.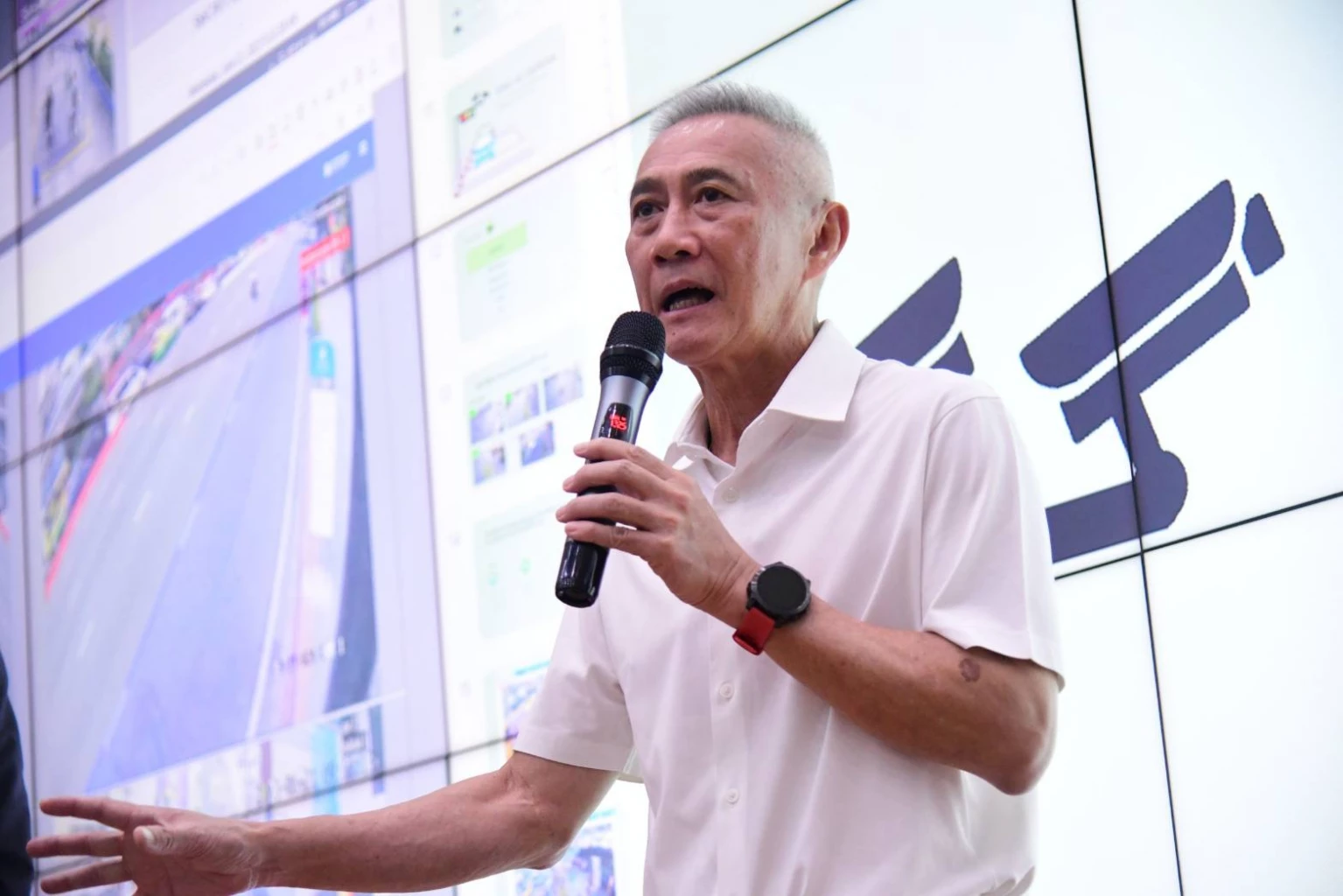 Governor's advisor Adit further explained that the CCTV system will use AI to read the licence plate from video footage and match it with the database of the Department of Land Transport, before forwarding the information on the vehicle owner to BMA's City Law Enforcement Department.
The department then will issue a notice to the owner's address, instructing him/her to pay the fine at the district office. A second notice will be issued after 15 days have passed if the fine has not been paid, he added.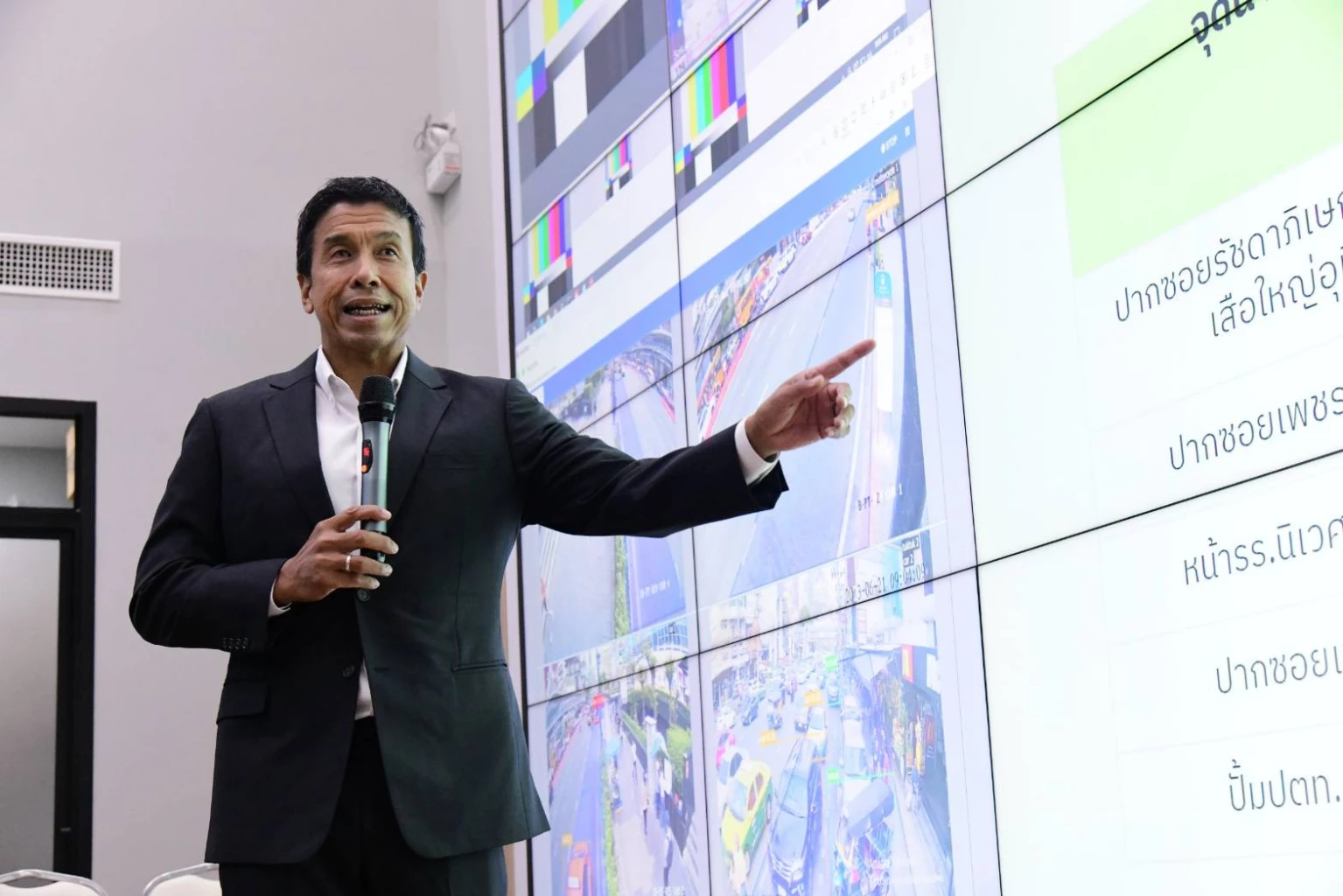 In the pilot phase, AI-enhanced cameras have been installed at five locations and have been used in runs since June 12.
The system has detected motorcyclists violating the law by riding on footpaths as follows:
1. Soi Ratchadaphisek 36 (Sua Yai Utis), 2,921 incidents
2. Soi Phetkasem 28, 1,338 incidents
3. In front of Niwet Warin School, 619 incidents
4. Soi Phetchaburi 9, 49 incidents
5. In front of PTT service station, Theparak Rd,19 incidents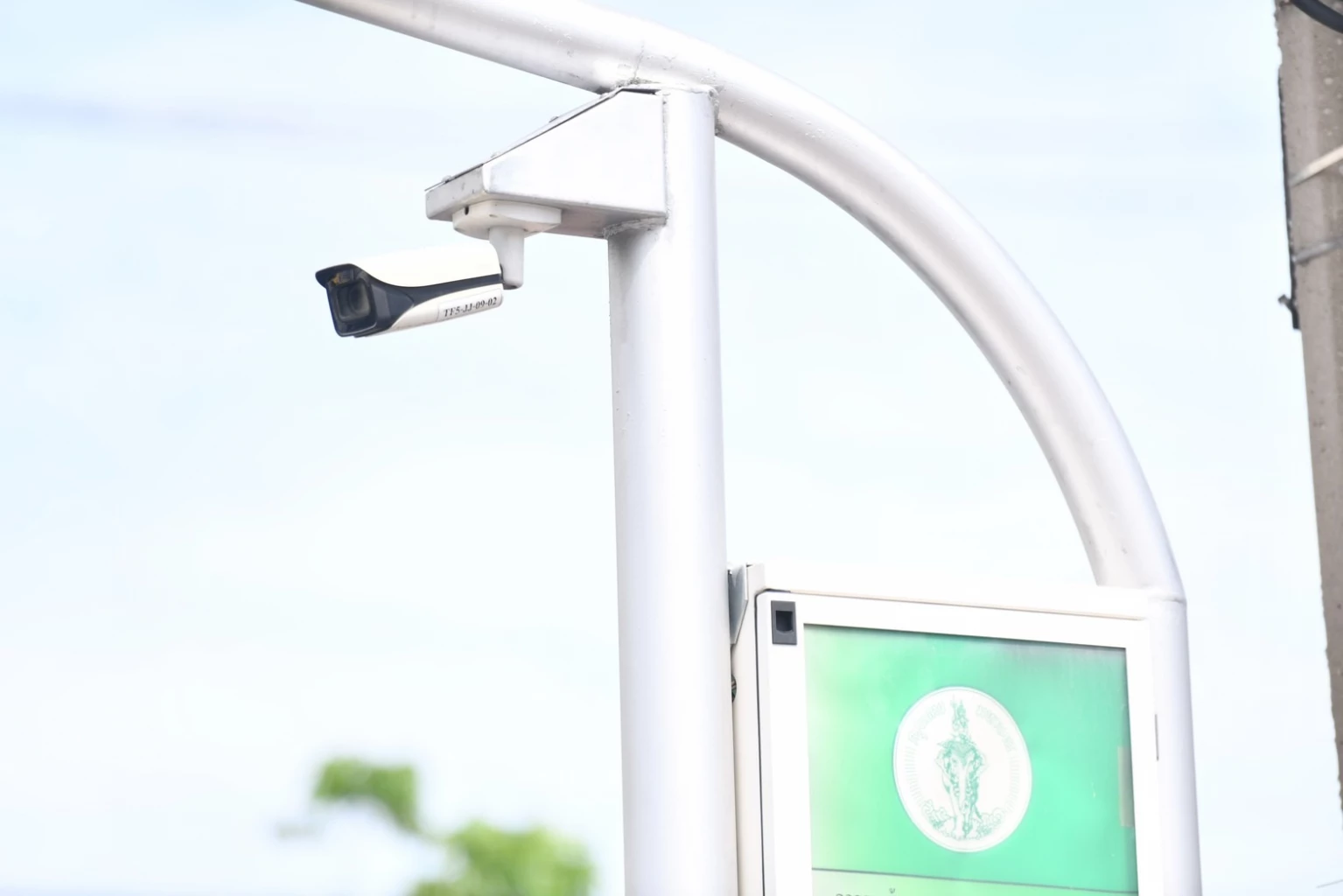 "CCTV cameras are capable of 24/7 surveillance without human supervision. Their operation is also fully traceable from the database to ensure transparency of the legal procedures," said Chadchart. "We plan to install more cameras in 100 locations across the city soon."
Chadchart added that the AI can also detect if the violators are motorcycle taxis, delivery riders, or members of the public. This will enable the city to issue warnings to delivery companies or taxi group leaders that their members have violated the laws.
"We are trying to improve on existing infrastructure to minimise additional investment. The city already has a CCTV platform in several areas, so we can just add the AI software and integrate it with the central network," Chadchart said.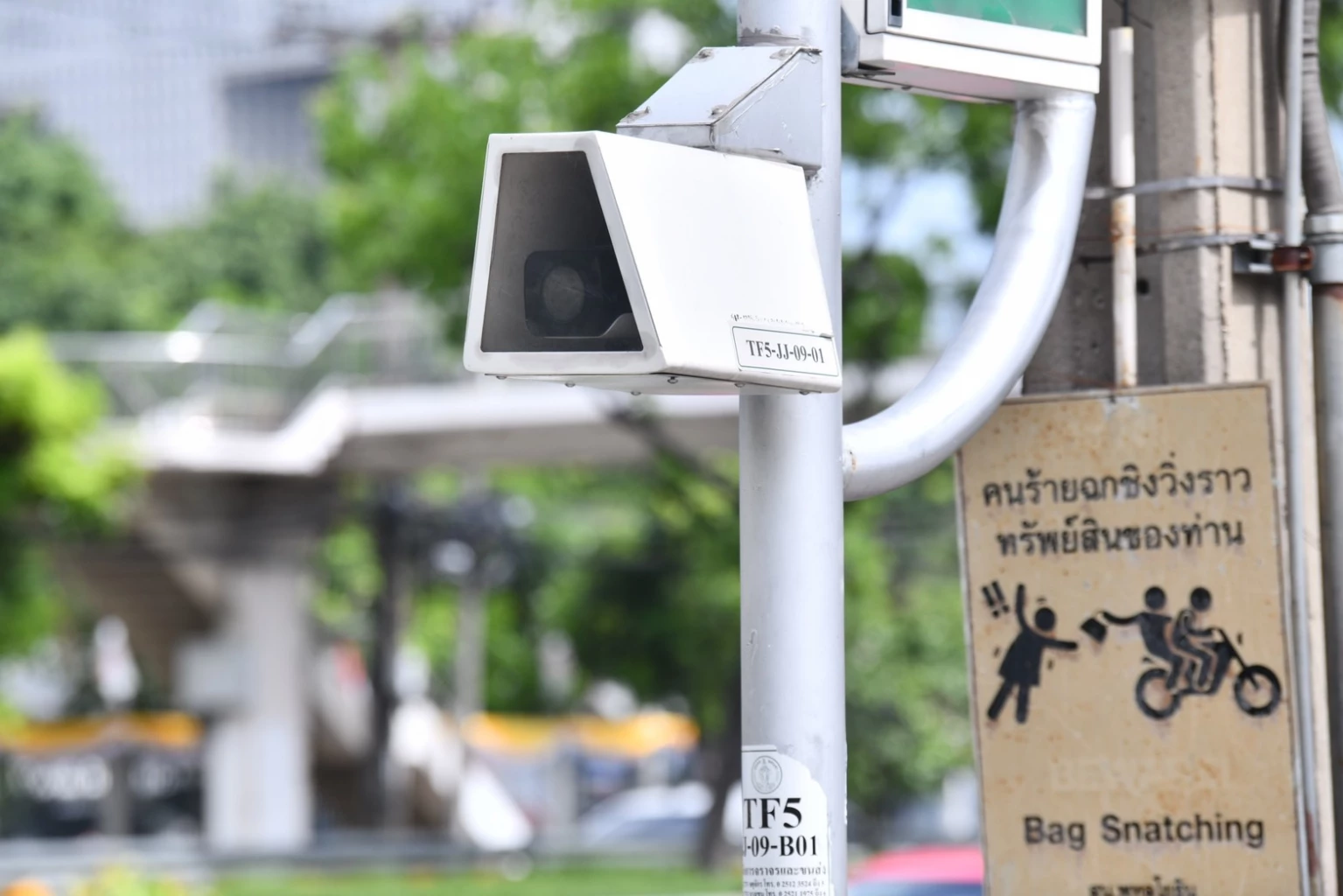 The governor added that this year the BMA also plans to use CCTV to control traffic lights in 500 locations that are still using a scheduled control system, which lacks flexibility.
"Using CCTV cameras, officials can monitor the roads in real time and adjust traffic lights according to the number of vehicles during specific periods, such as rush hours or weekends, to ensure a continuous flow of traffic and maximise the use of road surface," he said.
The governor added that other measures to be implemented by the BMA to reduce traffic violations include adding more U-turn points for motorcyclists to eliminate the need to use footpaths to travel against the traffic flow, as well as building a connecting path between sois so motorcyclists do not have to use the main road.
"CCTV and AI are like the city's magic eyes, watching all motorists from everywhere at all times," Chadchart warned. "Please adhere to traffic laws and stop using footpaths as a shortcut. You will be fined and the violation could affect your career too."