July 4, 2023
BANGKOK – Pride Month may have officially ended on Friday but an inspiring speech from Bangkok Governor Chadchart Sittipunt could help its spirit of inclusivity and its celebration of diversity continue.
"I don't want the Pride Month activities to stop … I would like to see that we have Pride every month, every week, every day, every hour, every minute, and every second," Chadchart said in an opening speech for a celebration of Pride in the heart of Bangkok.
"We should have pride in our DNA and in our daily life and in our spirit," Chadchart said before the start of a parade that was part of the "This is Pride of Siam 2023" event.
The parade was held on Siam Square Walking Street.
The Bangkok Metropolitan Administration (BMA) and its partners in the public and private sectors united to organise the event marking the end of Bangkok's largest month-long celebration of sexual and gender diversity in its history.
Chadchart thanked all of the BMA's partners for their support throughout the month of June, singling out one in particular: "I would like to especially thank the Justice Ministry."
BMA deputy governor Sanon Wangsrangboon, senior BMA officials, entertainers, social media influencers, and the general public joined Friday's event.
Sanon said Pride celebrations would continue, with more movies and music festivals to promote acceptance of the city's LGBTQ+ community.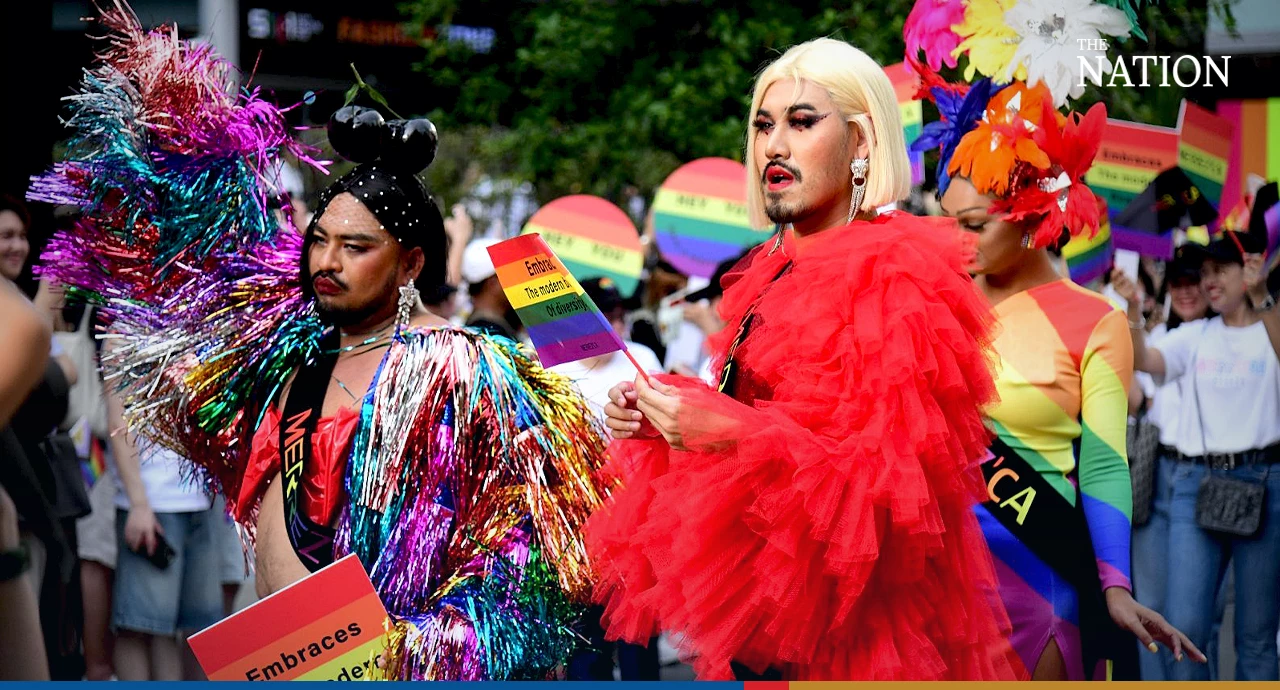 Pride Month also opens a space for members of the community to express themselves and push for equal rights, he said.
The goal of the "This Is Pride of Siam 2023" event is to promote the acceptance of gender diversity, Sanon added.
Artists led seminars, and movies with LGBTQ+ themes were screened.
The films were selected by the Thai Film Archive.
The Rainbow Sky Association of Thailand also held an exhibition on the history of pride and gender diversity in movies and television shows. The association, which has been promoting LGBTQ+ rights in Thailand for decades, also held what it referred to as a "human library".
This allowed people of different sexual orientations and genders to meet in person to build solidarity among city residents one relationship at a time.
Free medical checkups, including lab tests, were offerred and activities to promote gender equality via art and sex education took place.