May 30, 2023
DHAKA – Dengue infections are spreading rapidly, with the number of patients increasing fivefold in the first five months of this year compared to the same period last year.
"As of now, there have been 1,700 cases of dengue reported in the country, five times the number of cases reported in the same period last year," said Health Minister Zahid Maleque at a press briefing at the Secretariat yesterday afternoon.
"Doctors and nurses have been trained on how to identify and treat dengue cases. Meanwhile, the survey on dengue is ongoing, and reports are being submitted to two city corporations," the minister added.
"Separate wards and beds have been set up at hospitals across the country for the treatment of dengue patients," he also added.
The health minister urged everyone to keep their surroundings clean and seek immediate medical attention if they become infected.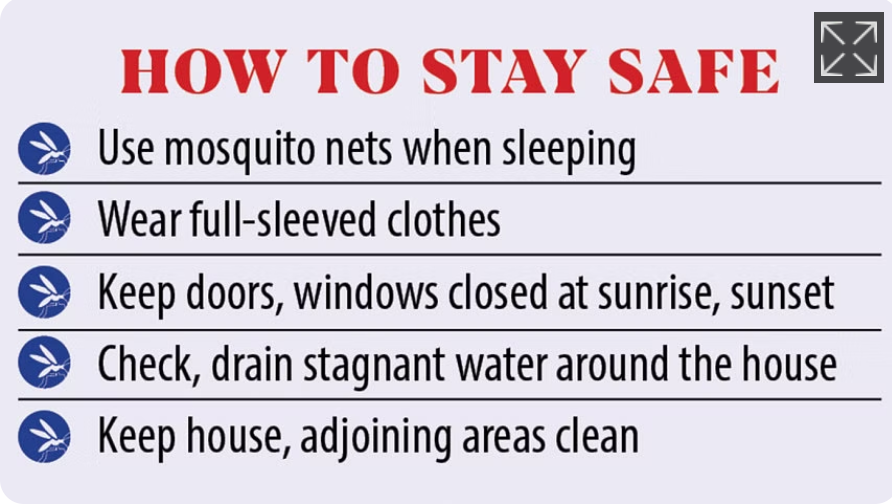 Last year, 310 people were hospitalised with dengue fever between January 1 and May 28, according to the Directorate General of Health Services (DGHS).
This year, the total number of dengue cases reached 1,843, with at least 72 new patients being hospitalised in the last 24 hours till yesterday morning.
There are 226 patients who are still being treated for dengue, and 13 people have died from the infection this year.
So far, 1,604 people who were hospitalised with dengue have been discharged.
In an effort to control the spread of Aedes mosquitoes, Dhaka North City Corporation (DNCC) began a week-long anti-mosquito drive yesterday.
DNCC Chief Executive Officer Selim Reza inaugurated the programme at Justice Shahabuddin Ahmed Park in Gulshan.
He said, "Under the direction of Mayor Atiqul Islam, we have taken a number of steps to prepare for the rainy season. These steps will continue in every ward of the DNCC.
"Side by side, an extensive mass awareness-raising campaign would also be led by DNCC mosquito workers along with members of Bangladesh Scout and Bangladesh National Cadet Corps from Tuesday."
The official also said the city corporation cannot control the dengue menace alone and that everyone's awareness is important.
"We ourselves help to breed Aedes larvae by storing water on the roof of our houses or in rooftop gardens. The city corporation workers cannot destroy all the breeding grounds, so it is necessary to have a social movement against dengue."
"In addition to the campaigns, the city corporation magistrates will remain active in the field and will take legal action if they find Aedes mosquito larvae."