December 14, 2022
BANGKOK – A man wearing a wig and a bikini was caught on CCTV trying to break into a construction material shop in Chiang Mai's Saraphi district on Monday evening.
The unidentified shop owner showed the footage to reporters to warn other shops of burglars who wear various disguises in a bid to escape the long arm of the law.
In this case, he said, the burglar had dressed as a woman, wearing a long wig and a two-piece swimsuit.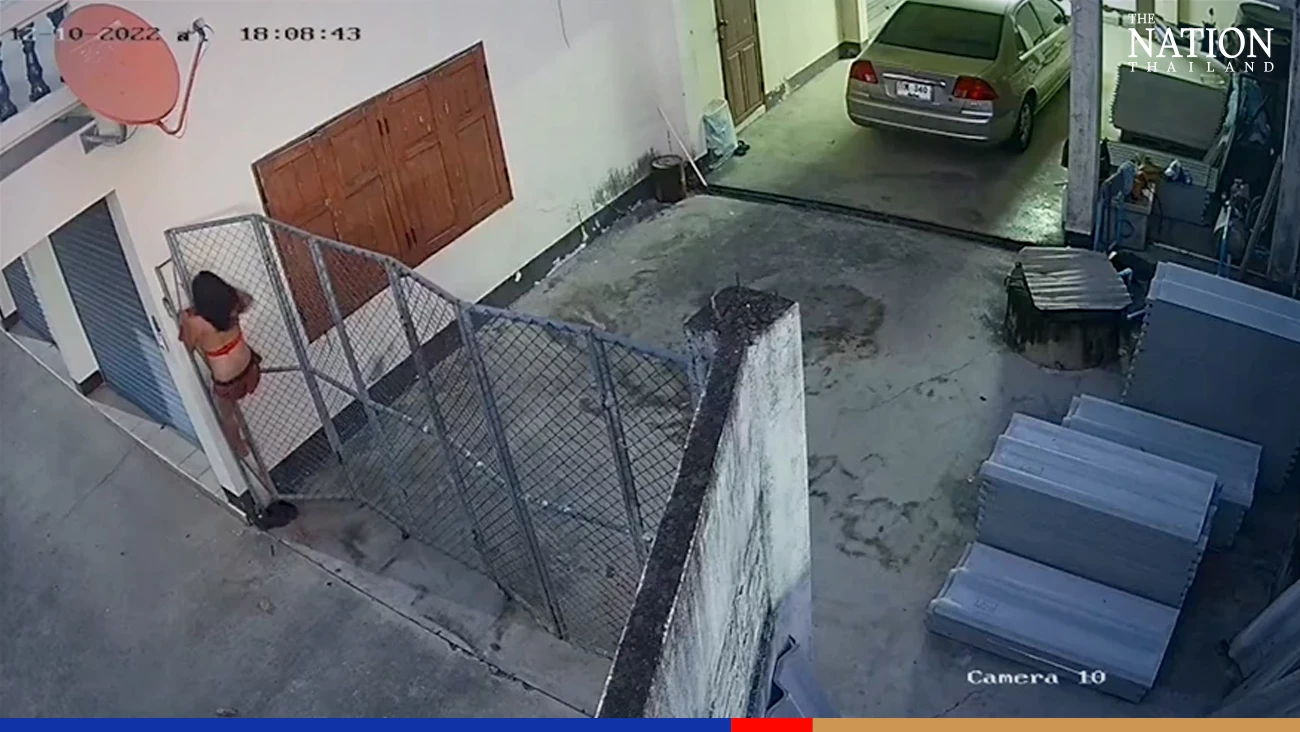 The clip shows the scantily clad intruder climbing over a chain-link fence into the compound at the back of the shop at about 6pm Monday.
The man managed to prise open a door and windows but his entry was blocked by iron grills.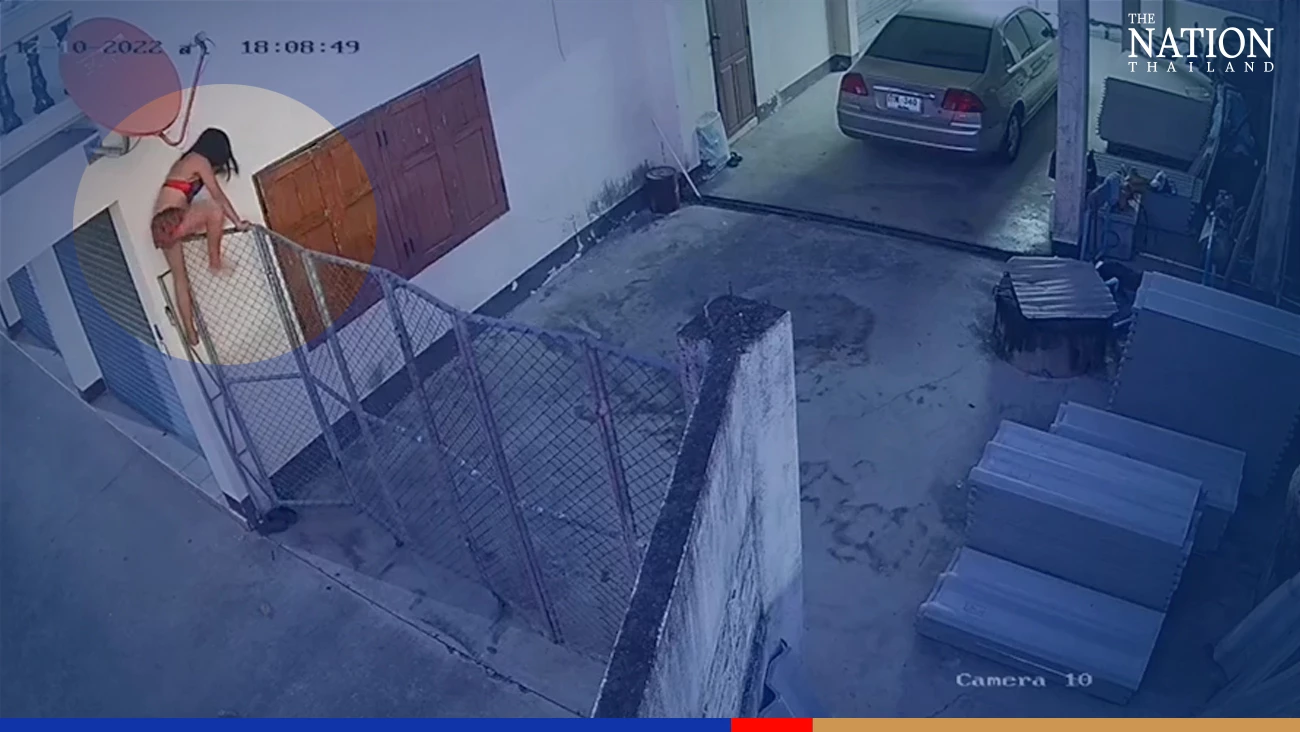 He inadvertently paraded in front of the camera for several minutes before climbing back out of the compound empty-handed.