November 8, 2022
BANGKOK – Hundreds of tourists climbed Doi Mon Mak mountain in Chiang Mai's Mae Chaem early on Sunday to witness the natural wonder that cloaks the forests of this northern district every cold season.
Crowds gathered at the summit of the 1,100-metre peak to watch the sunrise break through a sea of fog on the horizon. The panoramic view also revealed the iconic Doi Inthanon, Thailand's tallest mountain, soaring 2,565 metres high.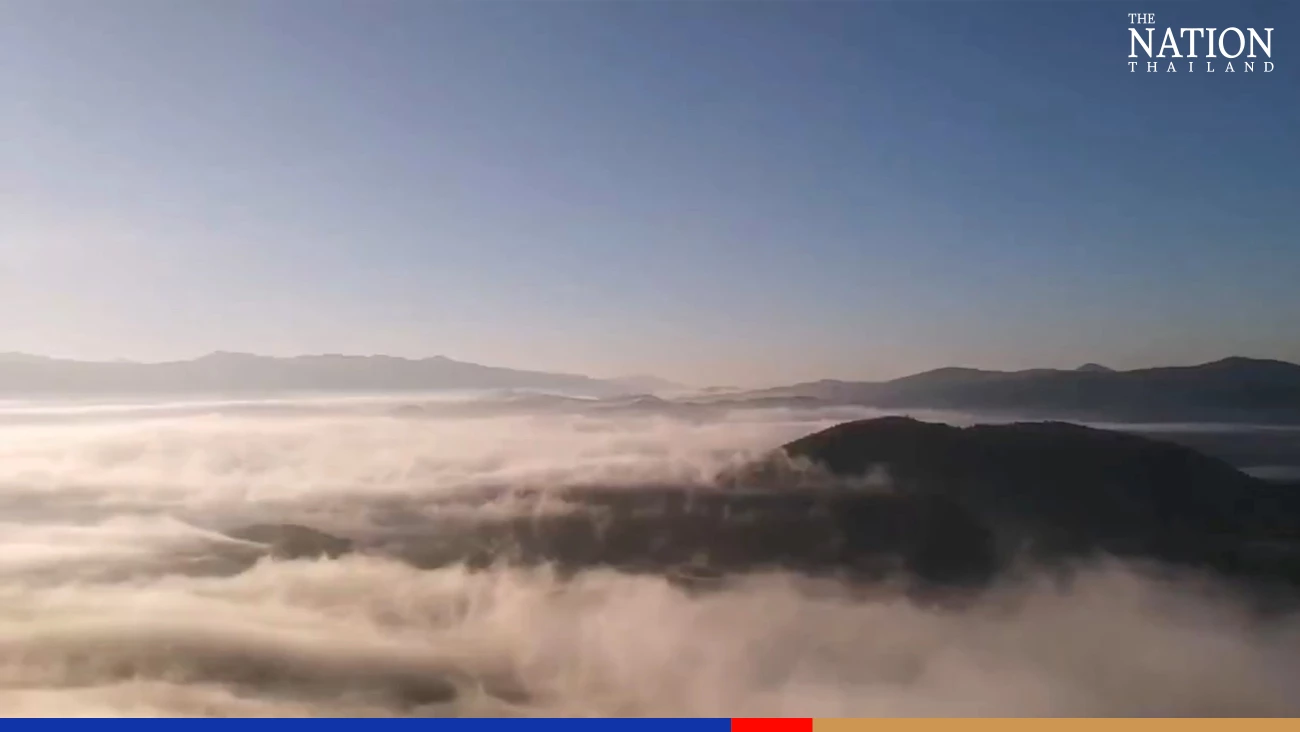 Doi Mon Mak is in Tha Pha subdistrict, about 120 kilometres from downtown Chiang Mai. It was opened for tourists in 2019 as a new viewpoint in the northern province, offering unobstructed 360-degree views of the sea of fog, and has become increasingly popular despite the pandemic.
Last year Doi Mon Mak opened a campsite so visitors could spend the night and witness the sunrise early next day. The campsite, which is about 300 metres from the viewpoint, also features rental cabins.
Doi Mon Mak expects to see more visitors over the coming months, as Thais like the cool New Year temperatures and the Covid-19 situation is improving, said Mae Chaem district chief Phatthanan Phithakham.
Hotels and resorts in Mae Chaem have opened for the upcoming high season after being closed for more than two years during the pandemic, she said.
The district is also planning to build and upgrade tourism facilities at Doi Mon Mak, including roads leading to nature treks, car parks and campsite expansion to attract visitors all year round.