June 3, 2022
JAKARTA – At COP26 last month, Indonesia pledged to reduce its carbon footprint and as G-20 host next year, it has made sustainable development a key focus.
The Straits Times reports on how Indonesia, the world's largest palm oil producer and thermal coal exporter, plans to meet its green energy goals.
Jakarta charges ahead with green agenda despite coal lobby
Sitting on the Equator and home to nearly 130 active volcanoes and hundreds of rivers, Indonesia is a goldmine of renewable energy – but much of it is untapped.
Renewables make up only a small share of its energy mix, or 11.2 per cent as at last year, comprising hydropower, geothermal, biofuel, biogas as well as solar and wind.
With climate-related disasters wreaking havoc and renewables emerging as a future driver of economic growth, Indonesia has scaled up its green energy plans.
Sumatra hydropower plant will bring steady power supply to many
The most popular dish at Silalahi restaurant in Aekpaoeng, in North Sumatra, is napinadar – grilled chicken smothered in its own blood, spiced with andaliman, ginger and garlic before being cooked.
Business is brisk but restaurant owner Santa Simanjuntak has a problem with power supply.
She and many others in this part of the Indonesian province cannot get enough of it as supplies for everyone are capped.
Pioneer solar power project paves way for Indonesia's push into renewables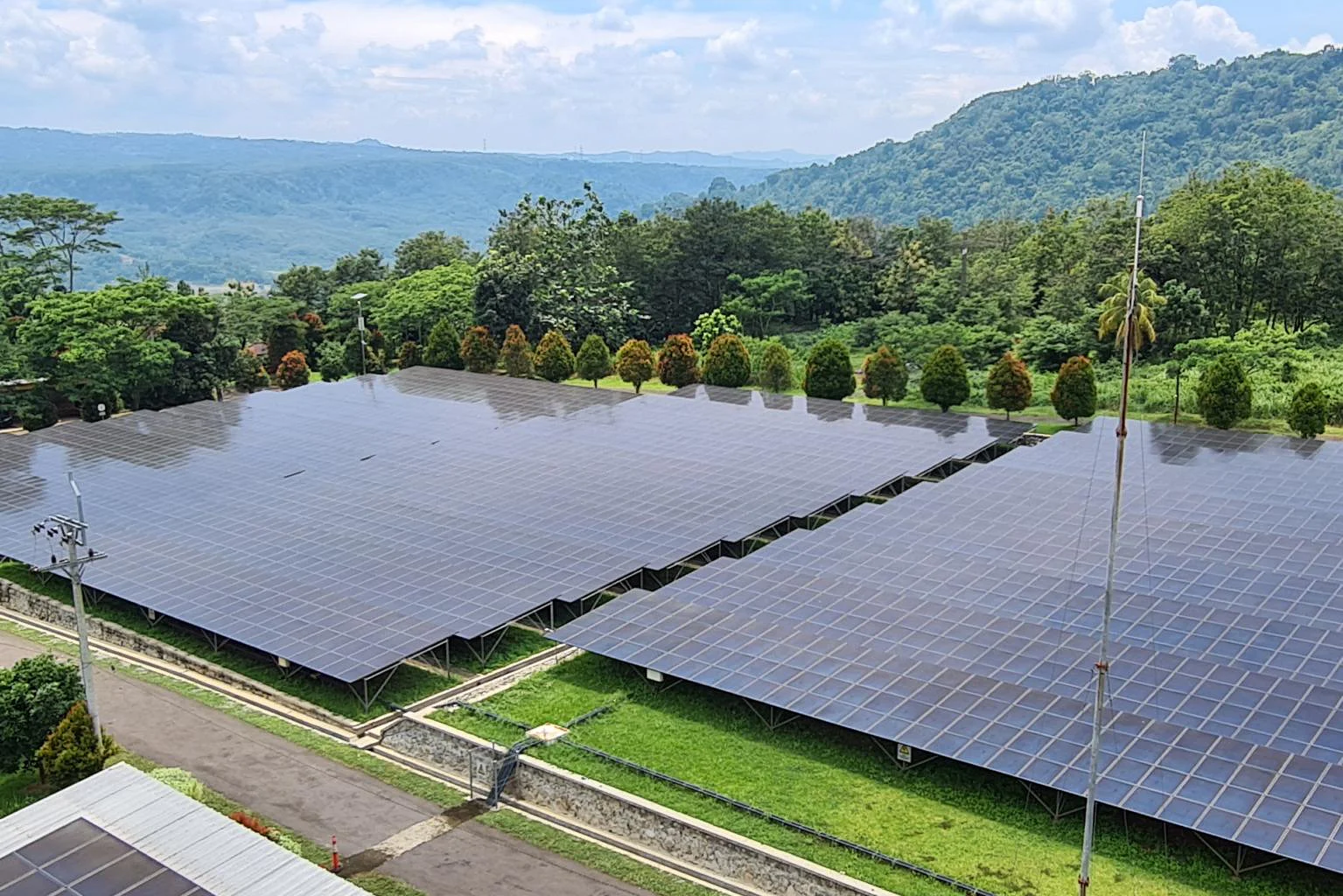 Construction is underway for South-east Asia's biggest floating solar power plant in Cirata dam in Indonesia's West Java province.
When completed, the plant will cover some 200ha, an area over twice the size of Singapore's Botanic Gardens.
The most challenging task is to erect a buoyant structure in the vast body of water which spreads over 6,000ha. The solar panels will be installed in an area where the depth can plummet to 80m.