February 13, 2023
BANGKOK – "I want people who abuse their families and loved ones, as well as those who are unfaithful to their wives, to pay attention to this journey," Suthep "Maew" Promjit said.
As of Saturday, he had covered 1,100 kilometres of his journey and arrived in Trang with his friend Niwat Thongwithi, 50, who has been accompanying him on a "saleng".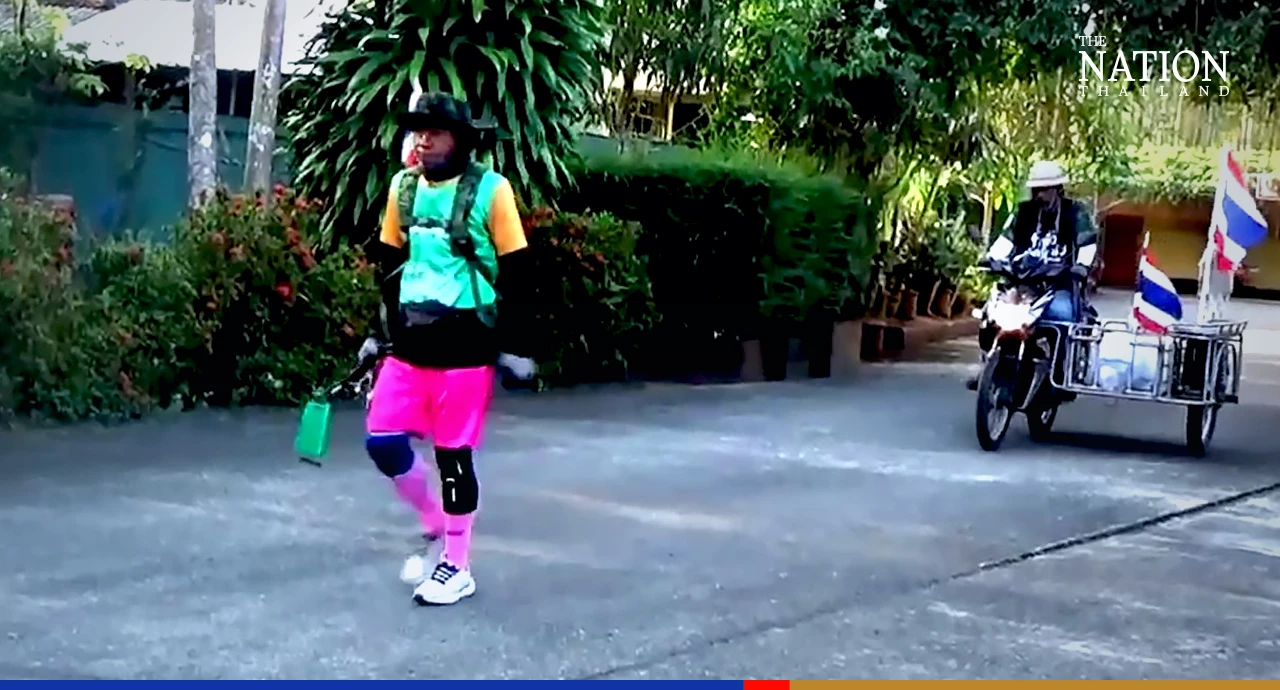 Suthep is about 100km from his girlfriend Thanapa Khiaw-on's home in Satun's Thung Wa district and expects to get there by Tuesday.
He met his girlfriend, also 56, via the TikTok application five years ago and has decided to finally ask for her hand in marriage.
He said he has lost more than 17 kilograms in the walk and even though he only weighs 40kg now, he is happy because the walk proves how much he loves his wife-to-be.
Suthep added that he and his new wife will travel around Thailand once they are married.