February 15, 2023
BANGKOK – Yasothon native, Suthep "Maew" Lomjit, began his trek from Nakhon Nayok to Satun on January 14. His aim was to get to his girlfriend Thanapa "Yu" Khiaw-on, 56, by February 14 and ask for her hand in marriage.
The couple had met via the TikTok application five years ago, but Tuesday was the first time they met in person.
The couple embraced before signing their marriage certificate, much to the joy of their supporters.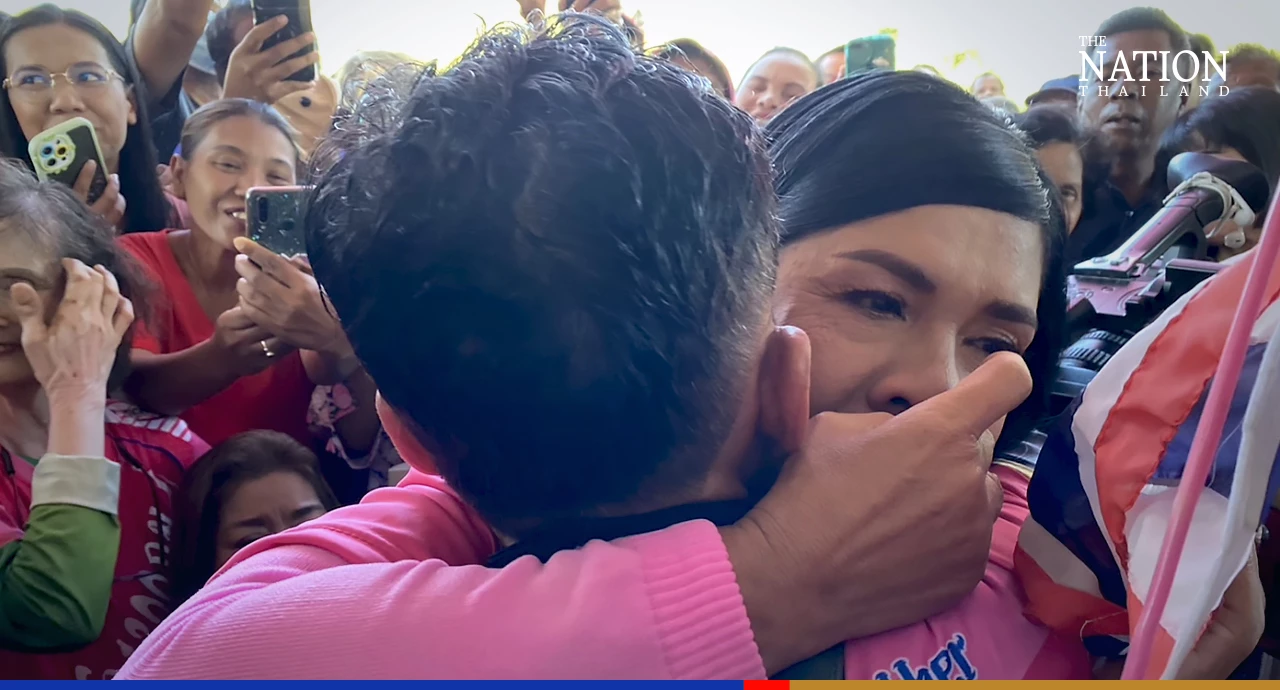 Before meeting his new wife, Suthep was joined in the last leg of his journey – from Satun's Ban Saphan Wa intersection to the Thung Wa district office – by 50 local athletes.
Upon arrival, he thanked Thanapa for giving him a chance to prove his love, adding that he only had "love" to give.