June 28, 2023
BANGKOK – Move Forward leader Pita Limjaroenrat said he was still confident of becoming the next prime minister as he led winning party candidates to register as MPs on Tuesday.
Move Forward MPs-elect arrived at Parliament in Bangkok on four buses and were greeted by cheers from waiting party supporters.
Pita said Move Forward's 151 lawmakers would work on policies that maximise benefits for the people. The delay in reporting to Parliament was due to several factors, including his recent bout of Covid-19, he added.
He said the date of registration was significant since June 27 was also when Thailand's first constitution was signed in 1932, marking the transition from absolute monarchy to constitutional democracy.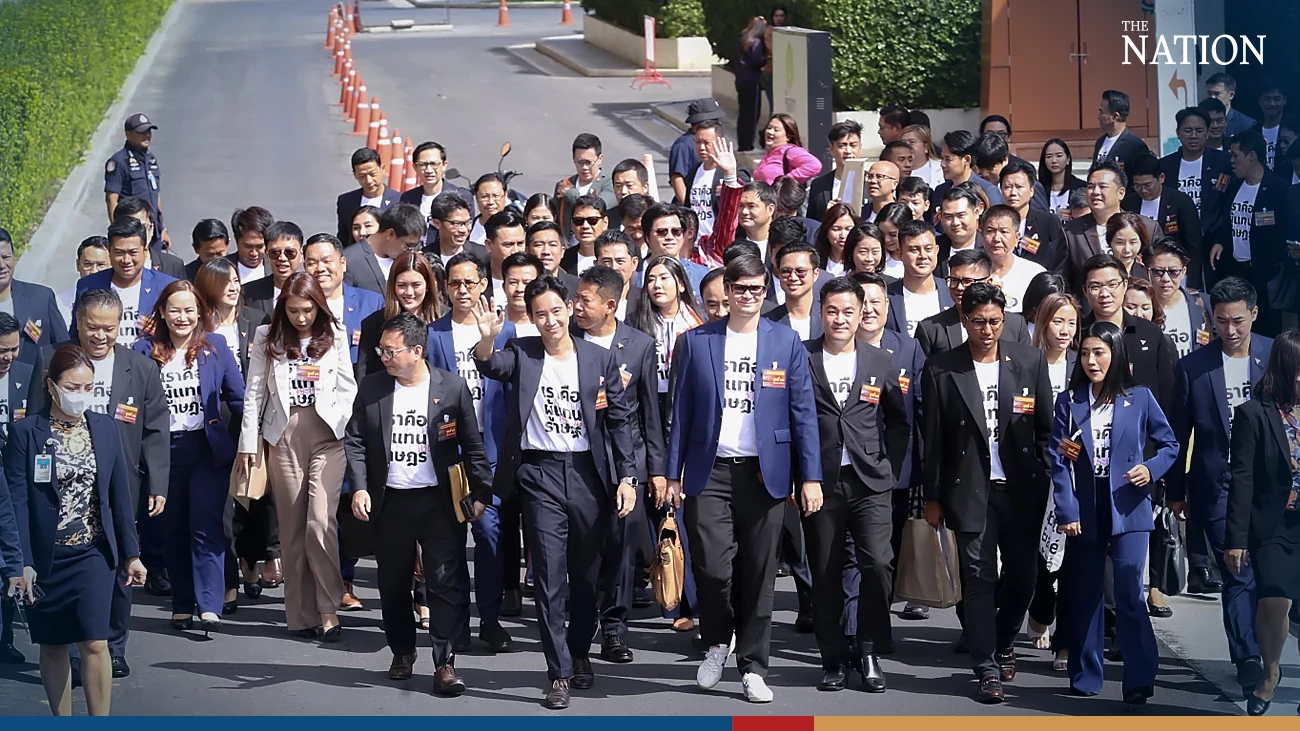 Pita said he was not worried that his bid to become PM would be blocked by the Senate, saying that he expected senators to obey the principle of not violating a resolution that gains a majority of at least 251 votes in the lower house.
He added that the barrier between Move Forward and the Senate has been lowered and said he was confident of receiving enough votes from senators to become the next prime minister.
Pita needs majority support in a combined vote of the 500-seat lower house and 250-seat Senate – at least 376 votes – to become PM.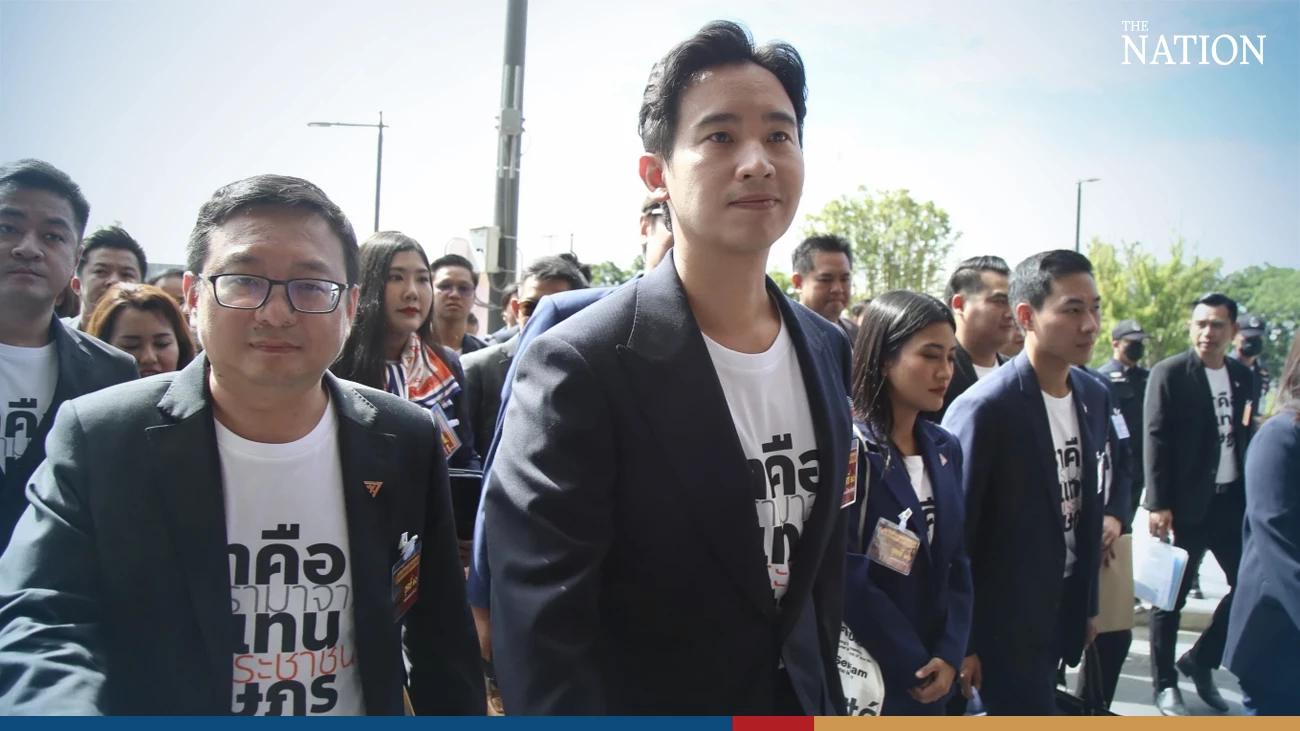 He also reiterated Move Forward's policy to amend Article 112 of the Criminal Code, or the lese majeste law, saying the law was being used as a tool for political bullying and did not benefit any parties.
It should be amended to suit the changed social context, he said, before adding that the issue will not affect the formation of a new government.
Amendment of the law is not part of the memorandum of understanding signed by Move Forward and its seven coalition partners.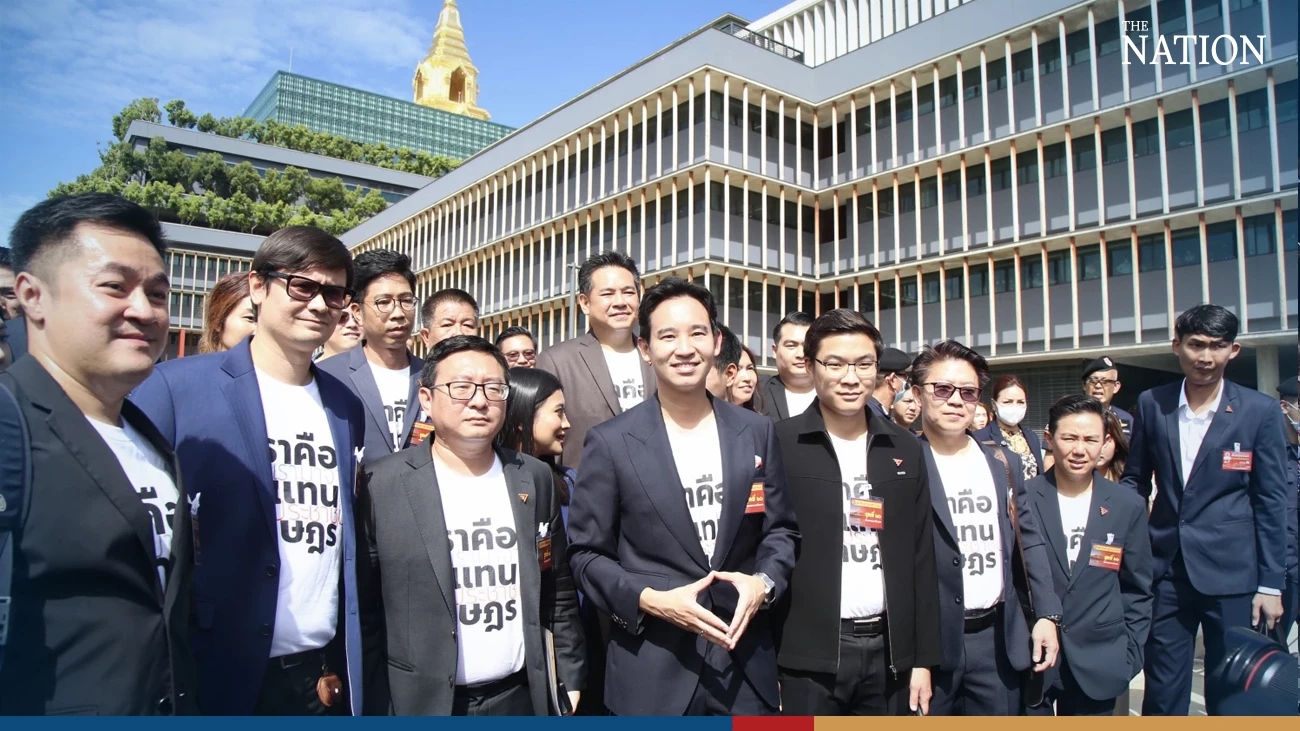 Pita said he had no worries over a recent petition to the Constitutional Court seeking a ruling on whether plans to amend Section 112 are an attempt to overthrow constitutional monarchy.
Filed by Theerayut Suwankesorn, the petition cites a ruling by the Constitutional Court last November that student protest leaders calling for reform of the monarchy were attempting to overthrow the monarchy.
Pita said his government would maintain democracy with the King as head of state and dismissed the petition as a distortion of the truth.
He also asked people to wait for the result of a meeting between Move Forward and Pheu Thai, due tomorrow (Wednesday), on which party will get the post of House speaker.