June 22, 2023
BANGKOK – Prachachart Party leader Wan Muhamad Noor Matha on Wednesday called on the Move Forward Party to settle its dispute with its major coalition partner Pheu Thai over which party gets to appoint the next House speaker as soon as quickly as possible.
The attempt by the eight-party coalition to form the next government could be undermined by a spat between the two parties over which one gets to select the candidate for the top post in the legislative branch, Wan Noor told reporters while he and eight Prachachart MPs reported to the House Secretariat after they have received their letters of endorsement from the Election Commission.
A vote on the next House speaker is expected by the middle of next month.
Some members of coalition leader Move Forward have repeatedly insisted their party must control the post.
Pheu Thai deputy leader Phumtham Wechayachai said earlier that the post should go to the party with the most MPs, and Pheu Thai, the second largest party in the coalition, should get both deputy House speaker posts.
However, it was reported that several Pheu Thai MPs were dissatisfied that Phumtham conceded the House speaker post to Move Forward.
A group of Pheu Thai MPs, mostly from northeastern provinces, want their party to select the person who will take the post of House speaker, saying the number of their MPs is not that much smaller than the number of Move Forward MPs, and that the latter cannot form a government without Pheu Thai's support.
Wan Noor said his Prachachart Party would vote along with the decision of the coalition after the two largest partners agree on the issue.
"I don't think coalition MPs will be allowed to vote freely when the House elects the speaker because it will lead to more issues," Wan Noor said.
By tradition, the post of House speaker goes to the party with the largest number of MPs, and the second and third largest parties get the first and second deputy House speaker posts, respectively, he said.
When asked how many Cabinet seats each of the eight coalition partners will get, Wan Noor said coalition leaders will have to wait until Move Forward leader Pita Limjaroenrat recovers from his third bout of Covid before deciding.
Pita's latest bout of Covid prompted the coalition to delay its meeting from Thursday until next week.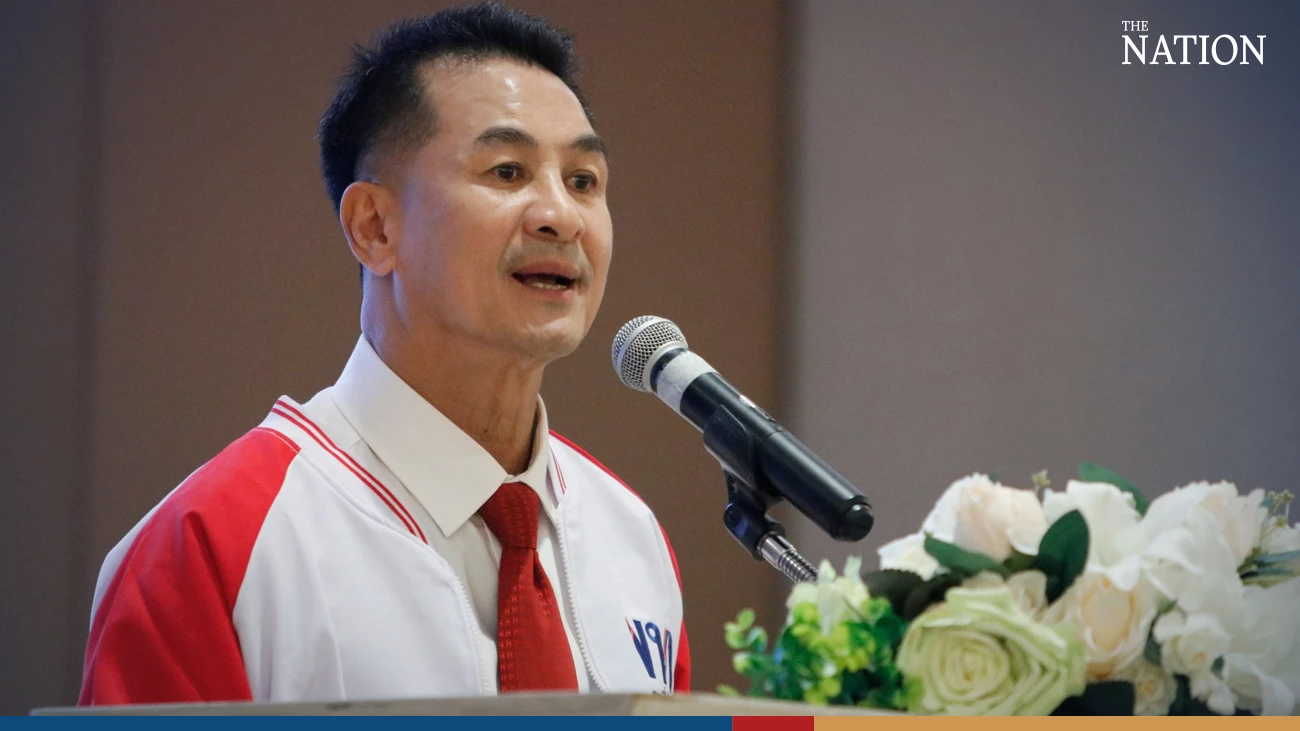 Meanwhile, Pheu Thai leader Cholnan Srikaew confirmed on Wednesday that most Pheu Thai MPs want the party to take the post of House speaker.
"Most Pheu Thai MPs want Pheu Thai to seek the post and they are convinced Pheu Thai will win a vote in the House in a contest for the post," Cholnan told reporters after he met with Pheu Thai's 141 MPs.
"We will have to hold a formal party meeting to make a final decision on the issue," Cholnan said.