March 16, 2023
BANGKOK – The floating sands spread across the sea, and they shone in a bright golden colour in the sunlight.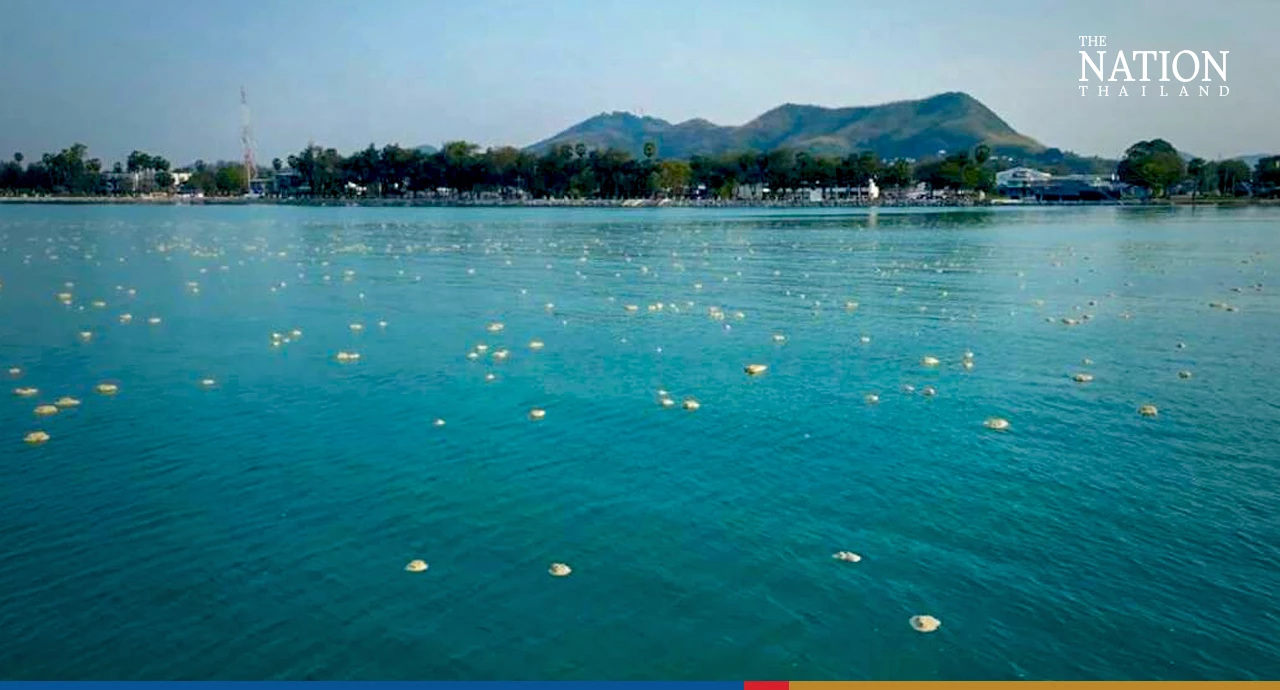 This bizarre phenomenon raised questions about what floats on the sea. Some locals said the floating objects were jellyfish, artificial corals, garbage or chemicals.
However, the floating sands reportedly came from a breakwater construction site from where waves swept the sand into the sea.