March 27, 2023
BANGKOK – Thaksin said in an interview in Tokyo on Friday that he was ready to serve his jail time, provided he is allowed to spend the rest of his time with his family.
The announcement was greeted with widespread scepticism both in the political and public spheres, with many saying it was a ploy to win votes for Pheu Thai at the May 14 general election.
Thaksin told Kyodo News that he was biding his time before returning home this year after spending 15 years in self-imposed exile overseas.
After being ousted in a military coup in 2006 and barred from politics, Thaksin, now 73, fled the country in 2008 to avoid jail. He was found guilty in four corruption cases and sentenced to a total of 12 years in prison.
Paetongtarn, who is Thaksin's youngest daughter and looks set to be named as a Pheu Thai prime ministerial candidate, said her family had spoken about the issue for a long time.
"It would be good if the Thai legal system is fair," she said, adding that she respected her father's decision and was ready to support him.
Asked if her father's remark would affect Pheu Thai's objective to win a landslide victory at the May 14 election and form a majority government, she confirmed the party would do its best in the campaign.
She insisted that Thaksin's pledge had nothing to do with Pheu Thai.
"The fact that I am Thaksin's daughter cannot be changed," she said.
She added that she did not know when Thaksin would return to Thailand but hoped he would be back soon to help raise her child.
Paetongtarn, 36, is heavily pregnant and due to give birth just after the election.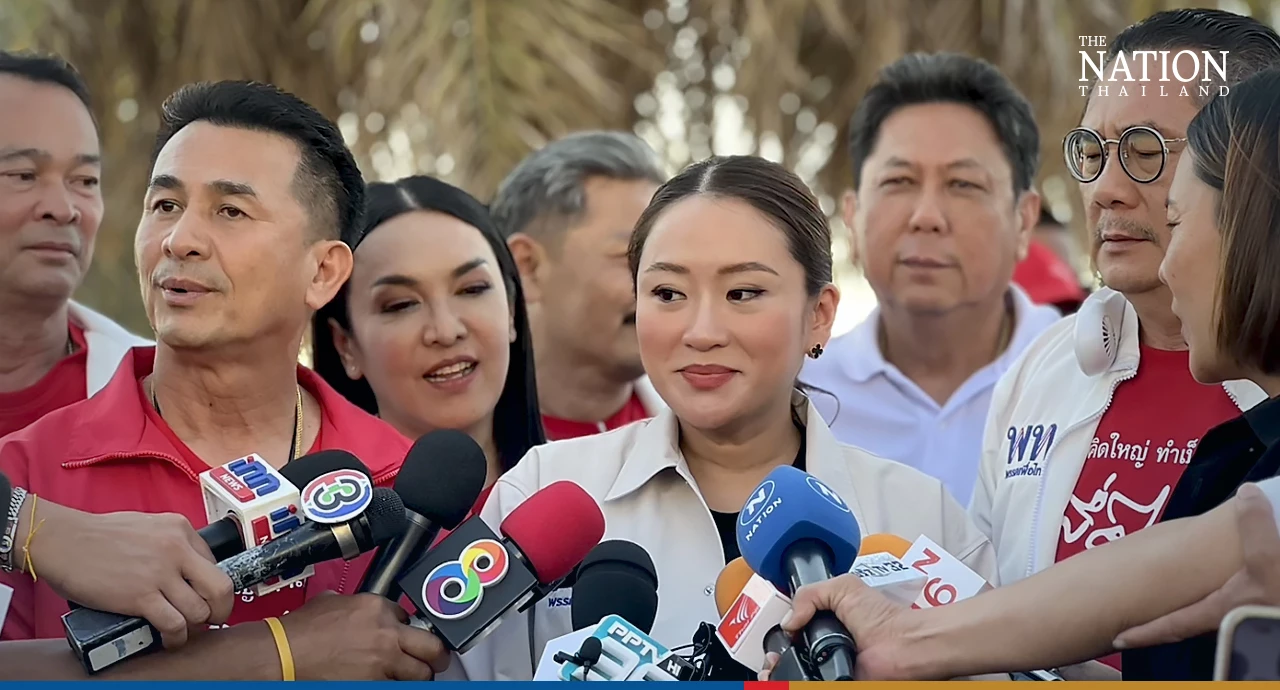 She also vowed to serve the people even though she has not been included among Pheu Thai's party-list MP candidates.
Asked how she felt after Thaksin praised her as qualified to become the next PM, Paetongtarn said her father had shown her patience and wanted to see change in Thailand.
She added that whether she becomes the next prime minister or not depended on Pheu Thai and the people.