April 21, 2023
BANGKOK – On Wednesday, revellers in the seaside city grabbed guns, hoses and other water weapons for the "Wan Lai" or "Flowing Day".
Pattaya's three-day Songkran afterparty kicked off on the beachfront and Wat Chai Mongkol on Tuesday and surges on through today (Thursday).
The fun started on Wednesday at 11am as crowds turned up with water guns and barrel-toting pickups to splash each other cool in sweltering hot-season temperatures.
The flow of revellers jammed Sukhumvit, North Pattaya, Central Pattaya, South Pattaya and Jomtien Beach roads.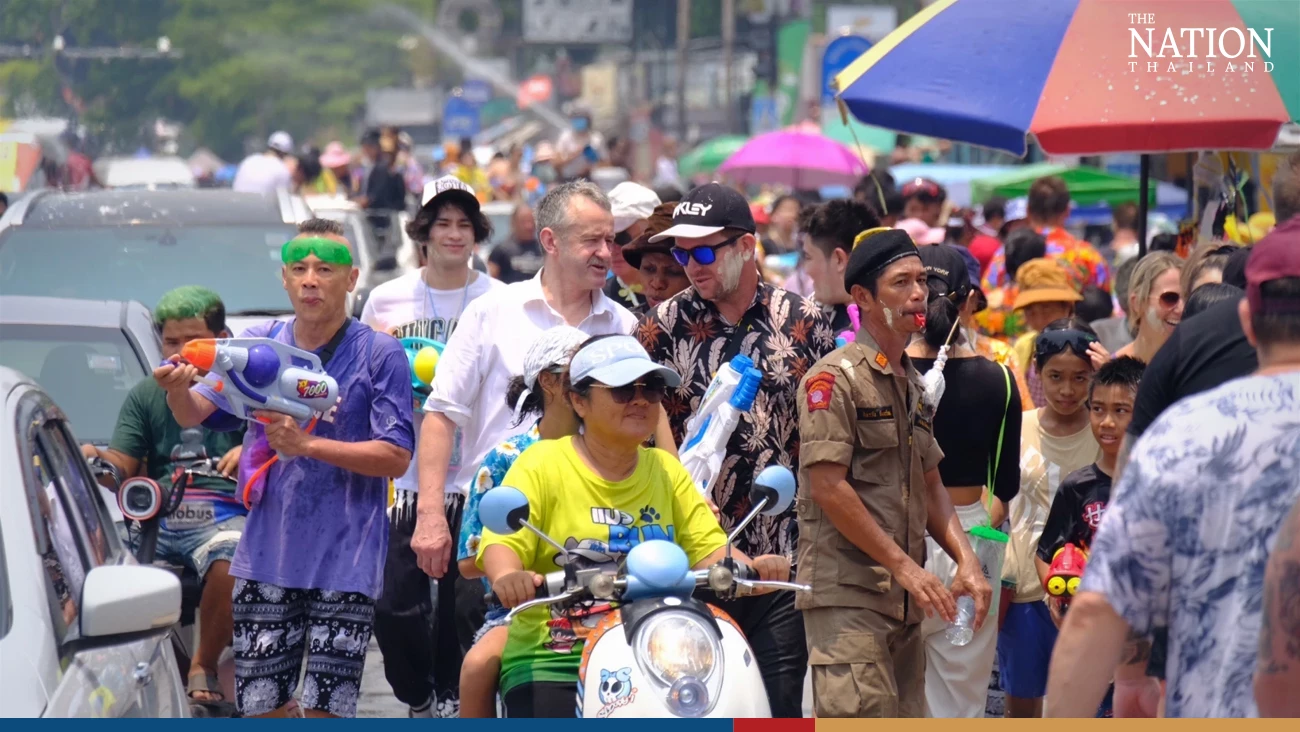 Adding to the party atmosphere is live music from stages set up along the beachfront. Street vendors have set up stalls selling food, drinks and a choice of water weapons.
More than 800 police, soldiers, municipal officers and medical staff were deployed on Wednesday to ensure safety, said Pattaya officials.
Over 100,000 people are expected to take part in the first Wan Lai festival in four years after Covid-19 restrictions were lifted.
Wan Lai celebrations are mostly held in the eastern seaboard provinces of Chonburi, Rayong and Samut Prakan. As well as splashing battles, the festivities focus on gentler Songkran traditions including giving alms to monks, building sand sculptures at temples or on the beach and playing traditional games.
Wan Lai originally involved the tradition of making sand mounds and carrying them into temples. The mounds are symbolic of sand or soil that worshippers unwittingly remove from the temple grounds on their feet over the year.
This ceremony was originally called "Ko Phra Sai Nam Lai" or "making sculptures with water-swept sand", as residents of seaside communities used sand from beaches and waterways. This also gave them an excuse to clear silted-up waterways.