February 22, 2022
BANGKOK – The police charged the tourists with alleged use of unregistered vehicles on roads and seized the scooters to take legal action against the entrepreneurs operating electric scooter rental business.
The news immediately went viral among netizens. Some people questioned why the police did not arrest the entrepreneurs instead, and some warned that the police action could affect tourism in Phuket.
Patong Police Station said police had banned the use of electric scooters, as users and other motorists would be at risk of road accidents.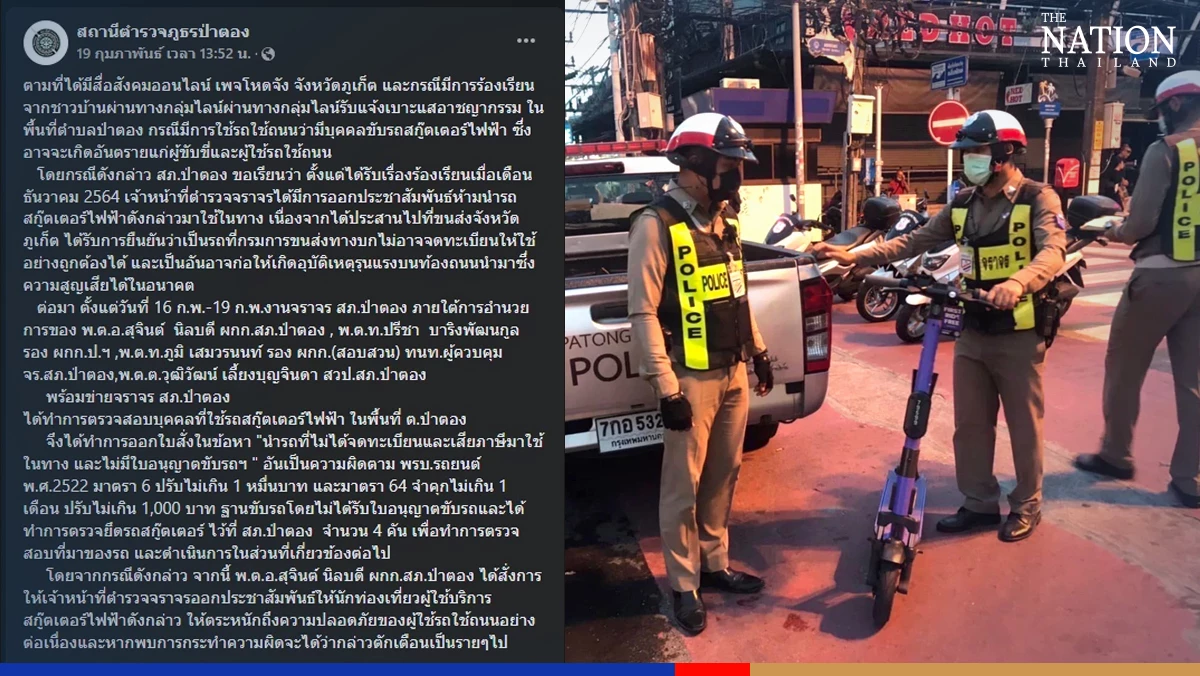 It added that electric scooters could not be registered under the laws, as they would endanger the users, citing remarks by the Phuket Provincial Land Transportation Office.