March 13, 2023
BANGKOK – Blossoming Chompoo Pantip (Pink Trumpet) trees drew thousands of people to Kasetsart University's Kamphaeng Saen campus on Saturday, especially along the long road in front of its teachers' training school.
Some arrived wearing traditional Japanese kimonos and Korean hanbok to take photos of the annual event.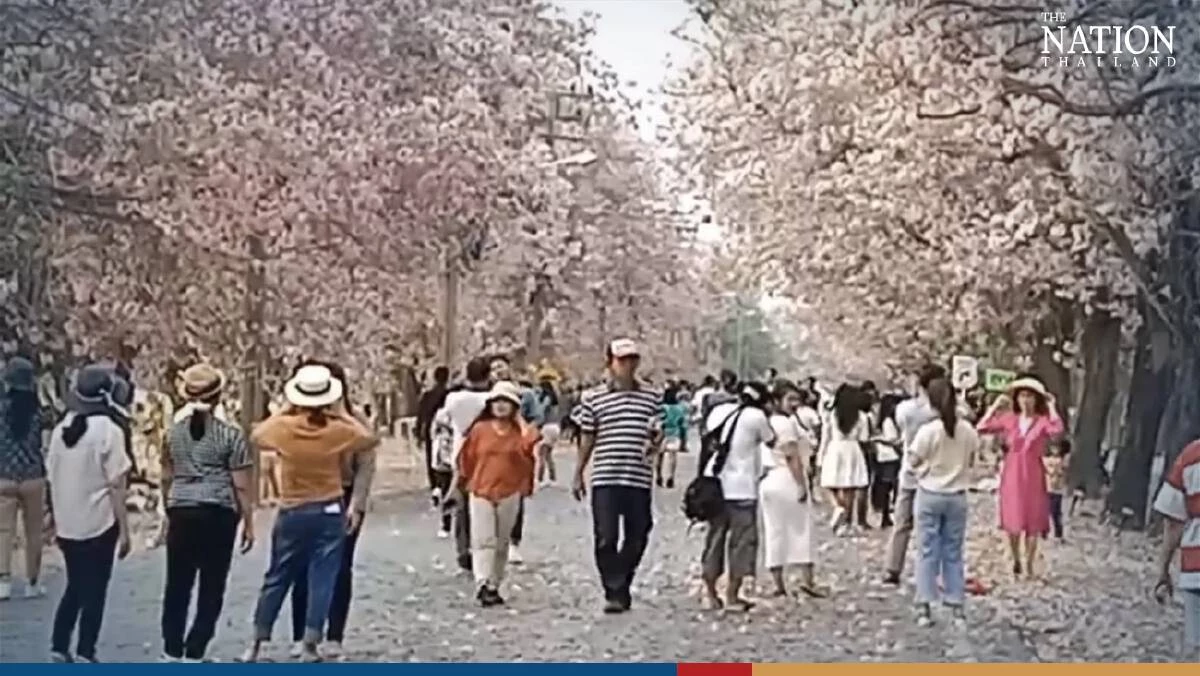 Ratchaburi province resident Piyanuch Deebutcha said she and her relatives arrived at the campus in Nakhon Pathom province at 2pm, after seeing photos of the blossoming trees on Facebook.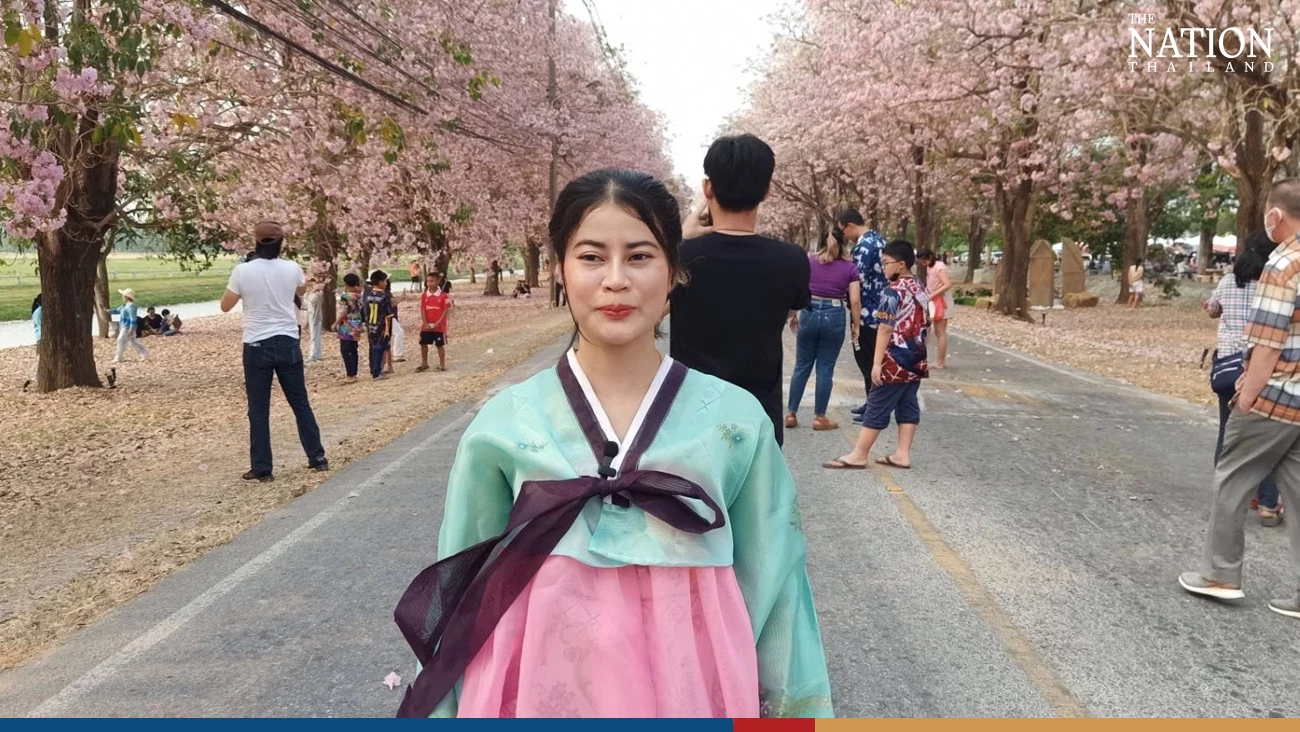 The spectacular sight relieved her of the fatigue she had been feeling, she said.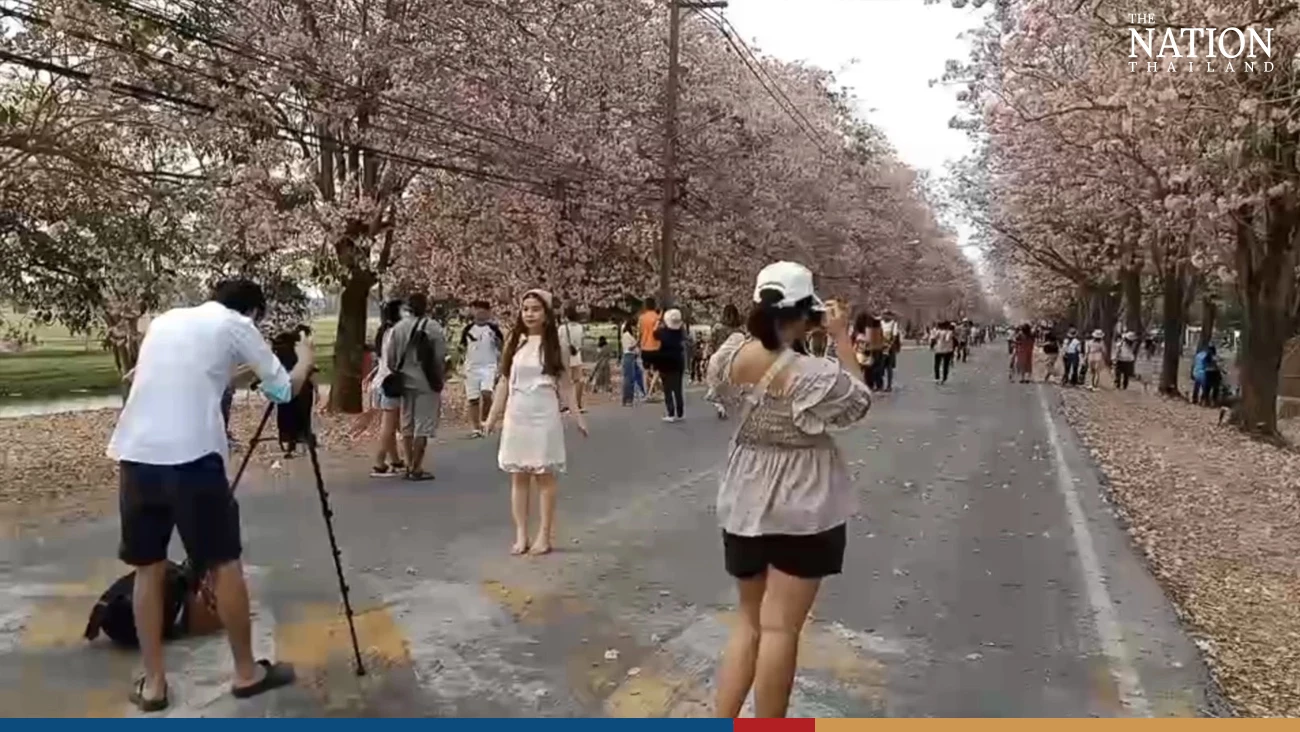 About 1,258 Chompoo Pantip trees were planted on the campus as part of an initiative by its former vice president, Wattana Sathiansawat, to create windbreaks.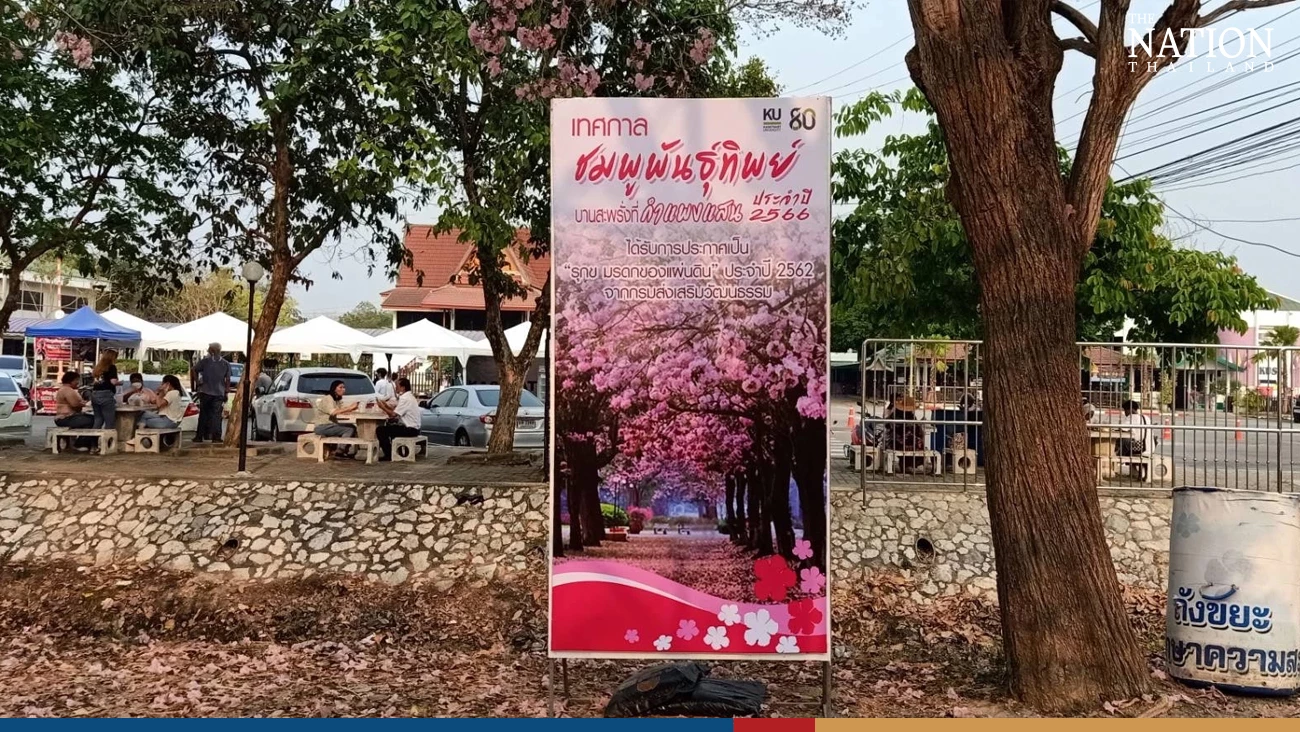 About 500 were planted on each side of the three-kilometre road in front of the university's demonstration school. Arborists from the Faculty of Agriculture take care of them.