May 17, 2023
BANGKOK – The impressive performance of Pita Limjaroenrat, the young leader of the equally young Move Forward Party, on Sunday may have come at the expense of several political clans in Thailand.
Results show that Move Forward managed to make inroads in many areas that were once the strongholds of either conservative or liberal camps.
Move Forward candidates are young, no-name politicians who obviously impressed voters enough to be elected, especially in big towns. And in areas where they were not elected, the party won most of the party list or popular votes.
On Monday afternoon, the Election Commission (EC) announced Move Forward as the clear winner with 152 seats – 113 constituency and 39 party-list.
Move Forward also bagged 14.233 million popular votes, beating its far more experienced ally Pheu Thai, which won 10.86 million popular votes.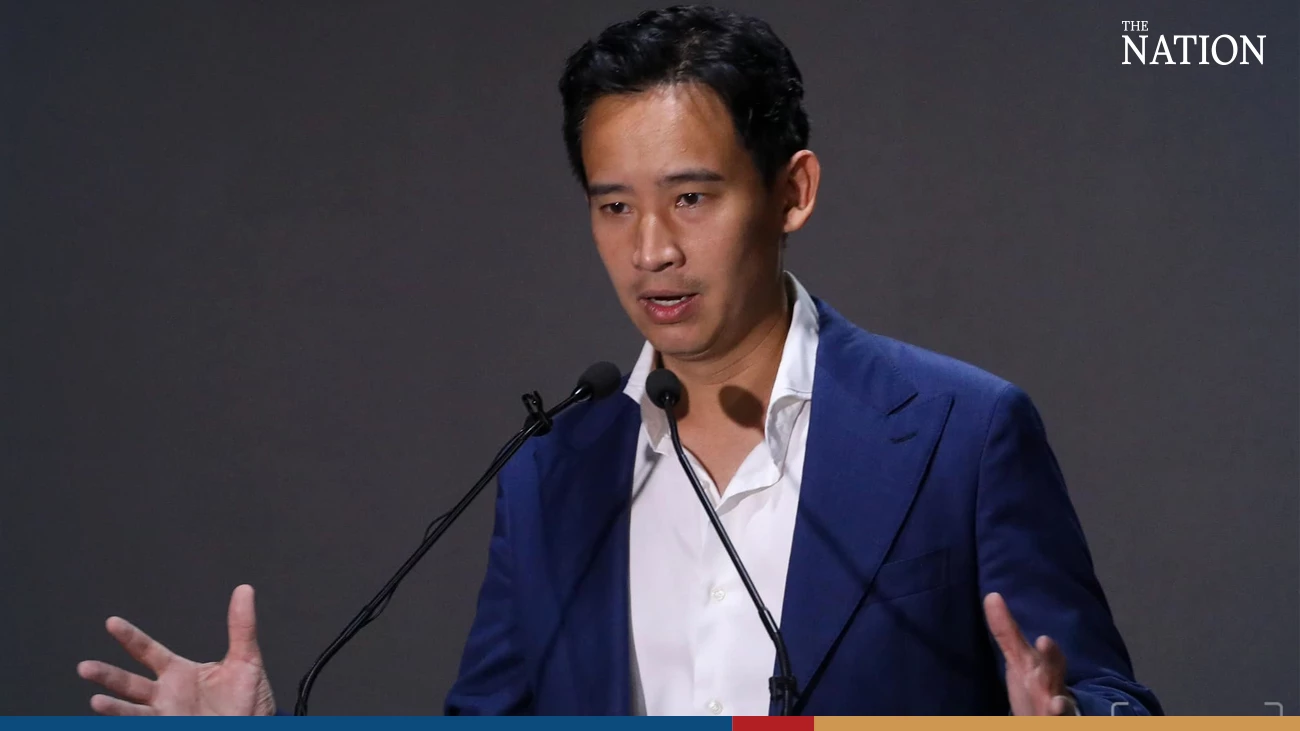 Move Forward originated from the Future Forward Party, which was dissolved in 2020 over the violation of the political party law. In the 2019 election, Future Forward captured 81 MP seats, which was impressive for a new party.
The fever for Move Forward's handsome 42-year-old leader and his unconventional, creative policies have sparked a sweeping change in Thailand's political landscape.
For instance in Bangkok, Move Forward swept up 32 of the city's 33 seats and earned up to 1.59 million popular votes.
The party won even more votes than the record-breaking 1.3 million collected by Chadchart Sittipunt in last year's Bangkok gubernatorial elections.
Move Forward also performed impressively in provinces around Bangkok.
For instance, it pocketed all eight seats in Nonthaburi and beat the long-standing political Asavahame clan in Samut Prakan by winning all eight constituency seats. It also won all three seats in Samut Sakhon and Samut Songkhram's only seat. Move Forward also won six of the seven MP seats up for grabs in Pathum Thani.
In Nakhon Pathom, even though it only won two of the six MP seats on offer, Move Forward topped the list with 270,000 popular votes.
In provinces where big political clans retained their stand, the Move Forward Party won the highest number of party-list votes.
For example, though Chart Thai Pattana managed to retain all five House seats in its stronghold Suphanburi, Move Forward came away with 170,000 popular votes, the highest.
In Chiang Mai, a key stronghold of Pheu Thai and its patriarch, former PM Thaksin Shinawatra, Move Forward came away with seven out of 10 House seats on offer. It also won more than 469,000 popular votes in the northern capital.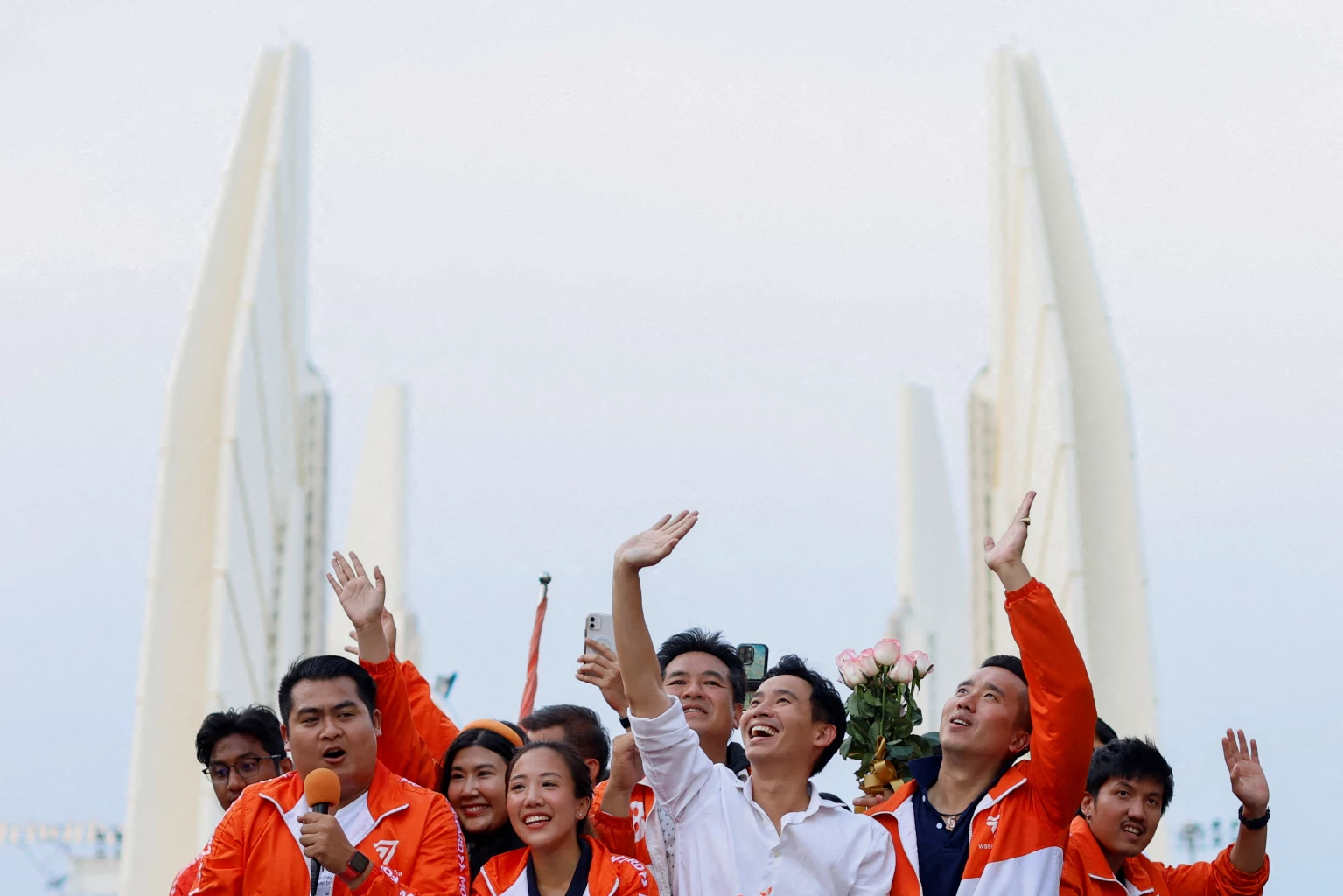 In Nakhon Ratchasima, which is the capital of the Northeast, Move Forward won three of 16 seats, while Pheu Thai won 12 and Bhumjaithai one. However, Move Forward's 547,652 popular votes were very close to Pheu Thai's 558,950 votes.
Pita's party even managed to make inroads into Ayutthaya, a long-time stronghold of Bhumjaithai, by winning two out of five MP seats. Though the local champs won the remaining three seats, Move Forward came away with 234,289 popular votes, far higher than Bhumjaithai's 153,186.
Even though Move Forward won no constituency seats in Uthai Thani, Prachuap Khiri Khan, Singburi and Ang Thong, it grabbed the highest number of popular votes there.
Move Forward's performance was similar in the provinces of Kamphaeng Phet, Phetachbun, Krabi, Surat Thani, Songkhla, Sa Kaew, Ratchaburi, Phetchaburi and Kanchanaburi – it won no seats but got the highest number of popular votes.
In Buri Ram, the main stronghold of Bhumjaithai Party, Move Forward again came away with 238,341 popular votes compared to the local champ's 168,209 votes. This was despite Bhumjaithai snapping up all 10 House seats of the province.
Move Forward also beat the big political clans in the East of Thailand, winning seven out of 10 seats in Chonburi, all five in Rayong, all three in Chanthaburi and Trat's single seat.
In Chachoengsao, Move Forward won one of four MP seats, but came first in party-list count with 182,000 votes.
Judging by this amazing performance nationwide, it is clear that Pita fever has managed to disrupt the influence veteran politicians and political clans have over Thai voters.