July 24, 2023
BANGKOK – Pheu Thai and PPRP were scheduled to call a press conference at 4.30pm after both sides held a closed-door meeting reportedly setting conditions for working together.
However, just before the press was called in, protesters stormed in shouting angrily that Pheu Thai cannot form an alliance with General Prawit Wongsuwan's PPRP and General Prayut Chan-o-cha's United Thai Nation Party (UTNP).
Prayut, with Prawit by his side, had led a military coup in 2014, ousting the elected government of Yingluck Shinawatra.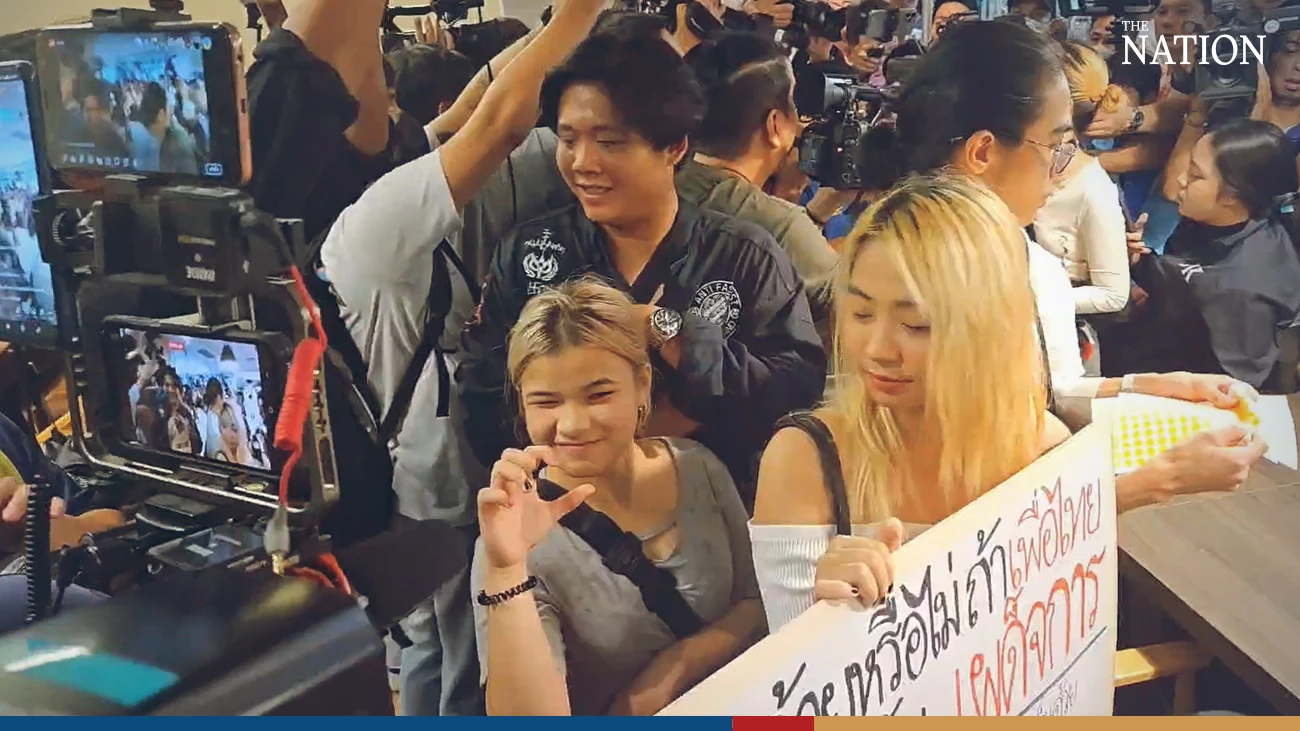 The protest was led by Netiporn Sanehsangkhom, Thantawan Tuatulanon, Orawan Phupong, and Thanalop "Yok" Phalancha.
They threw talcum powder at Pheu Thai leader Cholnan Srikaew and PPRP MP Thamanat Prompow, just as they were walking to the podium to speak to the press.
The protesters said Pheu Thai should stay with the initial eight-party bloc and not bring in parties from the other side, especially PPRP and UTNP.
They also demanded to know if the Pheu Thai leader had forgotten the fatal military crackdown on red-shirt protesters in 2010 and demanded that Cholnan should resign as party leader if PPRP and UTNP are added to their coalition.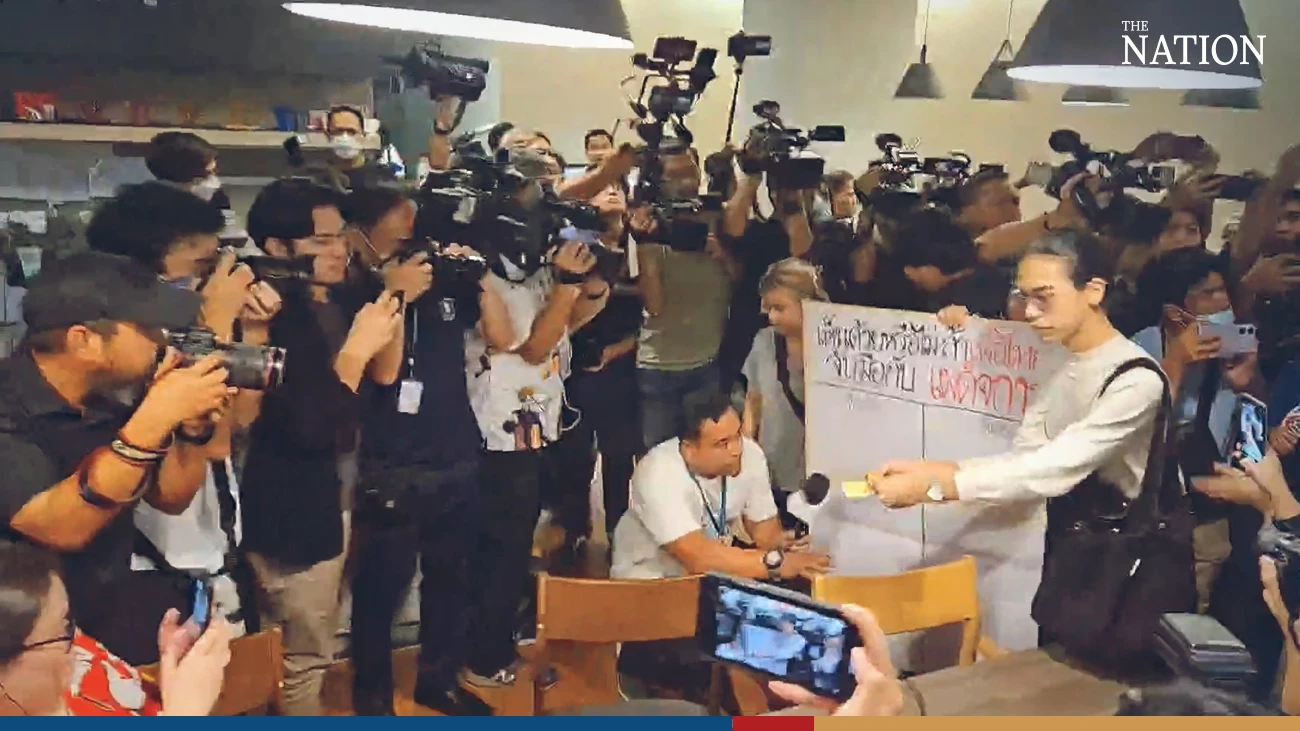 After the disruption, both Pheu Thai and PPRP leaders walked out.
Thamanat, who is Prawit's aide, and PPRP secretary-general Santi Promphat had reportedly shown up earlier in the day to meet Pheu Thai executives.
They were received by Pheu Thai deputy leader Phumtham Wechayachai and secretary-general Prasert Chanruangthong.
The two sides then held a closed-door meeting for about half an hour, only to be met with an attack, boos and jeers when they emerged.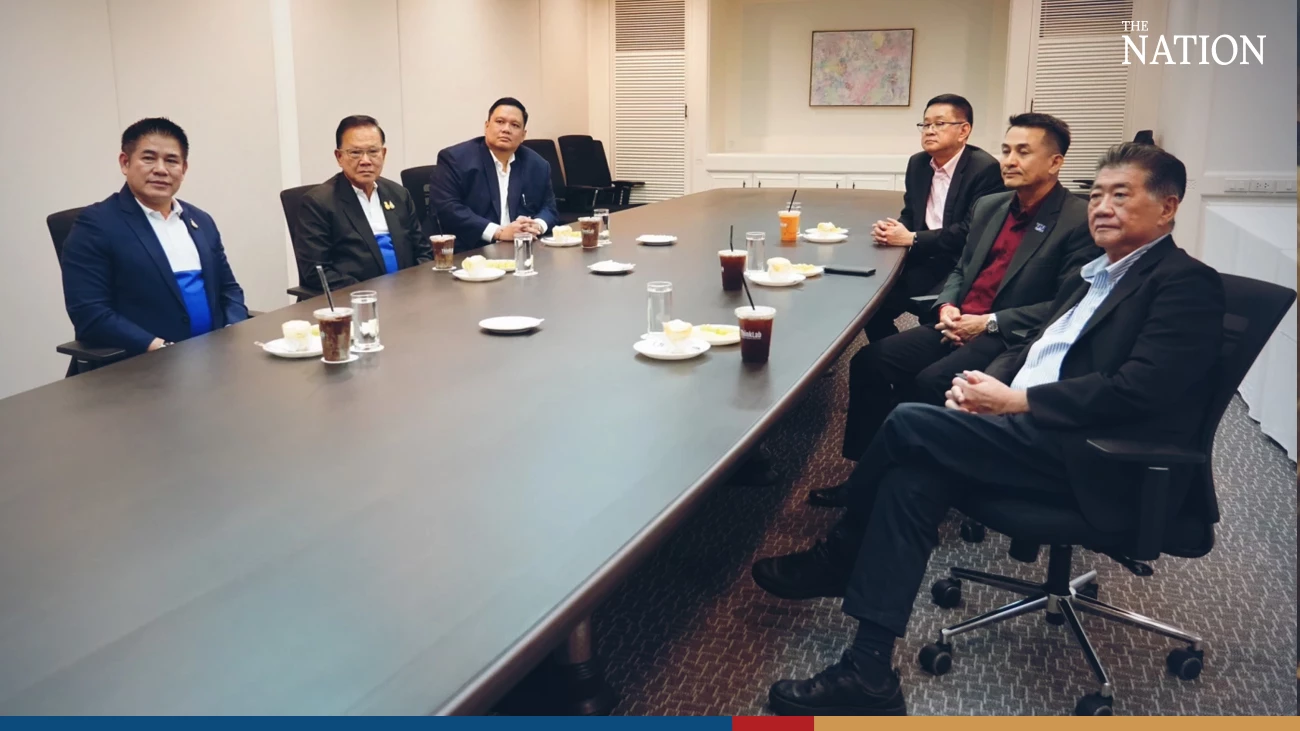 Cholnan later told reporters that he had not invited PPRP to discuss joining the coalition but to sound out its stance on voting for a Pheu Thai PM candidate.
He said protesters had the right to express their opinions, but he was concerned about the safety of reporters and guests. He also apologised for the incident.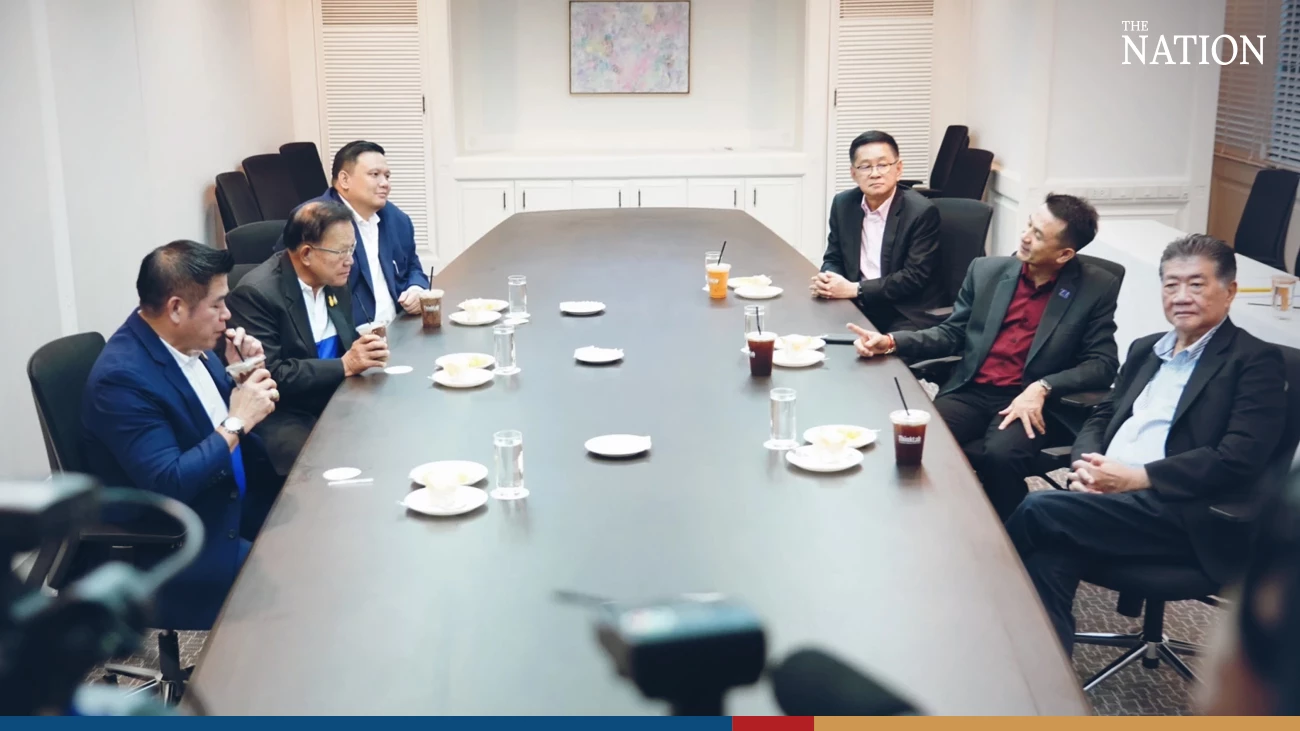 Santi later met the press at the PPRP office to say his party cannot work with Move Forward because it plans to amend Article 112 of the Penal Code. Thanking Pheu Thai for inviting his party to seek a solution for the political impasse, he said the two sides were straightforward in their discussion.
"PPRP affirms that it adheres to the principles of a democratic system with the King as the head of state. Parties that PPRP will work with must not touch or amend Article 112," he said. "The party cannot work with Move Forward, as it has this policy and the Constitution states that we, as Thais, must cherish the monarch."