April 11, 2023
BANGKOK – It won more than 400,000 views in just four days on Twitter and the Facebook page of the Korean Cultural Centre.
Many Thais commented that it was touching that the ambassador had taken the time to join the country in celebrating the country's biggest festival.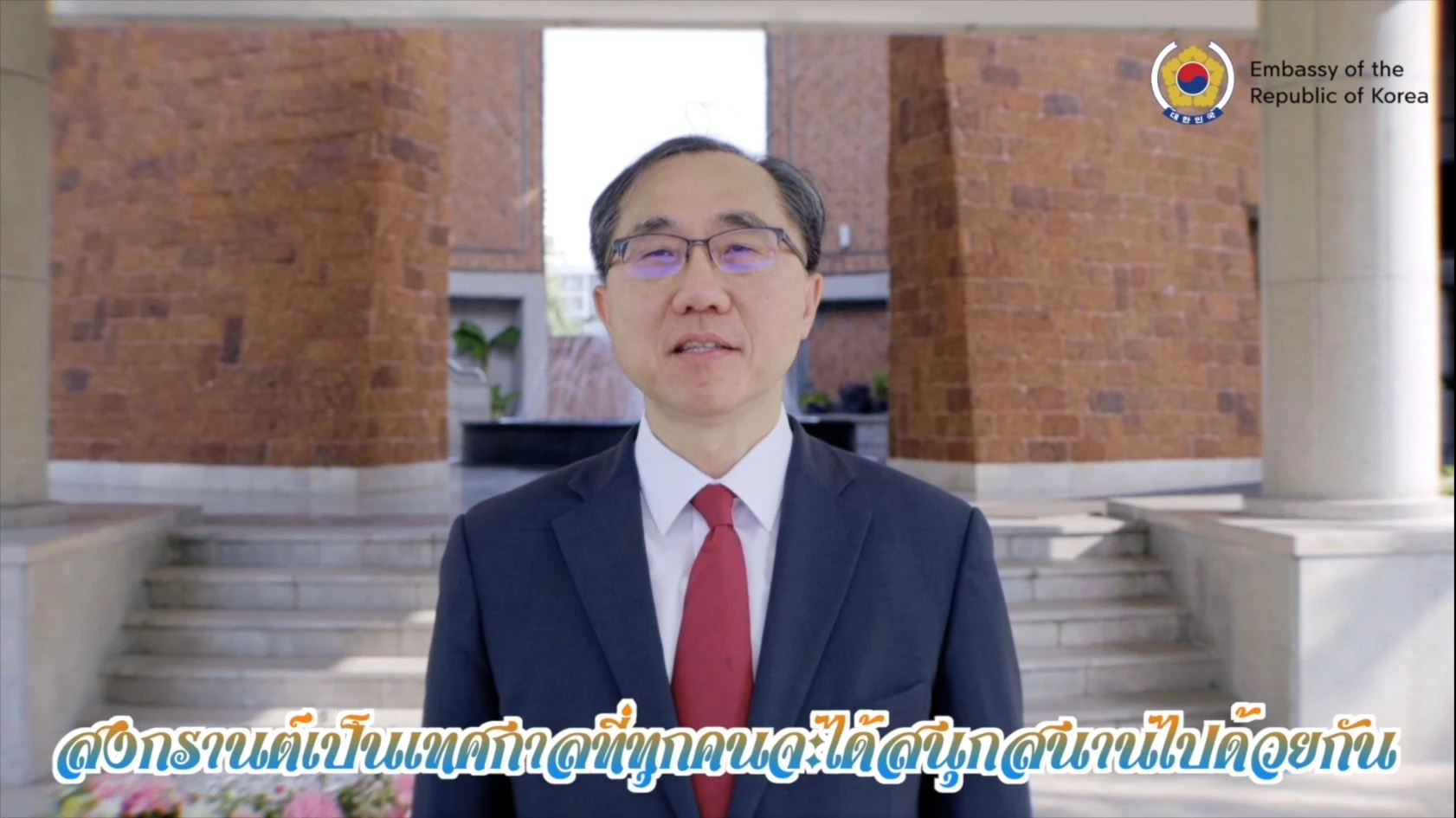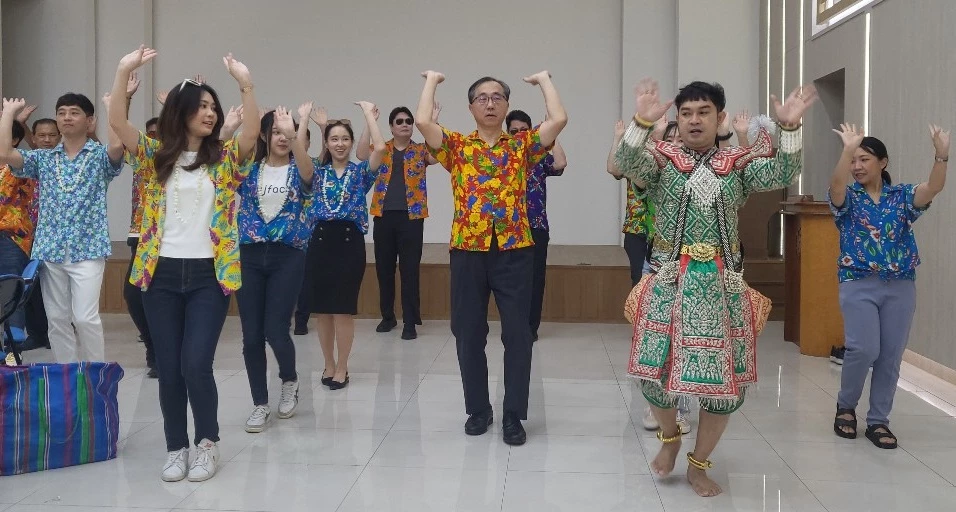 These 2 minutes-length videos delivered a congratulatory message wishing 'Happy Songkran' by a group 'Ram Thai' with Songkran music featuring the ambassador and staff of the Korean embassy to Thailand.
In the video, Ambassador Moon poured water into the statue of the Buddha following the Songkran tradition in Thailand. Then, characters representing both countries including Korean traditional dancers, Khon masked dancers, Taekwondo and Muay Thai players appeared and danced 'Ram Thai' together.
The behind scenes such as practising 'Ram Thai' and the water gun battle between the ambassador and the minister caught the viewer's eye during the ending credit.
Through hundreds of comments, many Thais mentioned that the clip showed the warm bilateral tie as the Korean ambassador and staff respect Thai culture, and hope that this great relationship between the two countries lasts for a long time. Some people also mention dancing 'Ram Thai' as the group is cute.
Ambassador Moon said, "On the occasion of Songkran, it was great to have this opportunity to practice Ram Thai with the staff and wish for the development of Thailand and the happiness of the Thais." adding, "Through this video, I hope that Koreans will be able to visit Thailand with interest in Songkran and Thailand's various cultures."
The Embassy and the Center hosted various events to celebrate the 65th diplomatic anniversary between Korea and Thailand and the 2023-2024 Korea-Thai Mutual Visit Year, such as starting with an exhibition to promote holding the 2030 World Expo in Busan and promoting Busan tourism from 26 April and opening ceremony of Korea-Thailand Friendship Trail in Khao Yai National Park, Korea-Thailand classical performance featuring Sumi Jo who is the world-class soprano, Tourism and K-culture expo on a grand scale, and preparing to produce a Korea-Thai joint drama and play based on K-pop with Thai veterans.