January 30, 2023
BANGKOK – The actress, Charlene An, alleged on Taiwanese social media that she was forced to pay 27,000 baht to Thai police officers after they stopped a taxi she and her friends were travelling in at a checkpoint near the Chinese embassy at about 1 am on January 5.
The actress told Taiwanese media that Thai police put a vaping device into her hand and that she did not know what it was.
She alleged that she was charged with having an illegal e-cigarette device in her possession. Police subsequently took her into an alley and extorted 27,000 from her, she claimed. The actress also alleged she and her friends had been detained for two hours.
Nation TV obtained footage from a security camera of a condo building where An stayed in Bangkok. Nation TV said the clip showed the actress smoking on a vaping device near the condo's swimming pool on January 31 at 1.55 pm.
Footage from a security camera on the 11th floor of the condo building also showed her holding a vaping device while she was using her smartphone.
Nation TV also obtained a clip from a security camera near Huay Kwan market at 3.46am on January 5 – after she and friends were driven by taxi from the police checkpoint.
The clip, taken in front of the market, showed her holding a vaping device in her left hand.
If police had charged her with having a vaping device in her possession, it would have been seized as evidence, police said. If it was not seized, any police officers who charged her with possession of the illegal device would be in dereliction of duty, police said.
Nation TV also reported clips of security camera footage showing An holding a vaping device in her left hand while she was using an elevator of the condo at 3.59pm on January 4. She was also seen smoking from the device at 4.02pm in front of her room.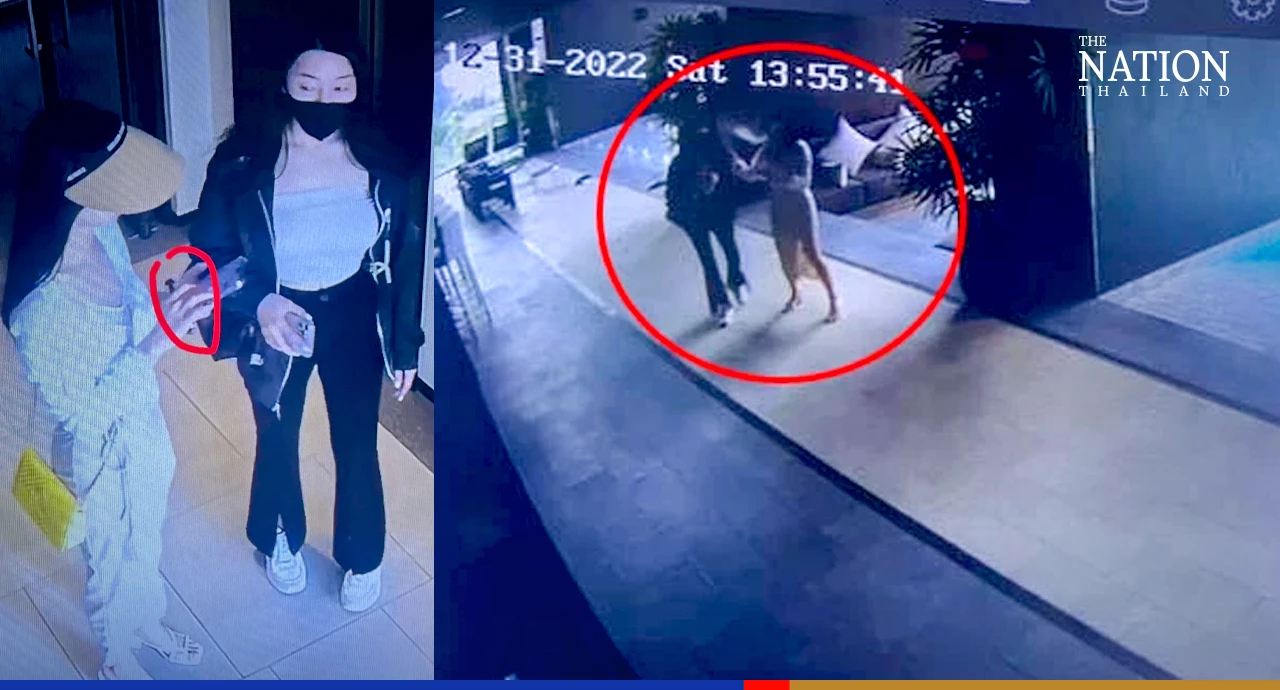 She was also caught on camera holding the device in her left hand when leaving the room at 11.45pm on January 4.
Channel 7 has posted a video clip compiled from security cameras around the Chinese Embassy that shows An and her friends being detained by police at the checkpoint for 47 minutes – not the two hours she claimed.
No footage showed any member of her group being led into an alley by police, Channel 7 added.
An alleged police led her to a spot that was outside of the range of CCTV cameras to extort money from her.
Metropolitan Police Division 1 commander Maj-General Attaporn Wongsiripreeda said he had assigned his subordinate to gather footage to examine from security cameras along the route An travelled before and after being stopped.
Police cannot stop An from attacking them, but they will gather enough compelling scientific evidence to get to the truth, Attaporn said.
Police are also trying to identify the three men traveling with An in the taxi so that they can be questioned, Attaporn said.