July 19, 2022
BANGKOK – Two Thai superstars — Lalisa "Lisa" Manoban and Metawin "Win" Opas-iamkajorn — were ranked 1st and 4th biggest influencers with the highest earned media value (EMV), respectively, recent rankings show.
The Paris Fashion Week and Milan Fashion Week Menswear SS23 rankings were conducted based on the media value they bring to the brand, or EMV.
After these ranking surveys were announced, it is expected that Metawin will be more popular among his fans around the world similar to the Blackpink star.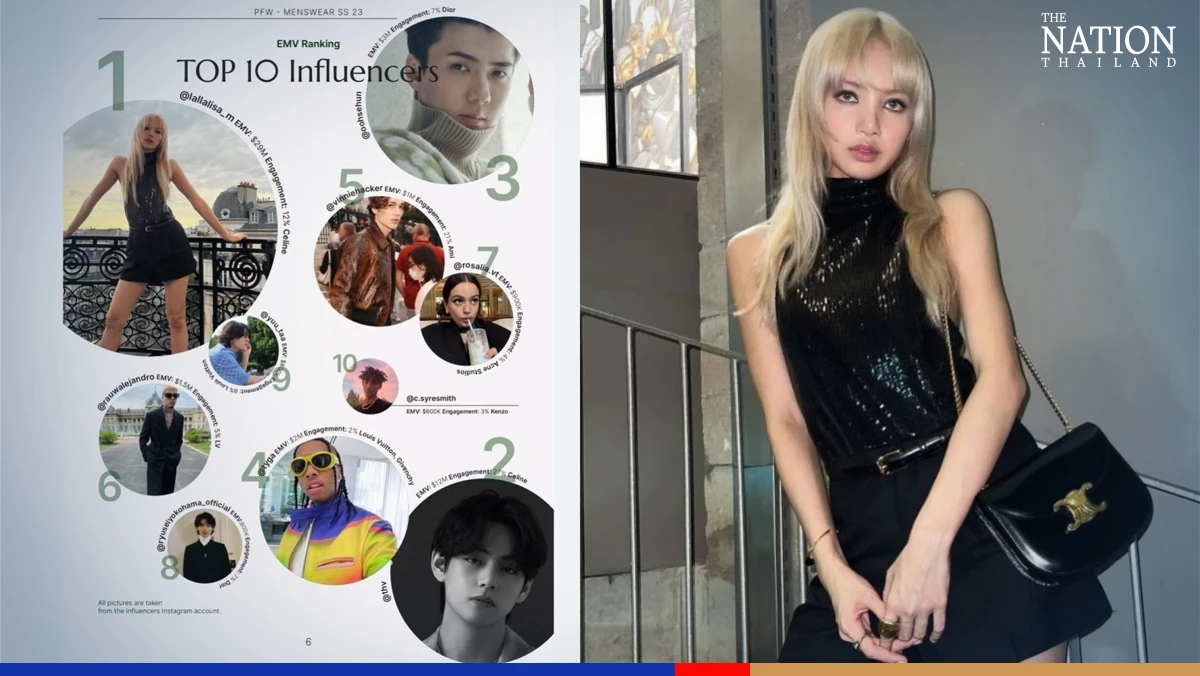 The top five influencers with the highest EMV are:
• Lalisa "Lisa" Manoban with EMV of US$29 million for Celine
• Kim Tae-hyung, member of the South Korean boy band BTS: $12 million for Celine
• Tom Holland, an English actor: $5.87 million for Prada
• Metawin "Win" Opas-iamkajorn: $4.97 million for Prada
• Oh Se-hun, member of the South Korean-Chinese boy group Exo: $3 million for Dior