April 26, 2023
BANGKOK – Charinya "Miyu" Kanchanasevee wore a stunning gold and blue outfit complete with headdress and still managed to complete the 42.195-kilometre course in a time of 3 hours 45 minutes and 34 seconds.
The women's race was won by Ethiopian-born Dutch long-distance runner Sifan Hassan, in 2:18:33.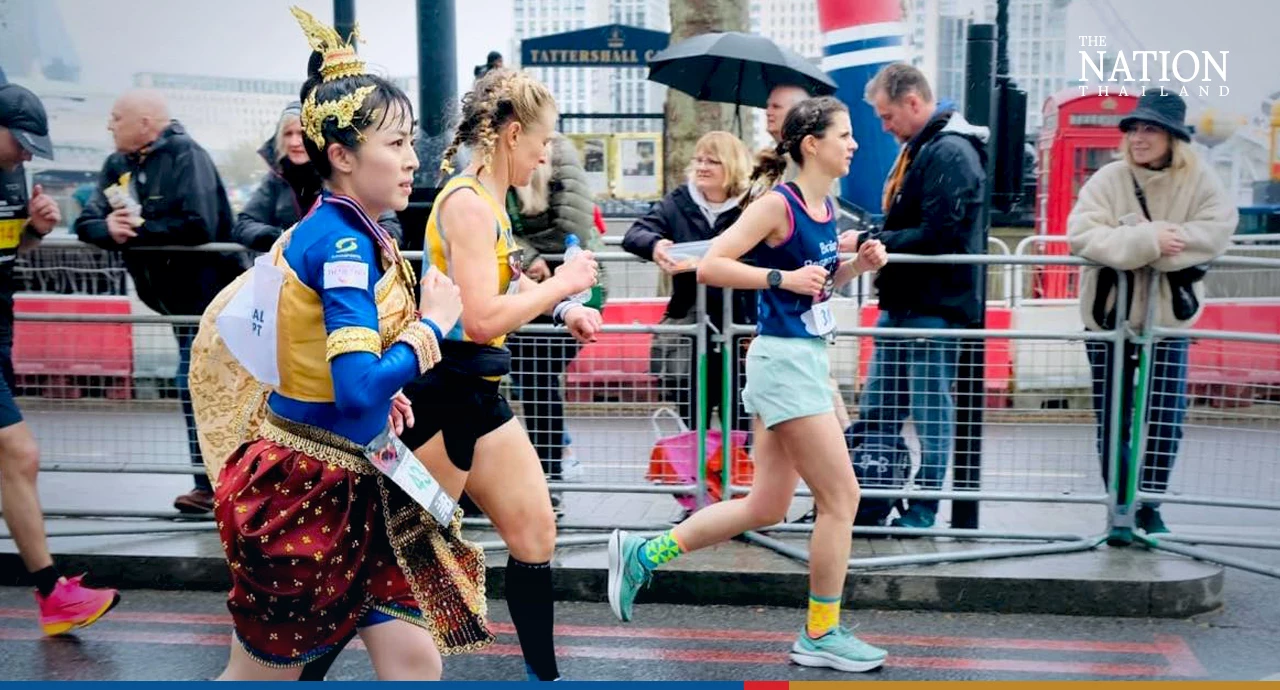 Charinya lit up London's rainswept streets resplendent in a traditional costume of chadaa headdress, sbai silk shawl, chong kraben skirt, and ankle bracelet.
The outfit was created by Achrat Neramitsilp, a Thai designer famous for national costumes worn by beauty queens at international pageants.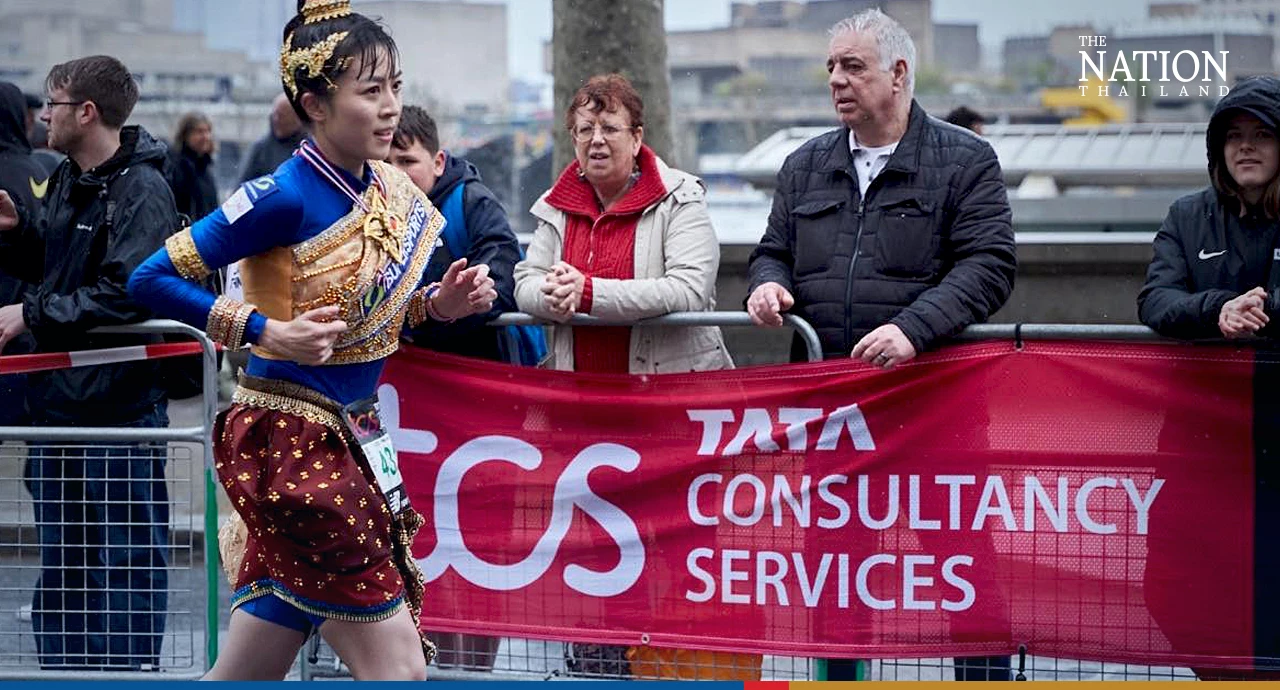 However, Charinya revealed that illness almost ended her world-record bid early in the race.
Writing on Facebook, the runner gave a candid description of the bout of belly trouble she suffered during the first six kilometres of the race. She had to run in agony for another two kilometres until she finally found a toilet. Refusing to be deterred by the "medical emergency", she re-entered the race and pushed through the pain barrier to get to the finish line.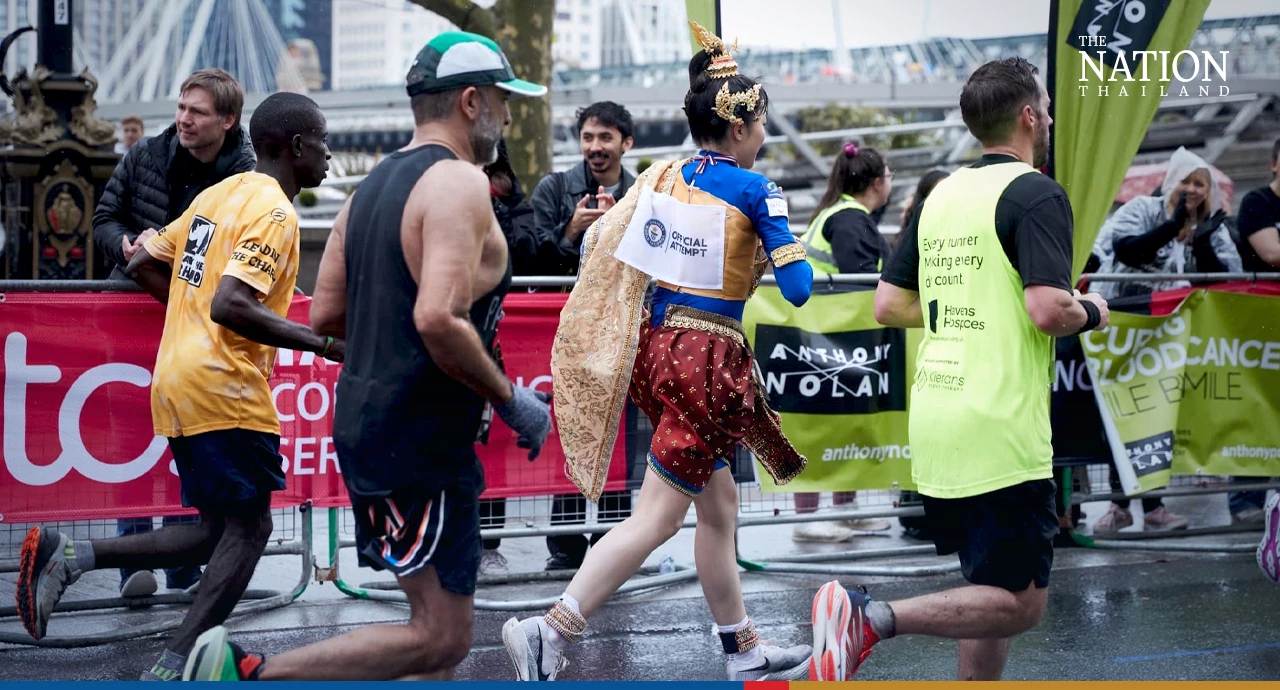 Charinya said she donned the outfit for the marathon to showcase Thai silk, fashion and culture, regarded as a so-called soft power of Thailand. The London Marathon is beamed live to a global audience each year.
She also hoped her appearance in the race would inspire tourists around the world to visit Thailand and boost the country's sports and wellness tourism.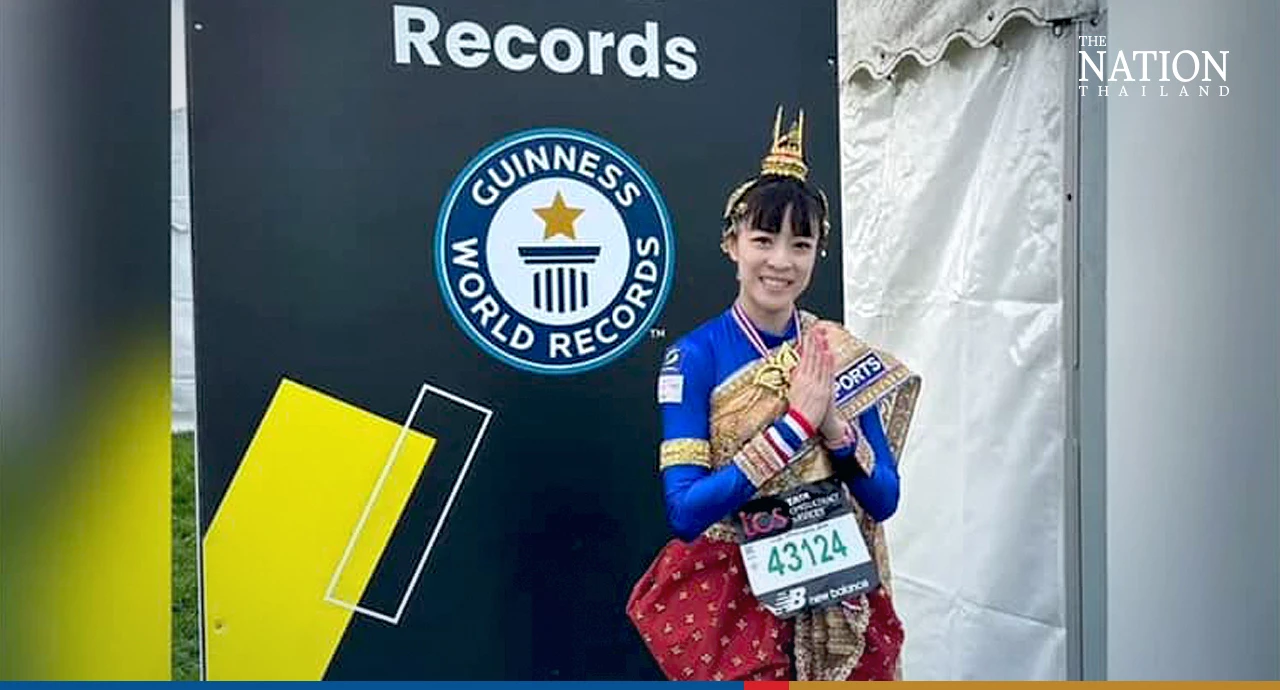 The men's marathon on Sunday was won by 23-year-old Kenyan runner Kelvin Kiptum in 2:01:25, the second-fastest time in history behind Eliud Kipchoge's world record of 2:01:09.