December 14, 2022
BANGKOK – Pisit Mitkuakun, the president of the Radio Control Airplane Modeller Sport Association (RCSA), on Monday said that the research team was a collaboration with RCSA, Rajavithi Hospital, Mahidol University, and the private sector with a supporting budget from the NRCT.
The tool will be an innovation for screening Covid-19 as it will use only one's breath without nasal swabs, blood tests, or saliva samples.
Pisit said that the test has high sensitivity and specificity as it took only five minutes to get a result so patients will be screened quickly to get immediate treatment and reduce the chance of spreading in a wide area.
He added that the research team is improving the tool to be able to get the CT value similar to RT-PCR tests.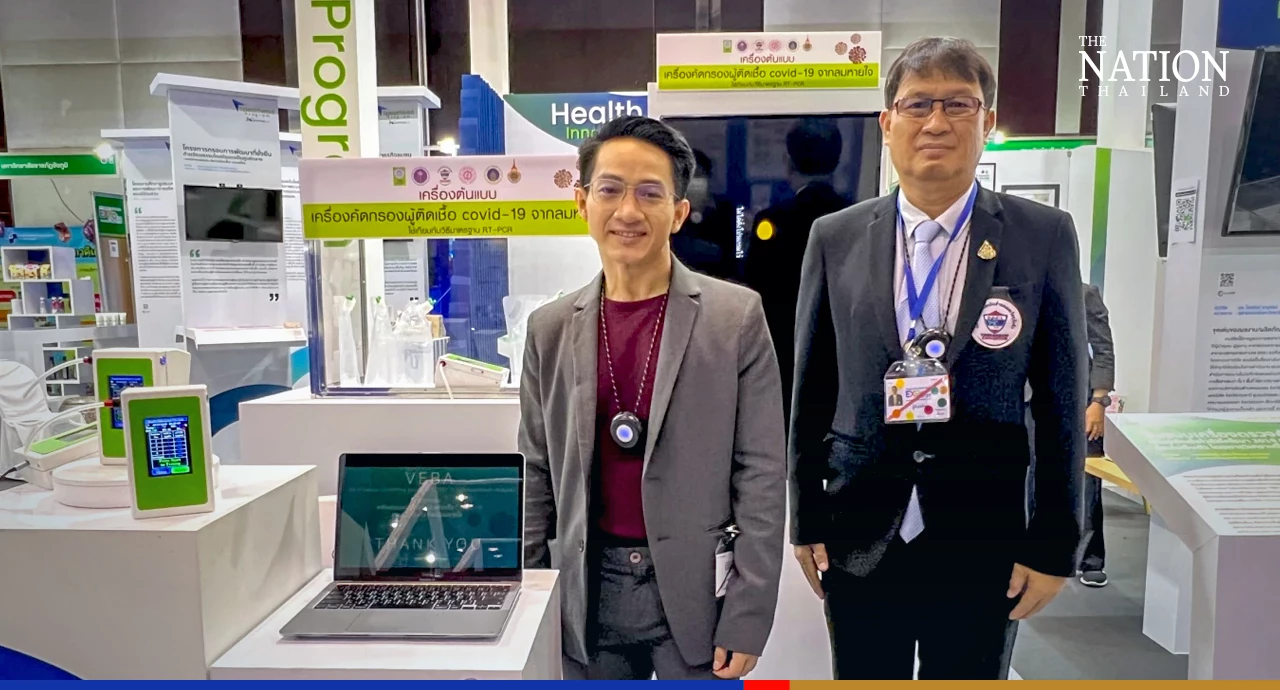 Dr Sathit Niramitmahapanya of Rajavithi Hospital said that the team is studying continuously and collecting information from 3,000 samples before sending them to the research team to develop the tool.
Sathit said, "It is an important progress of the research team and will be beneficial for the medical field, especially for treating emergency patients who require urgent surgery or treatment, but it is necessary for them to get the amount of virus or CT value to assess the risk of Covid-19 spreading before entering the treatment process."
Only RT-PCR tests currently can provide the CT value, which will take several hours. He added that Thailand might be the only country to use CT value in categorising patients in each level to control the disease.
Tiersidh Nasomphan, a researcher from Mahidol University's Faculty of Pharmacy, said that the tool could detect those who are infected with Covid-19 and those who are not infected with the help of machine learning and AI system.
Apart from detecting CT value, he aimed to develop it for convenience. It will be able to scan the ID card and passport and print out the slip after getting the result.
The machine will be released as a portable bag version and the stationary kiosk version and will be developed to detect other respiratory diseases, including tuberculosis and lung cancer while also detecting drugs.