October 18, 2022
BANGKOK – The strategic plan comprising eight projects under the "Digital Infinity" concept is being launched jointly by the Digital Economy and Society (DES) Ministry and the Digital Economy Promotion Agency (depa).
Assoc Prof Dr Nuttapon Nimmanphatcharin, depa president, told the press on Monday that the eight projects will go into operation gradually over the next 360 days and start showing concrete results by August 2023.
He said the aim is to generate at least 320 billion baht by upskilling more than 6.2 million Thai workers.
"The projects will help improve the adoption of digital technology and innovation, as well as the readiness of Thailand's digital infrastructure and ecosystem to prepare for a thriving digital economy and society," Nuttapon said.
The first project, "HACKaThailand 2023: Digital Infinity", will kick off next month with a contest that aims to boost the digital skills of the Thai public.
Participants can use the digital knowledge gained at the hackathon to advance their careers, he said.
HACKaTHAILAND will comprise three main activities: an online learning platform, the hackathon and a digital showcase.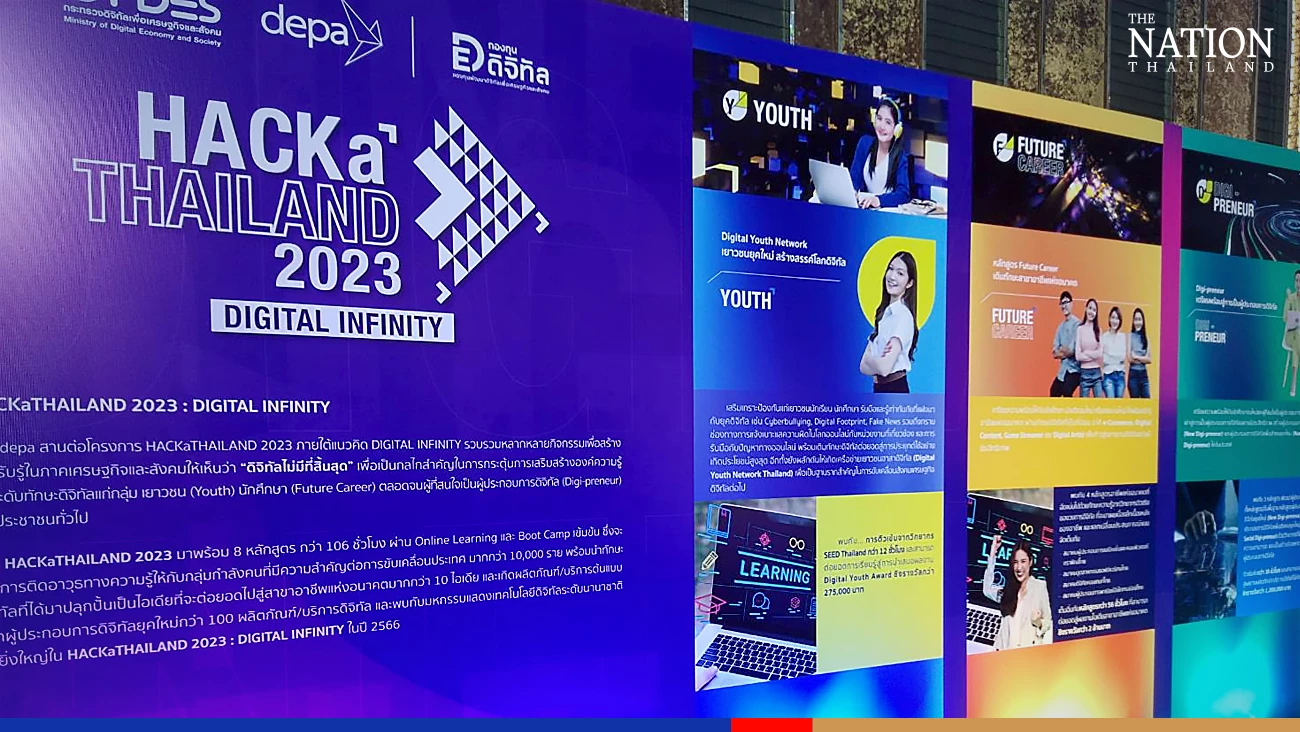 Nuttapon said the event will showcase a variety of advanced technologies under the themes of digital manpower development, digital industry development, digital technology adoption and innovation promotion and digital infrastructure readiness.
"Depa hopes that with hands-on experience at the event, more Thais will be able to experience and learn about digital technology and innovation," Nuttapon said.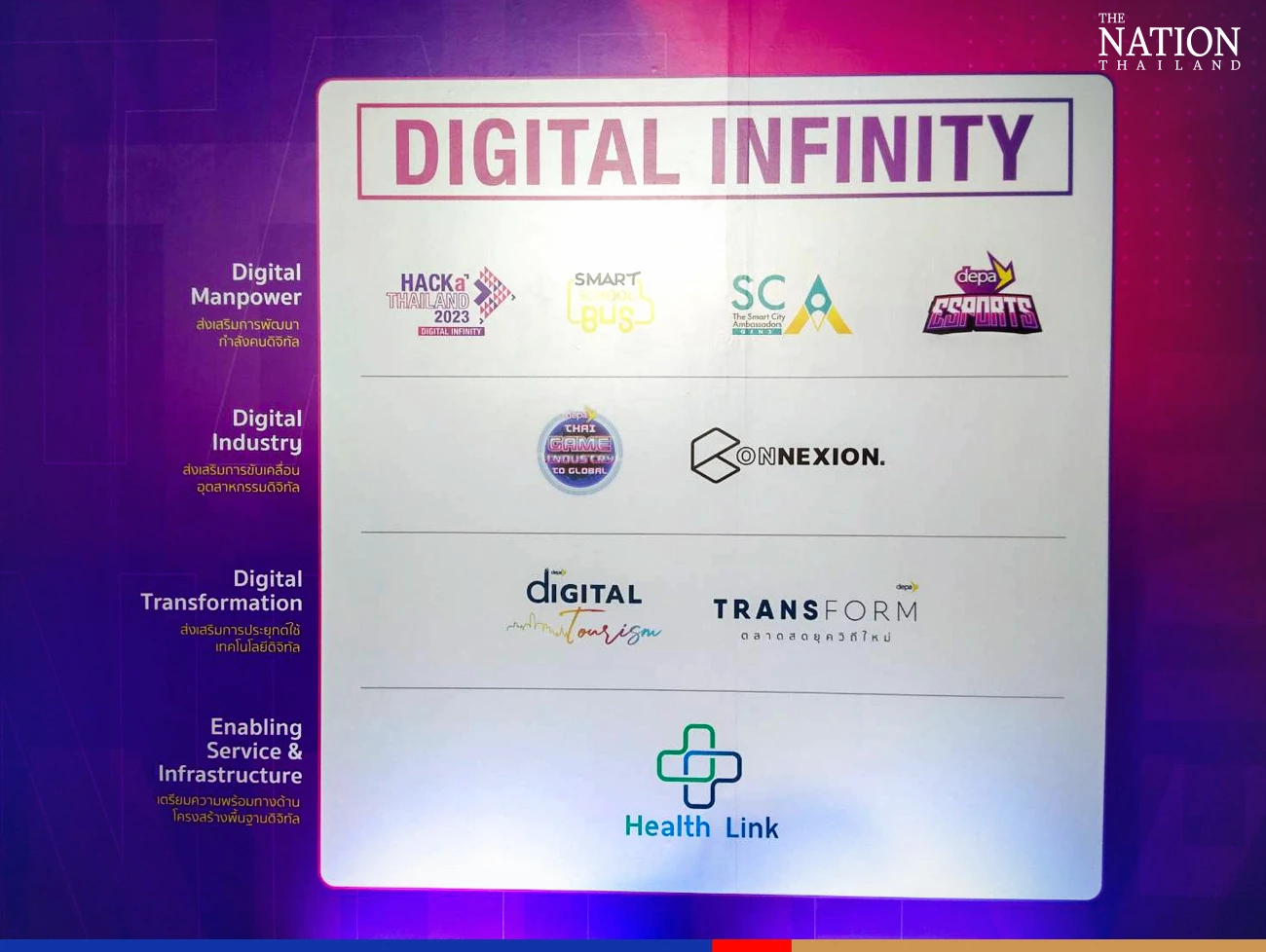 The other projects under the Digital Infinity strategy are Smart School Bus Platform, Smart City Ambassadors GEN 2, Thai e-Sports Internationalisation Project, Thai Game Industry to Global, CONNEXION Project, Reopening the Country with Digital Tourism Platform and Transform: New-Normal Market Project.
Nuttapon said the plan will cost approximately 3 billion baht, with depa providing 1 billion baht and the remainder coming from the private sector.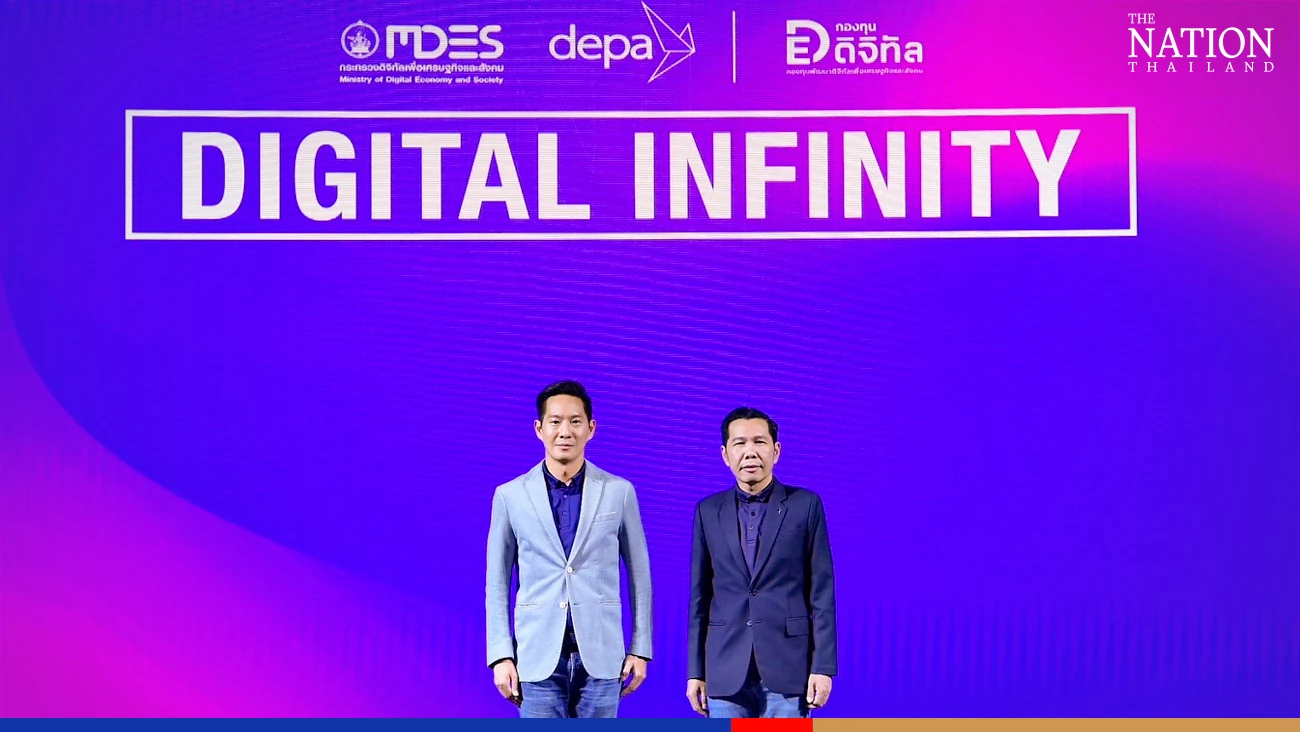 DES Ministry's Vice Minister Newin Chochaiyathip told the press on Monday that the project is part of the government's efforts to reskill and upskill Thais so they can become "digital citizens".
"They will be able to adapt their skills and embrace digital technology for opportunities in next-generation professions," Newin said.
He added that the new digital roadmap will also help the country develop its own digital experts, reduce reliance on foreign know-how and accelerate the development of Thai-made technology and innovation.
The government is also preparing a digital infrastructure and ecosystem to support economic activities to smoothen the transition to "Digital Thailand".
He added that the government was committed to encouraging farmers, small businesses, community enterprises and entrepreneurs to use technology and solutions provided by Thai digital start-ups to improve business performance.