December 15, 2022
BANGKOK – The pamphlets provide clear information about a range of digital scams, and tips about what to do when encountering them. The goal of the pamphlets is to build awareness so that members of the public will be less likely to fall for a scam.
Dhanant Subhadrabandhu, Chief Executive Officer, Thailand Post Co., Ltd., noted that over the last year, the statistics of crimes involving high-tech have increased continuously. Scammer gangs have become more sophisticated in deceiving the public with a variety of different scams that have caused untold damage and loss of property among businesses and the general public.
To combat this, Thailand Post has prepared material alerting the public, distributed through both online and offline channels. People are encouraged to be aware of the tricks used by scammers faking Thailand Post's name and branding to trick people out of their money.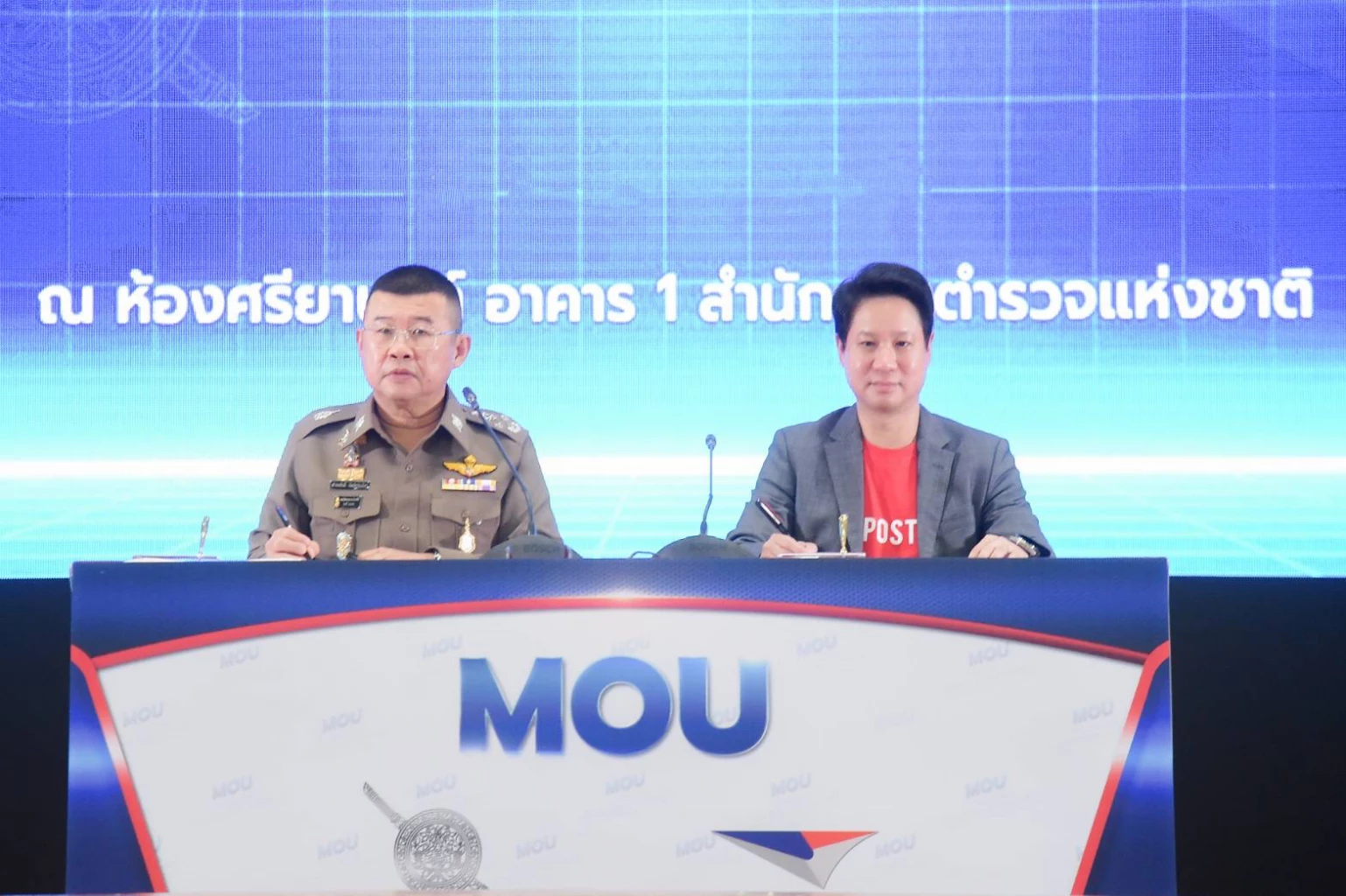 For instance, people have been induced to provide personal information, including credit card numbers, or asked to transfer cash to pay for an undelivered package or redeem points for a prize.
Many other entities from both the state and private sectors have been the target of scammers. Cyber-criminals constantly think up new and sophisticated ways to con people, while major groups of the Thai population are still vulnerable. It is, therefore, necessary to greatly publicise these issues to reach every sector, so that people both know about online threats and how to deal with them, so they do not become victims.
To more efficiently suppress cybercrime, Thailand Post has joined forces with the Royal Thai Police in a program to foster immunity against high-tech crime.
The most frequently encountered techniques, modus operandi and criminal conspiracies have been compiled together along with methods to prevent them and ways of checking information to detect scams. The material is then distributed among the public for them to be aware of the latest scams. Thailand Post, as the national carrier of mails, will distribute 1.5 million leaflets to households around the country to ensure that people are aware and do not fall victim to scammers.
Another 500,000 leaflets will be sent to police stations nationwide, for the relevant police officers to bring this knowledge to the people.
National Police Chief Pol Gen Damrongsak Kittiprapas said that statistics of cybercrime were steadily increasing with about 600 to 700 cases per day on average.
Despite the police's best efforts to suppress and clamp down on tech crime, with a continuous series of arrests, the scammers have improved their scams to deceive the public in a number of different ways.
As a result, the public has been affected by the damage to property, which has impacted the national economy. The police alone cannot solve this problem. There must be a united front of parties joining together to prevent such crimes.
People must be made aware of these high-tech criminal techniques. The general public, in particular, is on the front lines of preventing cybercrime, and an important part of dealing with it successfully. It is therefore necessary to provide the public with more cyber-vaccines as quickly as possible.
The Police have compiled a list of the most common scams, criminal conspiracies, and modus operandi of the cyber-criminals, alongside measures of protection and techniques to verify wrongdoing. This has been publicized to alert people of the dangers and build a cyber-vaccine for the people, so that they are aware of the 18 principal scams.
Thailand Post will be in charge of delivering this guide to cyber scams, which has been prepared as an A4-sized document, to 20 million households nationwide, alongside A3 posters delivered to police stations around the country. The effort kicks off this month.