April 11, 2023
BANGKOK – Now he is looking for a chance to continue leading the country for another two years. But whether his wish will be granted remains to be seen, especially since his popularity has eroded after eight years in power.
Also, he is now going face-to-face with arch-rival, Pheu Thai Party's PM candidate Paetongtarn Shinawatra, who has been enjoying overwhelming support from voters.
Unlike the last election in 2019, when Prayut enjoyed high popularity, he is now being trounced by Paetongtarn in most opinion polls, except in the South.
Shifting strategy
In 2019, Prayut portrayed himself as being above politics. He did not seek to be part of any party, but only the PM candidate of the Palang Pracharath Party (PPRP).
However, for this upcoming May 14 election, Prayut has declared himself a politician and member of the United Thai Nation Party (UTNP).
He is also now sounding more like a politician.
When he visited Chanthaburi on February 22 to hear people's complaints about coastal erosion, he expressed his wish to retain the PM's seat for another two years. His wish has become UTNP's election slogan: "Done, doing and will continue".
"You want me to remain PM, but I can't if you don't vote for me. If I fail the election, I can't stay. But please mark Uncle's three words: Uncle has done the job, Uncle is doing the job, Uncle will continue doing the job," Prayut told supporters in Chanthaburi, referring to himself as "Uncle".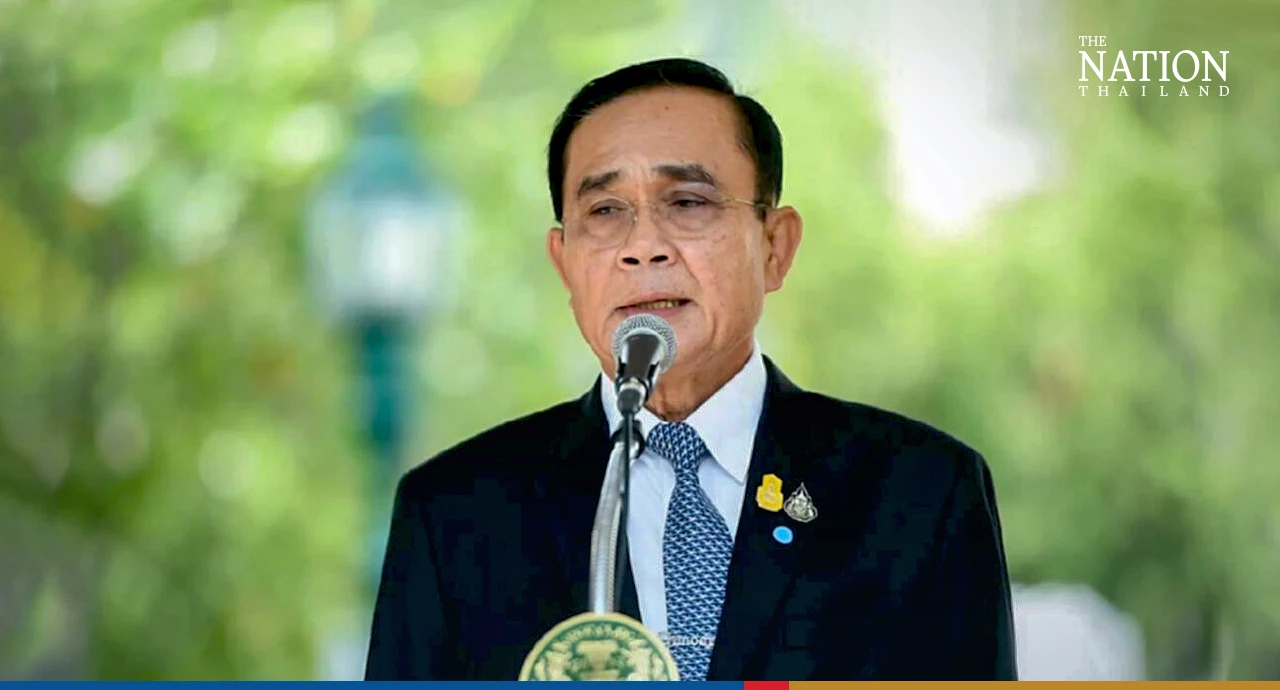 Army putsch
After years of political violence hit Thailand's economy badly and brought Bangkok to a near standstill, Prayut, as then-Army chief, led a coup ousting Yingluck Shinawatra's government. He seized power on May 22, 2014.
The coup went smoothly thanks to help from his mentor General Prawit Wongsuwan and older friend, General Anupong "Pok" Paochinda.
Following street protests led by former Democrat Party secretary-general Suthep Thaugsuban, Prayut summoned leaders of Yingluck's government and protest leaders to a meeting and told them to reconcile.
When they refused, Prayut declared a seizure of power and put leaders of both sides under his control. Hence, this became the most peaceful coup in Thailand with no need to bring out tanks.
Prayut is the only coup leader in Thailand to remain in power for the longest time. Unlike other coup leaders, who usually assigned a technocrat as PM of post-coup governments, Prayut decided to take the helm of the post-coup government himself.
His two friends were also added to the interim Cabinet and the three became a powerful clique called the "3Ps", derived from the first initials of Prayut and Prawit and Anupong's nickname "Pok".
Prayut, Prawit and Anupong are all former Army chiefs from the Second Infantry Division's Burapha Phayuk or Eastern Tigers faction.
The interim government stayed in power for five years because Prayut insisted that he need to lay a foundation for a peaceful Thailand before a general election could be held.
He maintained peace in the country during the five years by granting himself absolute power through the interim charter. This "absolute power" granted by Section 44 of the charter allowed him to do anything and throw practically anybody in jail. He also held the posts of prime minister and chief of the National Council for Peace and Order.
Prayut retained his PM's seat after the March 24, 2019 election when he was nominated as PPRP's only PM candidate.
'Cleanest' premier
Before the 2019 election, Prayut's popularity was so high that Bangkok rejected the Democrats after then-party leader Abhisit Vejjajiva announced he would not support a coup leader as PM of an elected government. The Democrats were practically wiped out from Bangkok constituencies.
Prayut was apparently popular because he managed to bring peace back to Bangkok, allowing businesses in violence-prone areas to reopen.
The general earned a name for his integrity and is believed to be one of the cleanest prime ministers of Thailand. However, the people around him may be another matter.
With no corruption scandals and no allegations of demanding kickbacks, the Prayut government also managed to initiate and build many mega projects. Several elevated electric railways and subways were built linking many parts of Bangkok and creating an unprecedented public transport network.
He also launched many cash handout programmes without being accused of employing populist strategies.
But like many leaders who remain in power for a long time, Prayut's popularity began waning. Many people and businesses began complaining that the economy has flopped under Prayut's rule. Many critics described him as a "security officer trying to pilot a plane".
However, to be fair to Prayut, he may be facing the same situation many long-standing leaders face. Like in the Aesop fable, "The Frogs Who Desired a King", frogs always get unhappy with their rule after a long time.
Biography
Prayut was born on March 21, 1954, to Bangkok-native Army Colonel Prapat Chan-o-cha and school teacher Khemphet Chan-o-cha from Chaiyaphum province.
He was the eldest of four siblings. He completed his primary education at Sahakit School in Lopburi (now Lopburi Technical College) where his mother taught. He then spent just one year at the Phibulwitthayalai Lopburi School because his father's job had them moving often. Then in Grade 8, he shifted to Wat Nuannoradit School in Phasi Charoen, where he was named one of the best students.
In 1971, Prayut completed his senior high-school year at the Armed Forces Academies Preparatory School (AFAPS) and in 1976, he became a cadet at Chulachomklao Royal Military Academy Class 23.
He graduated with a bachelor's in Science. While in the academy, he also completed his Infantry Officer Basic Course Class 51 and Infantry Officer Advance Course Class 34 by 1981. He also graduated from the Command and General Staff College in 1985 before starting his military career.
Prayut is married to Naraporn Chan-o-cha, a former associate professor at Chulalongkorn University's Language Institute. They have twin daughters.
Now it remains to be seen if Prayut's supporters at UTNP will be able to deal with the uphill task of restoring his popularity ahead of the election, so he can remain in power for another two years. If elected, Prayut will reach his eight-year constitutional limit as premier on April 6, 2025.